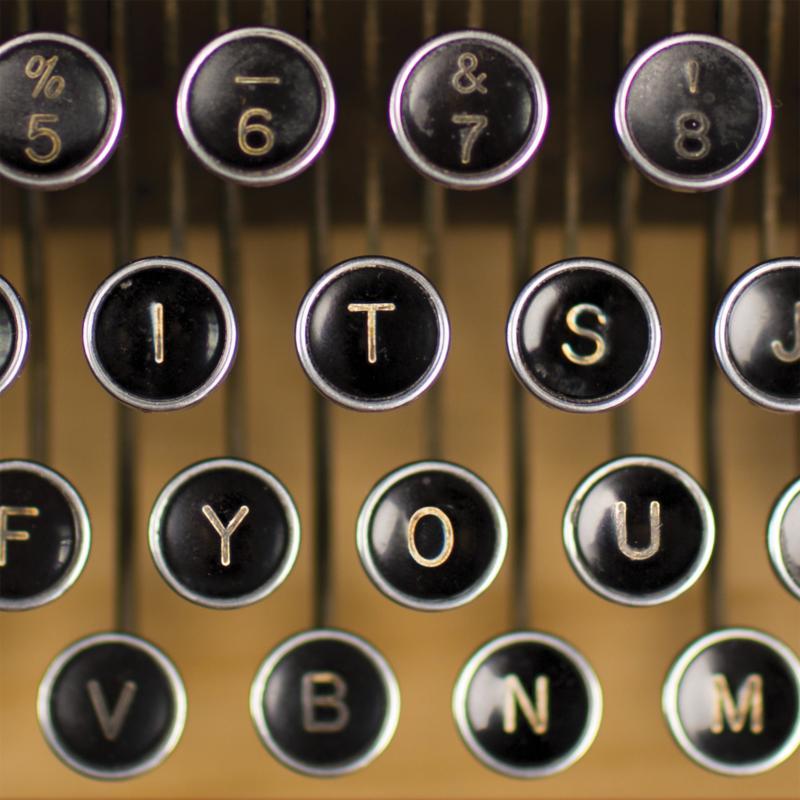 Umphrey's McGee continues the celebration of their 20th anniversary with the release of a new music video for "Upward,"
the first from their surprise companion album it's you. Shot over Memorial Day weekend at Summer Camp Music Festival in Chillicothe, IL, the video showcases the band's appreciation for their fans with aerial shots of high-spirited festival goers combined with illuminating stage lights and scenic backdrops. Uplifting, inspirational, and anthemic, this fan favorite features their contagious stage presence, smooth vocals, magnetic guitar solos, and stirring drum mastery. PRESS HERE to watch and check out the first look from Live For Live Music.
"Upward"
 is from 
it's you
, the band's surprise 10-track companion album to 
it's not us
, which explores the band's virtuosity and encyclopedic knowledge of diverse styles. By connecting the energy of this new album, with the spirit at Summer Camp Music Festival, the band executes an electrifying video, leaving audiences encapsulated by a range that is rarely found in a single band.
Just five months ago, 
Umphrey's McGee
 released 
it's not us
 to critical acclaim – an amalgam of big, heavy rock elements and guitar wizardry, to softer moments, jazzy flourishes, propulsive percussion, and jams. 
PRESS HERE
to check out
 "Looks"
 and 
PRESS HERE
to check out
 "Half Delayed."
Umphrey's McGee
 will bring their acclaimed live show to major cities across the country on their upcoming 
'it's you' headline tour
 this summer. This will include festival stops at 
The Peach Music Festival
, 
The Werk Out Festival, Lockn' Music Festival,
 where 
Umphrey's McGee will be accompanied by Jason Bonham
, son of 
John Bonham
, for an entire set of 
Led Zeppelin 
music, and 
3 epic shows
 at 
Red Rocks Red Rocks Amphitheatre July 5th-7th
. 
UMPHREY'S MCGEE TOUR DATES:
June 28                Buffalo, NY                    Canalside Buffalo
June 29                Boston, MA                   House Of Blues
June 30                Asbury Park, NJ           The Stone Pony
July 5                    Morrison, CO                Red Rocks Amphitheatre
July 6                    Morrison, CO                Red Rocks Amphitheatre
July 7                    Morrison, CO                Red Rocks Amphitheatre
July 14                  Patchogue, NY             Great South Bay Music Festival
July 19-22           Scranton, PA                 The Peach Music Festival
August 2              Thornville, OH             The Werk Out Festival
August 3              Thornville, OH             The Werk Out Festival
August 4              Thornville, OH             The Werk Out Festival
August 9              Tulsa, OK                       Cain's Ballroom
August 10            Chesterfield, MO        Major Rager St. Louis
August 11            Indianapolis, IN         Farm Bureau Insurance Lawn
August 12            Birmingham, AL        Avondale Brewing Company
August 16            Orlando, FL                 House Of Blues
August 17            Miami Beach, FL        The Fillmore Miami Beach At The Jackie Gleason Theatre
August 18            St. Augustine, FL        St. Augustine Amphitheatre
August 19            Knoxville, TN              Tennessee Theatre
August 23-24     Arrington, VA              Lockn' Music Festival
August 25            Louisville, KY              Iroquois Amphitheatre
August 30            New Orleans, LA        The Joy Theatre
August 31            Austin, TX                    ACL Live At The Moody Theater