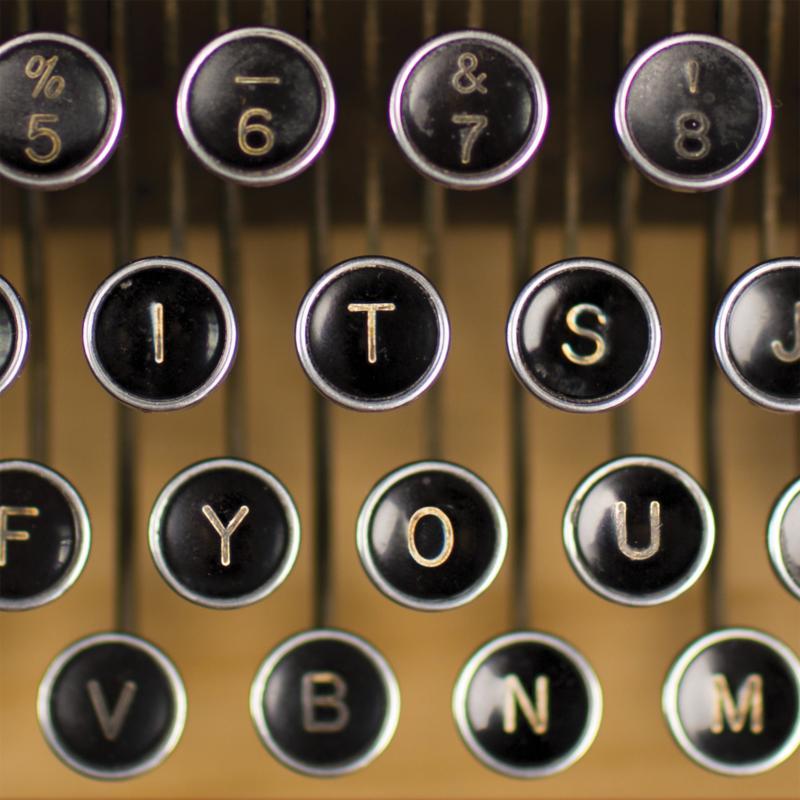 Umphrey's McGee continue the celebration of their 20th Anniversary with the release of it's you, the surprise companion album to it's not us.
PRESS HERE to listen to the full album. The band's virtuosity and encyclopedic knowledge of diverse styles is front and center once again, punctuated with snarling guitar riffs and teeming with crisp acoustics. PRESS HERE to check out Relix's first look and an exclusive interview with the band.
"After completing the latest recording sessions and digesting the volume of material we'd tracked, it grew increasingly clear that a single album wasn't realistic," keyboardist Joel Cummins explained. "The collective level of enthusiasm around the majority of these tunes made us reluctant to leave much on the cutting room floor (rarely the case)."
The 10-track LP is a dynamic statement which showcases the versatility and world-class musicianship that is at the band's core. By harnessing the energy of their live performances into the precision of their studio craft, it's you encapsulates a range that is rarely found in a single band. From the fresh and vibrant opening single "Triangle Tear", to the ACDC-inspired rhythm chiming through "Attachments", to the iridescent personal tune "Push & Pull," the album offers something for Umphrey's McGee's legion of fans and newcomers alike.
Just four months ago Umphrey's McGee, who recently graced the cover of Relix, released it's not us to critical acclaim – an amalgam of big, heavy rock elements and guitar wizardry, to softer moments, jazzy flourishes, propulsive percussion, and jams. PRESS HERE to check out "Looks" and PRESS HERE to check out "Half Delayed."
In celebration of the release of the album, Umphrey's McGee will bring their acclaimed live show to major cities across the country on their upcoming 'it's you' headline tour this summer. This will include festival stops at The Peach Music Festival, The Werk Out Festival  and Lockn' Music Festival, where Umphrey's McGee will be accompanied by Jason Bonham, son of John Bonham, for an entire set of Led Zeppelin music. Full routing below. For ticket info please visit http://www.umphreys.com/.
it's you TRACK LISTING:
Triangle Tear
What We Could Get
Push & Pull
In The Black
Xmas at Wartime
Seasons
Nether
Hanging Chads
Attatchments
Upward
UMPHREY'S MCGEE TOUR DATES:
May 17                          Baldwinsville, NY              Paper Mill Island Amphitheatre
May 18                          Providence, RI                    The Strand
May 19                          Hampton Beach, NH          Hampton Beach Casino Ballroom
May 24-27                     Chillicothe, IL                    Summer Camp Music Festival
May 31                          Mt. Pleasant, SC                 Omar Shrine
June 1-2                         Oak Hill, WV                     Mountain Music Festival
June 16                          Chicago, IL                         Bottom Lounge
June 21-22                     Chicago, IL                         Park West
June 21-24                     Montague, MI                     Electric Forest Festival
June 28                          Buffalo, NY                         Canalside Buffalo
June 29                          Boston, MA                         House Of Blues
June 30                         Asbury Park, NJ                   The Stone Pony
July 5                            Morrison, CO                       Red Rocks Amphitheatre
July 6                            Morrison, CO                       Red Rocks Amphitheatre
July 7                            Morrison, CO                       Red Rocks Amphitheatre
July 14                          Patchogue, NY                     Great South Bay Music Festival
July 19-22                     Scranton, PA                        The Peach Music Festival
August 2                        Thornville, OH                   The Werk Out Festival
August 3                        Thornville, OH                   The Werk Out Festival
August 4                        Thornville, OH                   The Werk Out Festival
August 9                        Tulsa, OK                           Cain's Ballroom
August 10                      Chesterfield, MO                Major Rager St. Louis
August 11                       Indianapolis, IN                  Farm Bureau Insurance Lawn
August 12                      Birmingham, AL                 Avondale Brewing Company
August 16                      Orlando, FL                         House Of Blues
August 17                      Miami Beach, FL                 The Fillmore Miami Beach
August 18                      St. Augustine, FL                St. Augustine Amphitheatre
August 19                      Knoxville, TN                      Tennessee Theatre
August 23-24                Arrington, VA                       Lockn' Music Festival
August 25                      Louisville, KY                     Iroquois Amphitheatre
August 30                      New Orleans, LA                The Joy Theater
August 31                     Austin, TX                          ACL Live At The Moody Theater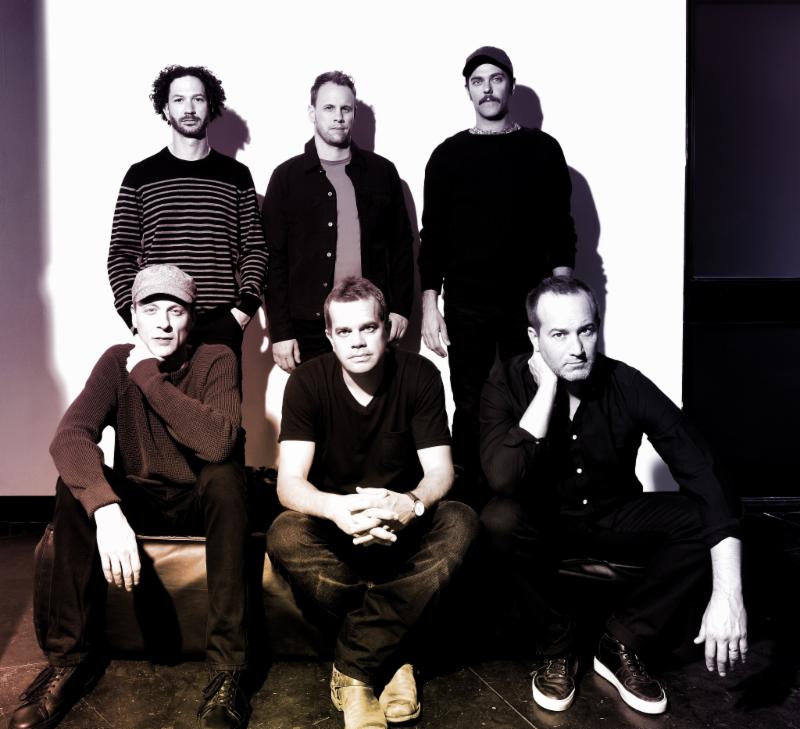 (Photo Credit: Shervin Lainez)
ABOUT UMPHREY'S MCGEE:
With a resume of over 2,200 live shows, eleven studio albums,and 20 years together as a band, Umphrey's McGee continues to build a fan base that defies categorization. Attracting followers from across the globe and from different musical backgrounds, the band has devoted its craft to creating a community centered around meticulous attention to fan experience. At the cutting-edge of both music and technology, their live show offers immersive tech-fueled innovations, super-serving their massive following. The music itself also defies categorization. Comprised of six critically acclaimed musicians – Brendan Bayliss [Guitar, vocals], Jake Cinninger [Guitar, vocals], Joel Cummins [Keyboard, piano, vocals], Andy Farag [Percussion], Kris Myers [Drums, vocals] and Ryan Stasik [Bass] – the group blends together multiple genres and sounds to make something very uniquely Umphrey's McGee.