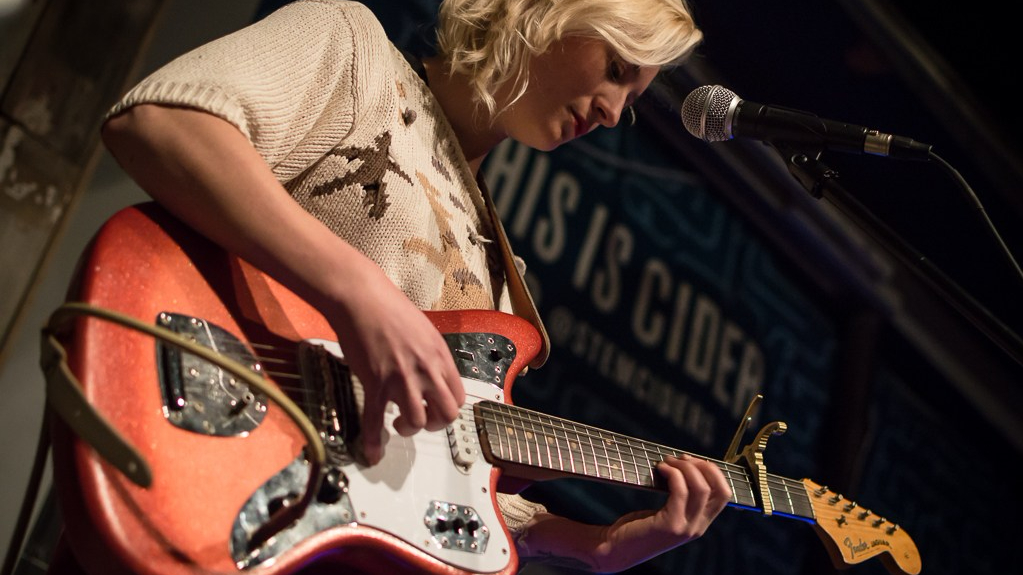 Some of the best of Denver beared the bitter cold to stop by RiNo's Stem Ciders Thursday, December 29, to celebrate the two-year anniversary of the Singer Songwriter Showcase.
Hosted by Kenzi Everett and Jason Barteck, members of the band Kinesics, the evening was packed with a lineup of Denver's biggest names in music.
Proceeds from the event went to local non-profit, Girl's Rock Denver, an organization that hosts an annual summer camp that seeks to empower young women, girls, trans*, and gender nonconforming youth in the area.
Many of the performers are involved with the camp and find this event an exciting way to perform stripped down versions of their songs in an intimate environment, all while raising money for the organization.
Lineup: Austen Grafa (Grayson County Burn Band), Matt Hoffman (Strange Americans, New Mexican), Melanie Steinway (Tyto Alba), Niki and Luke Tredinnick (Dollhouse Thieves), Nina de Freitas, Emma Cole and Seth Beamer (Wildermiss), Michelle Roquet (The Milk Blossoms), and Matthew Kowal (The Reals).
For more information on music at Stem Ciders, Girl's Rock Denver, or see photos from the one-year anniversary event, just click the links!