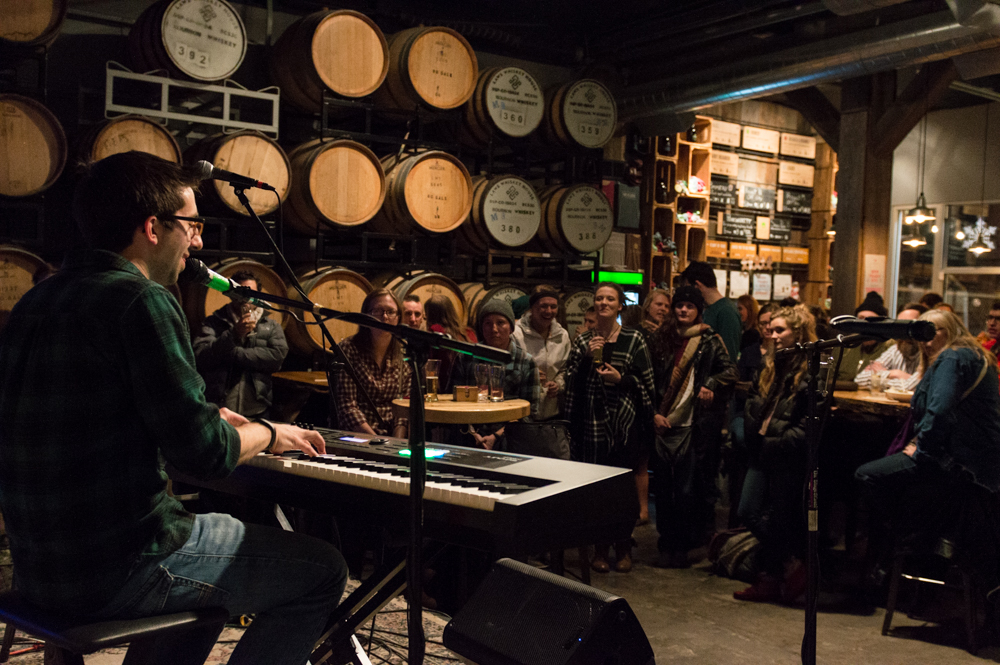 Monday night saw the one-year anniversary of the increasingly successful Songwriters Showcase at Stem Ciders in RiNo. The concept started after an inspired vacation by local musicians Kenzi Everitt and Jason Barteck of Kinesics. The two began this monthly tradition here in Denver after seeing a similar offering in Maryland while on vacation. After some brainstorming and venue shopping, the pair agreed that Stem Ciders offered not only the stage but also the correct ambiance. And now with a year of growing by word of mouth, the events bring in a packed house and enough interested participants that slots are now booked through March of 2017.
Each month is hosted by a different local musician and has become something that the musicians as well as the community look forward to. Unique to this specific cold evening in December, Stem Ciders has offered the benefits of the night to go to local non-profit Girls Rock Denver. Girls Rock Denver's mission is to provide empowerment to young women, girls and gender nonconforming youth through music and self-expression. And what more appropriate an event than this to secure funds for the future generation of musicians?
The night's collection of artists offered diverse samples of voice, guitar, piano, and ukulele across a wide platform of genres; allowing each musician a chance to perform three songs. Most special were two young performers, Aleigha and Sunny. Aleigha traveled from Florida to perform for the crowd and Sunny is a previous Girls Rock summer camp participant. Both young musicians truly resonate with the organizations statement that "girls should be seen AND heard." Friends, family members and partners along with onlookers and fans cheered for the performers, eight in total. A very successful one-year for the Songwriters Showcase indeed is proof this is just the beginning.
See more photos in the slideshow HERE!