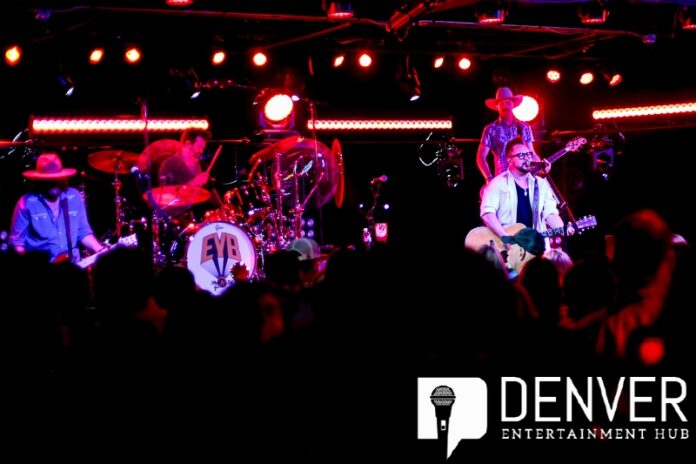 Eli Young from Wahoo, NE, played The Grizzly Rose on Friday night! ………..April Fools!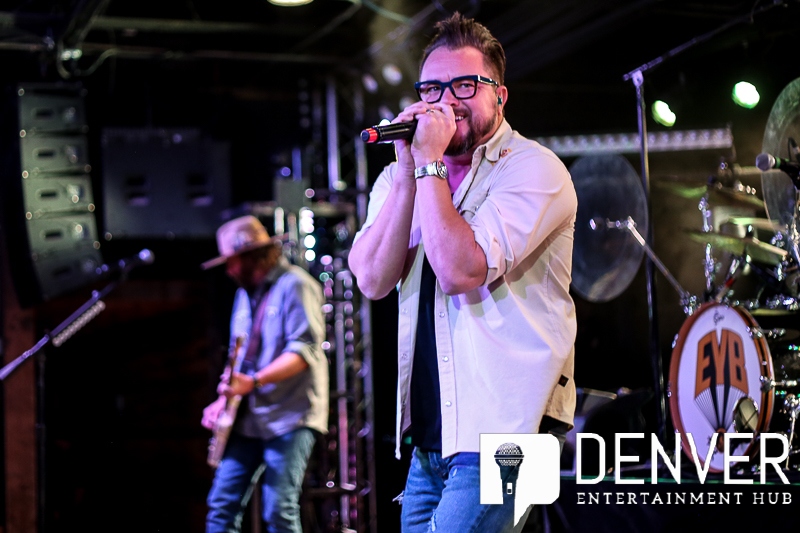 The Eli Young Band, out of Texas, returned to The Grizzly Rose for a SOLD-OUT show on Friday night as part of their Break Up In A Bar Tour. Mike Eli took lead vocals and played acoustic guitar, James Young sang vocals and played guitar, Jon Jones popped the bass and also sang vocals, and Chris Thompson crushed the Drums.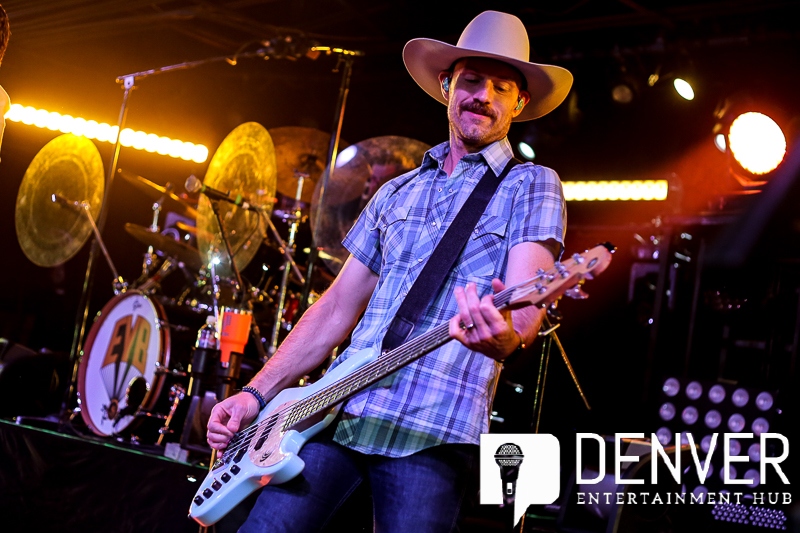 Eli Young Band took the audience through a wild ride from older tunes to new ones. Crowd favorites included Guinevere, When It Rains, Crazy Girl, Drunk Last Night, Even If It Breaks Your Heart, and Always the Love Songs. EYB surprised fans by mixing in Learning to Fly and Shut Up and Dance, and also played one of Eli's favorites, Skin & Bones. New songs off their latest release Love Talking (2022) were the title track Love Talking, Break Up in a Bar, Lucky for Me, Chances Are, and Love Ain't. Find the full setlist below.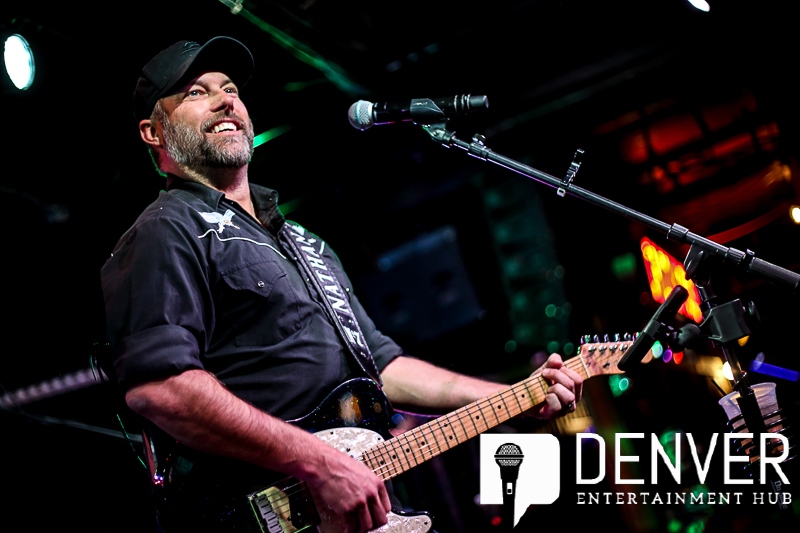 Nathan Dean & The Damn Band from Phoenix started the night off with an energized set of their own. Playing a wide range of tunes, their powerful energy and good times were infectious. Nathan Dean & The Damn Band started with one of their new original tunes Test Drive, before sprinkling in some Red Dirt with Oklahoma Breakdown. ND&TDB shared 90's Country such as Chattahoochee and Man I Feel Like a Woman. Other classic country tunes included Tennessee Whiskey and Family Tradition and a newer tune by Cody Johnson, 'Til You Can't as well as Tyler Childers' Feathered Indians. Other original tunes were Son of a Gun, Cheap Liquor, From Me To You, and That's My Kind of Bar. Nathan Dean & The Damn Band finished their set with a rockin' rendition of Queen's Somebody to Love.
Nathan Dean led the troupe on guitar and vocals, and was supported by Bill Bogan on drums and backing vocals, Jason Judd on guitar and vocals, and Chris Duke on bass.
Follow Nathan Dean & The Damn Band at nathandean.net.
Keep on dreamin'.