After three solid years of confinement, American Authors have finally hit the road traveling across North America as they perform their "Best Night of My Life" tour joined by Canadian songwriter Billy Raffoul. Being one of Denver's most authentic venues, with an incredible inheritor design, the Gothic Theatre was the perfect location for their stop in the 303 city. With only two acts on the card for the evening fans quickly began to trickle in, securing their spots as the night began. 
Singer/Songwriter Billy Raffoul took the stage first alongside guitarist Justin Zuccato, well known for his solo projects involving The Indiana Drones. The two performed a wonderful opening for the night and set the tone with two back-to-back emotional songs that grasped the attention of the crowd before lighting the room up with one of Billy's mainstream hits "I See You" featuring dance-music producer Kygo. After winding down, Billy spoke about how thankful he is that his music career has taken him all across the world and how the experience of traveling has allowed him to brainstorm and collaborate great ideas for new songs. This led to him telling a story about how he became friends with Holiday-inn Express due to his constant visit which gave him the idea for the next song they played titled "Coffee". Billy took this opportunity to show off his smooth yet rugged and vulnerable voice by diving deep into the character behind the song.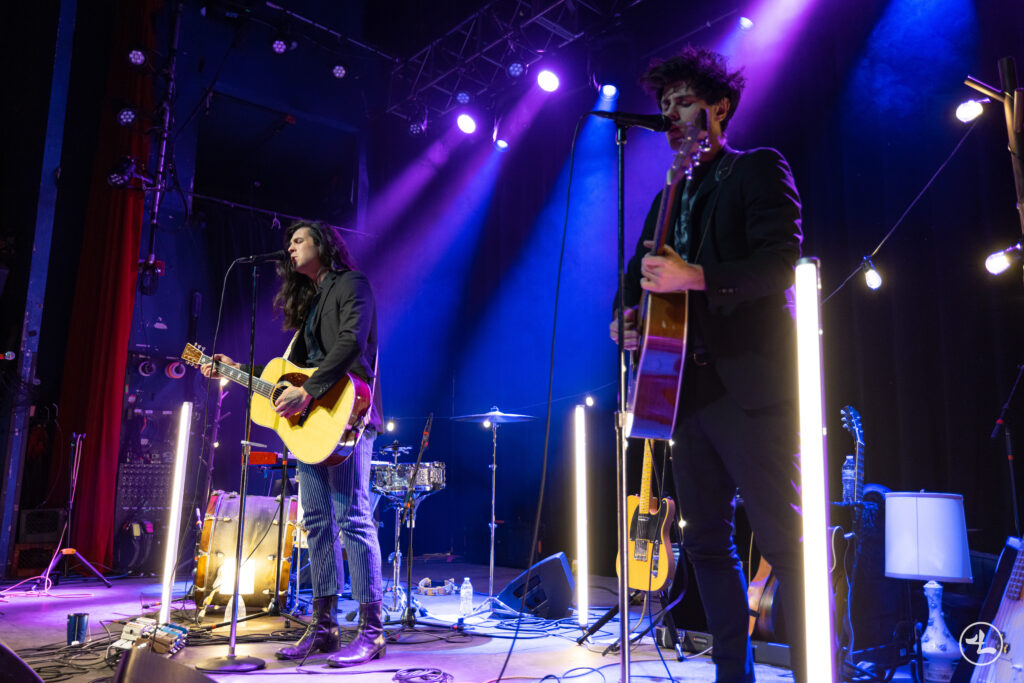 Playing originals thus far Billy and Justin hit the crowd with a brand new song not yet released titled "Alligator". The lyrics went as followed "If you were a creature, you'd be an Alligator", stay tuned for this release in the upcoming weeks. Coming to an end with only two songs left in their set we were able to hear that vulnerable voice as they broke out into "I'm Not a Saint" before ending with a fun and energetic song (known as one of Billy's favorite songs) "We Could Get High".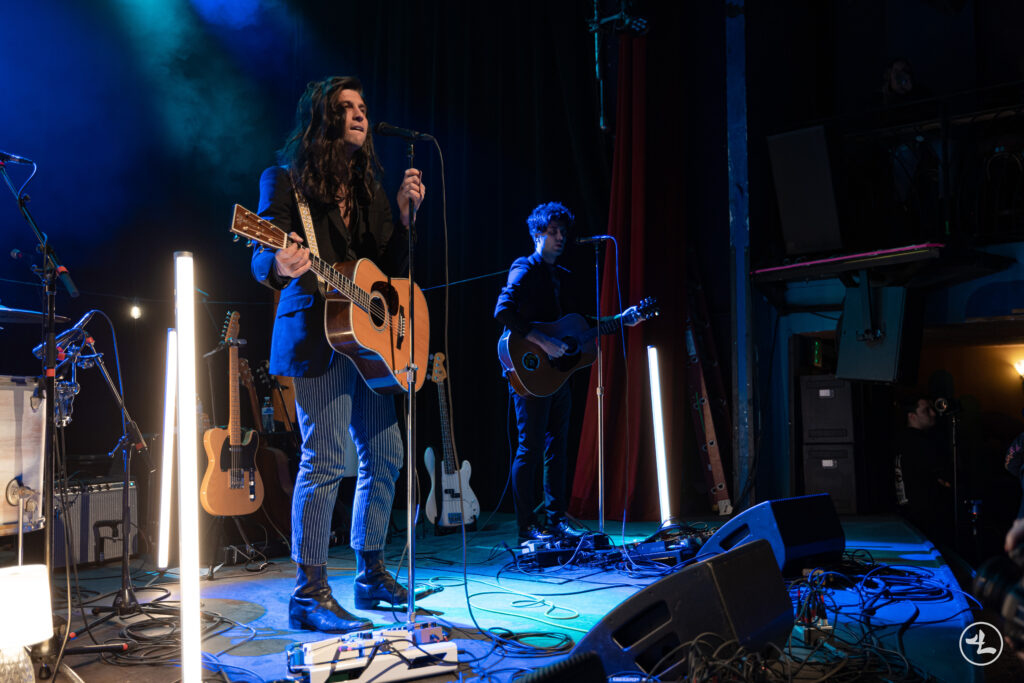 Based on the crowd's reactions, it was obvious that fans were just as excited after a long three years of being deprived from reconnecting with one of their favorite bands as American Authors rushed the stage matching their excitement. Members on tour include Zac Barnett on Vocals/Guitar, Dave Rublin on Bass, Matt Sanchez on Drums, and Van Bellman on guitar.
Words from the band – "It's been so long since we've done a proper tour, we're pulling out all the stops on this one! Playing all your favorite American Authors' songs from the past, new jams from our upcoming album, & who knows, maybe even some requests & cover songs. With some special collaborations with our good friend Billy Raffoul who will be opening the shows every night too." – Dom Vigil w/ Preludepress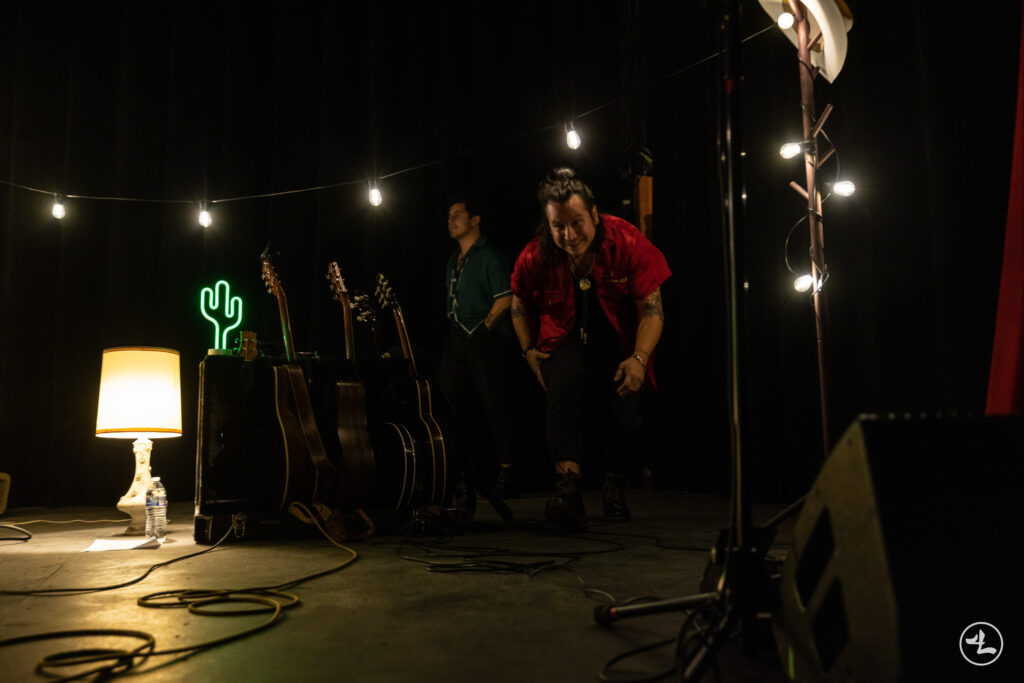 This statement was spot on from the moment the band stepped on stage with Dave leading them out. Wasting no time, Zac had everyone throwing their hands up with excitement as they greeted the venue with open hearts while Matt hit us with the "One, two… One, two, three" opening up their set with "Believer" from their 2014 album Oh, What a Life that cared into "Go Big or Go Home". As mentioned in their statement before the tour, they threw in a few covers throughout the set first of which was "Mr.Brightside" from one of the band's favorite groups The Killers.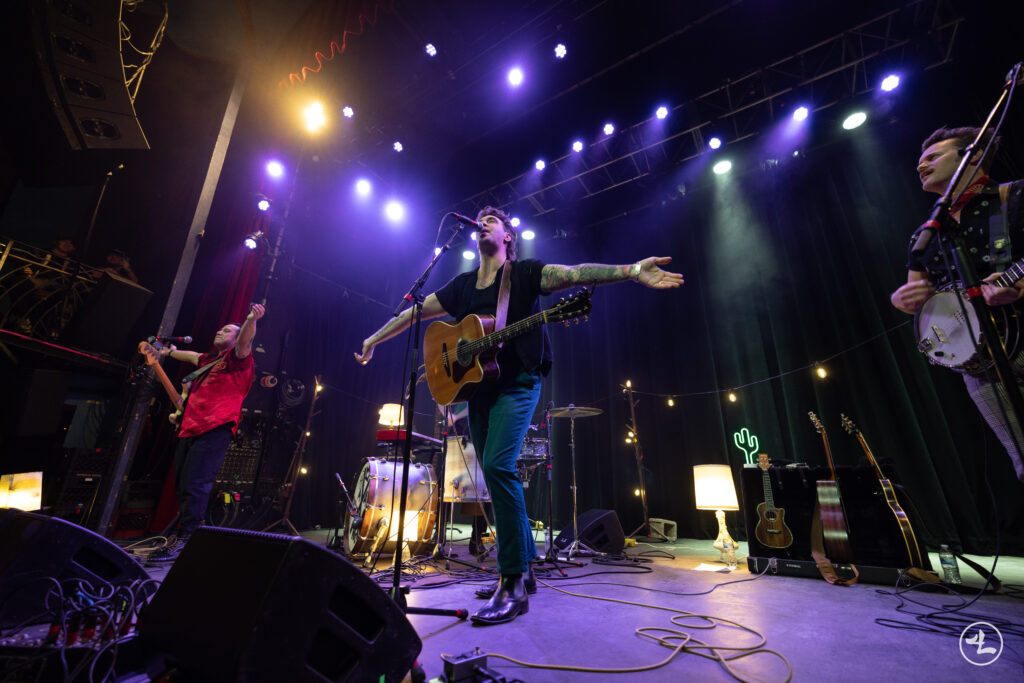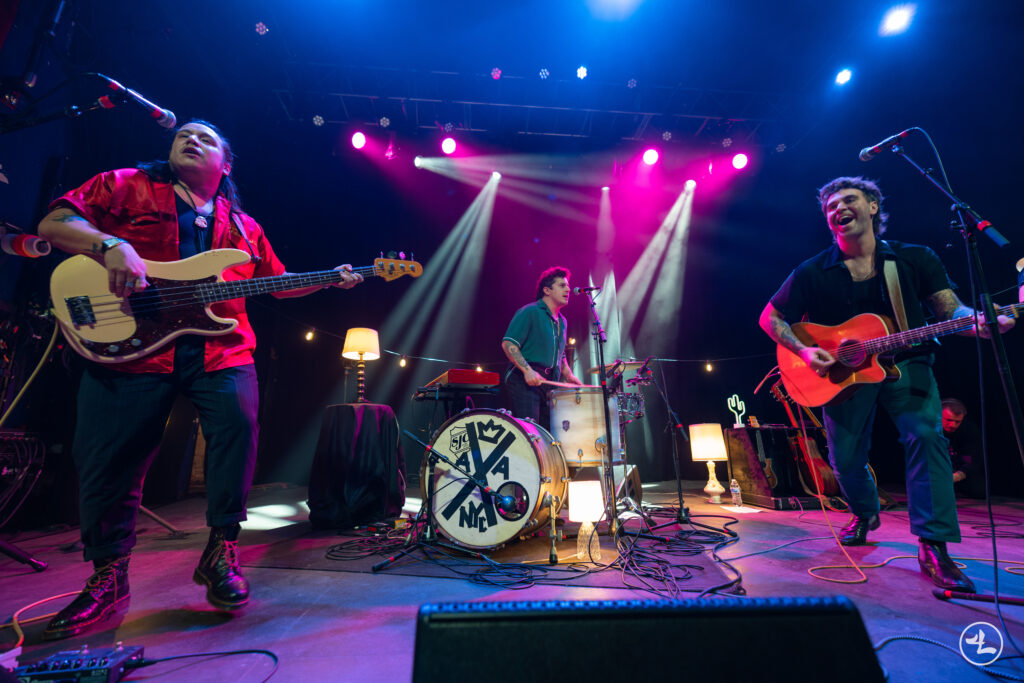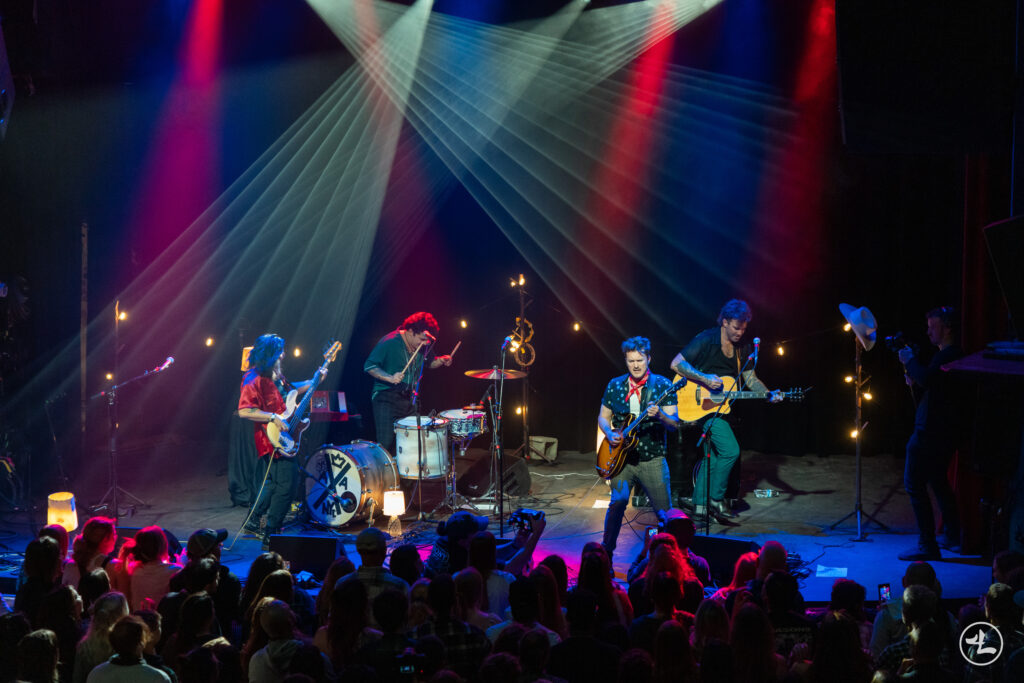 With full participation from the crowd, they dove into some of the hits off their new album such as "We Happy", "Blind for Love" and "Best Night of My Life". At which point Matt stole the show away with a killer standing drum solo (quite amazing to witness), that slowed down into "Deep Water" setting up Zac to perform his solo on an acoustic guitar while singing "Neighborhood". However, halfway through Zac invited Billy, Justin, and the rest of the Authors to join him on stage as they finish the song. Immediately after, he took a minute to shout out his team and management that have been by their side since day one. Acknowledging that the fans are indeed part of that "Team", the entire band took to the dance floor and rocked out to "Pocket Full of Gold" and "Bring it Home".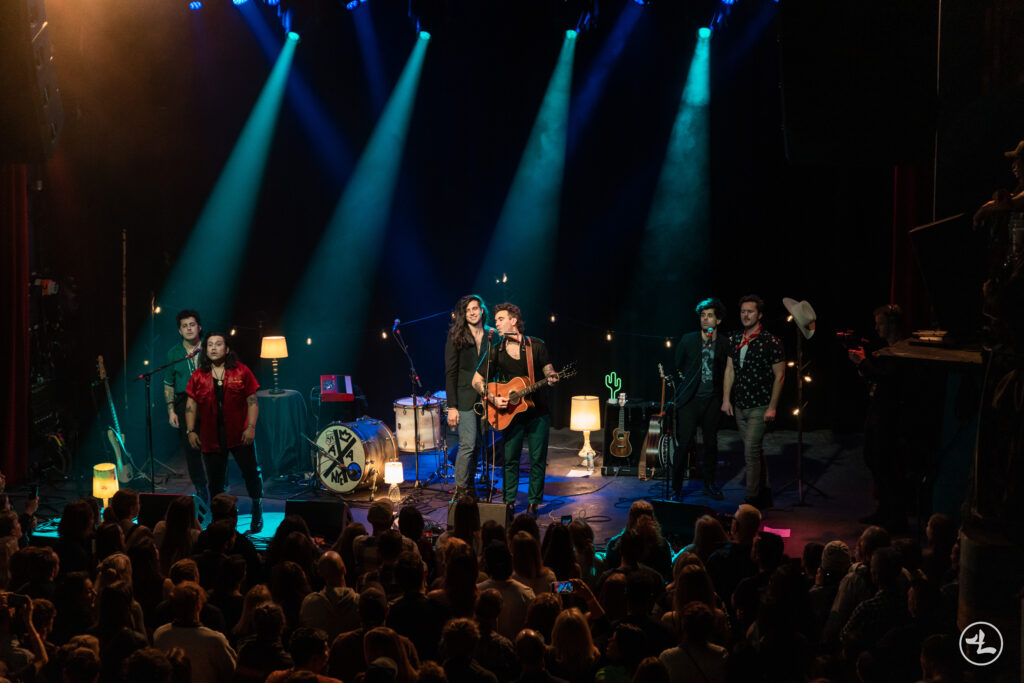 Making their way back to the stage Dave lead with a smooth baseline that opened into a mashup of "Pride" from their What We Live For album and "Love" from their Oh, What a Life album. Carrying the energy forward, it was time to hear some fan favorites, and what better than "Do My Own Thing" followed up by "I'm Born to Run"! As the night was coming to an end the band mixed things up a bit and instead of stepping off stage prior to satisfying the crowd with an encore, they stay on stage and took a minute to spend some time with the crowd and star in some key B-Roll's for fans on their phones. After a few moments, the music started right back up for a great end to an even better overall show. The opening song to the encore was "Live On" from their new album "Best Night of My Life" followed by one final cover, this time they performed "Good 4 U" by Olivia Rodrigo. At this point, there was only one thing left to hear as we'd gone the entire night and had still yet to hear… "Best Day of My Life". Almost hitting the song's 10-year anniversary, this was by far the best way to end their set. Promised that we wouldn't have to wait another three years to seem hit up the Denver city, fans left the show fulfilled with bright smiles that lineup from ear to ear.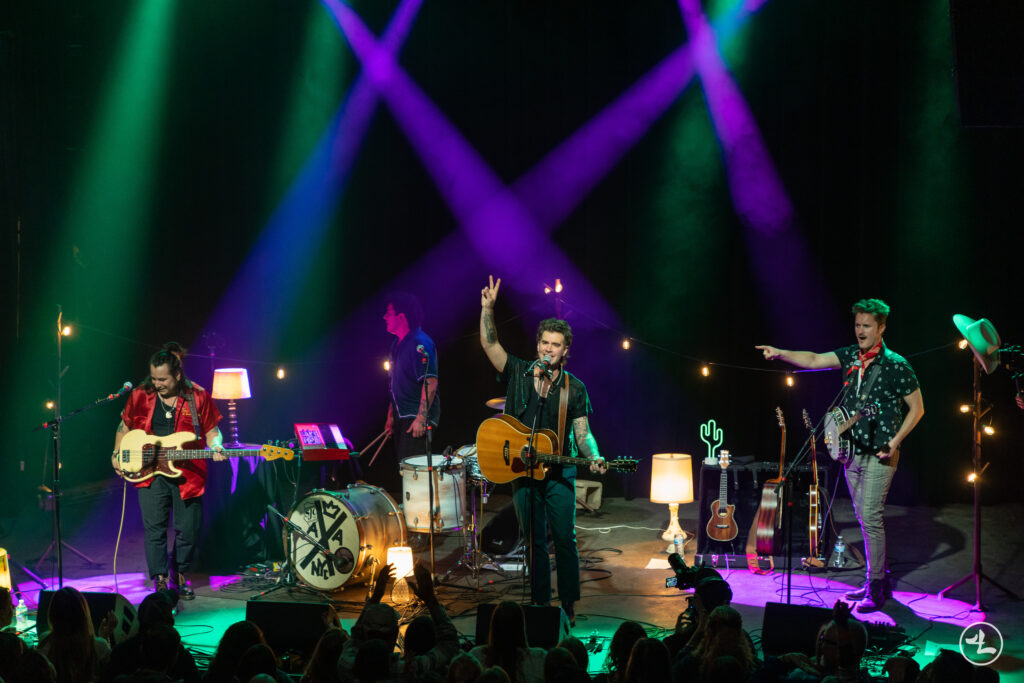 Stay up to date with the remainder of their tour with the links below.
American Authors – https://www.weareamericanauthors.com/tour
Billy Raffoul – https://billyraffoul.com/