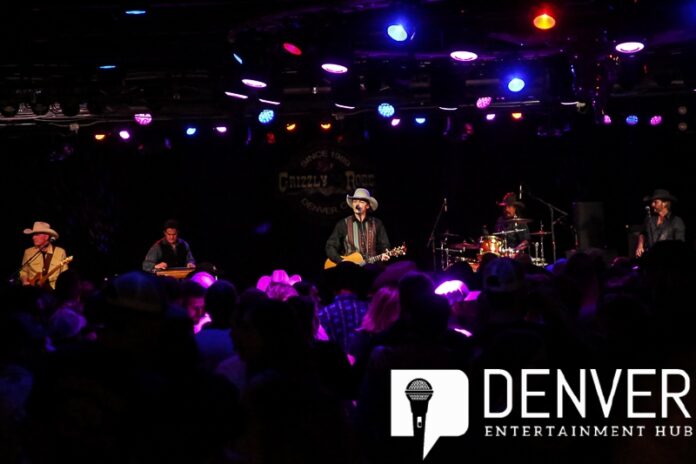 Numerous cowboy events were in the Denver area due to the start of the 2023 National Western Stock Show (nationalwestern.com). The Grizzly Rose was the epicenter of Cowboy Country on Saturday night. Hailing from the Cowboy State of Wyoming, singer-songwriter Ned LeDoux returned to the Grizzly Rose.
The singing cowboy played an extended list of Powder River Records releases from Buckskin (2022) and Next In Line (2019), and Sagebrush (2017), LeDoux started with Old Fashioned. Then he sang Dance With Your Spurs On, and included songs and tributes to his late father, country-music star and rodeo legend Chris LeDoux. Ned's rendition of one of Chris' first songs ever recorded, Bareback Jack, left the audience in awe. LeDoux also included Upside of the Ground, Western Skies, Almost Saturday Night, Cowboy Life, Forever A Cowboy, and We Ain't Got It All, among others. LeDoux was supported by David Kurrasch on steel guitar, Mark Sissel on lead guitar and vocals, K.W. Turnbow on drums, and Lane Turner on bass.
Keep up with Ned LeDoux at www.nedledoux.com. Just don't ever think about touching that cowboy's hat.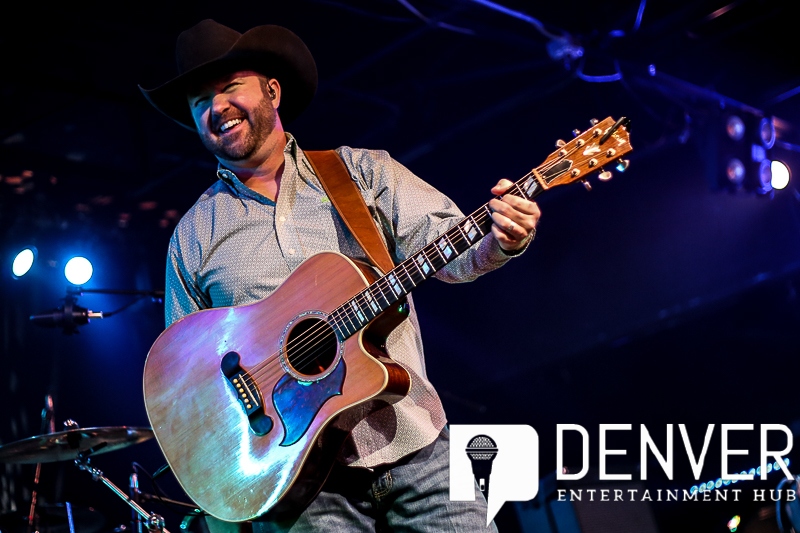 Zach Neil, performing first and warming up the early arrivers, had a little something for everyone; Cowboy music, Honky Tonk music, Texas Country, and 90's Country. Supporting Neil on stage were Cliff Canterbury on bass, Conway Turley on guitar and steel guitar, and Kurt Olson on drums.
Neil and his band out of Nashville fully entertained the growing horde of buckaroos by blasting out covers such as She's Acting Single (I'm Drinking Doubles), Past the Point of Rescue, I Don't Even Know Your Name, and Long Haired Country Boy, Check Yes or No, and Rodeo, and sharing original tunes like What You Meant, Horses To Ride, Long Live the Cowboy, What Cowgirls Do, and Half Bad. That was a wild ride! Neil captured listeners' attention with his deep voice, country attitude, and cowboy spirit. Check out a video of his song that he played too, When She Drinks Whiskey. Zach Neil will be back at the Grizzly Rose in March.
Visit zachneilmusic.com for more information.