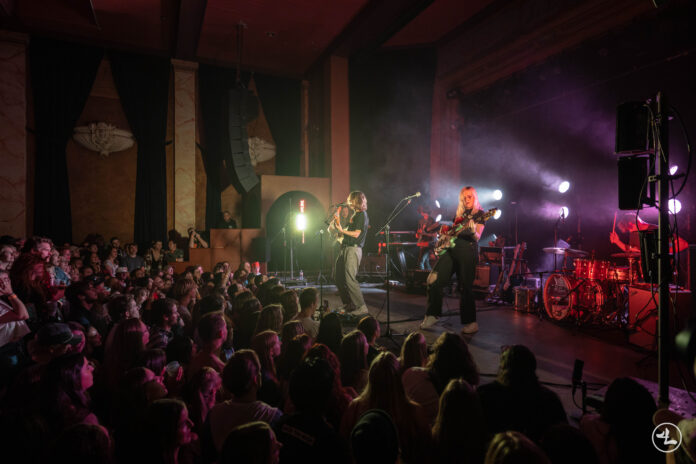 This past Friday night, the Bluebird Theater experienced a sold-out venue as the younger Indie Rock stars Flipturn took the stage for yet another killer set. Accompanied by the American Rock band Juice, fans were packed in from the very beginning, showing their appreciation for both acts of the night. When a show is sold out with only two acts on the bill, you know it's about to be a good time.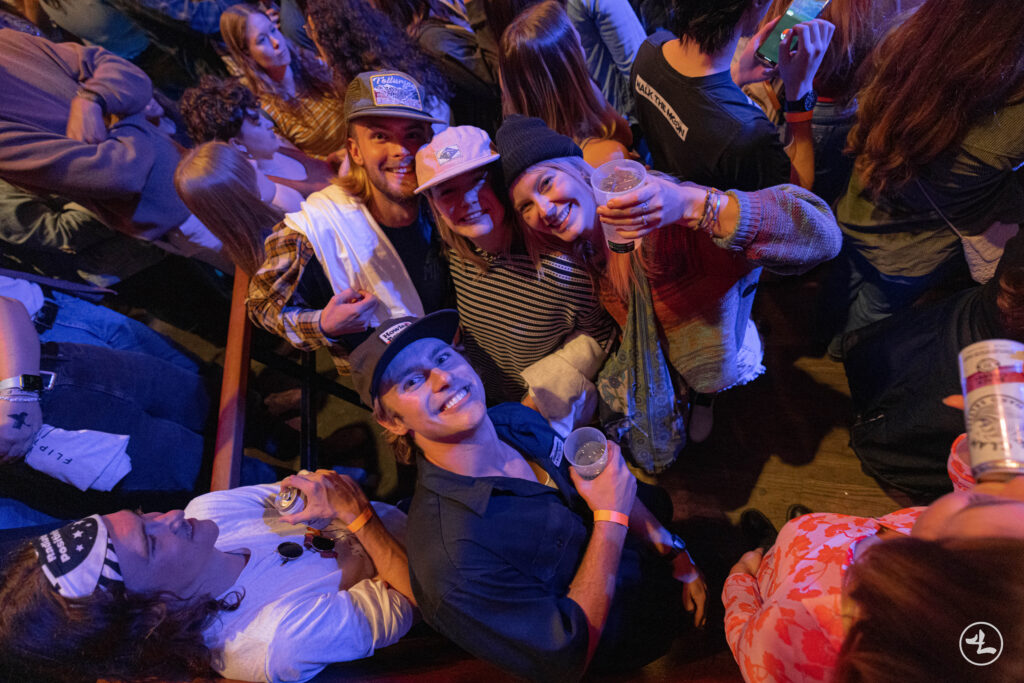 Opening act Juice toured with the band during the first half of the tour and traveled to Fort Collins on Saturday to perform one final set before heading home to focus on some new music development. Speaking with lead signer Ben Stevens, the group agrees that there's no better time to write new music than fresh off the road to keep their motivation going strong. Traveling from their hometown in Boston, Massachusetts, Juice came to Denver ready to make a name for themselves and will without a doubt be back to headline a show of their own in no time. Amongst Stevens on Lead Vocals, other active band members are Christian Rose on Violin and Vocals, Kamau Burton on Guitar and Vocals, Daniel Moss on Guitar, Michael Ricciardulli on Guitar, Rami El-Abidin on Bass Guitar, and Miles Clyatt on the Drums. Playing a number of years together you can tell they have strong and compassionate love for one another by simply watching and listening to them play as one solid unit on stage. Definitely a band to keep an eye out for as they continue to grow and release new music that is both compassionate yet groovy at the same time.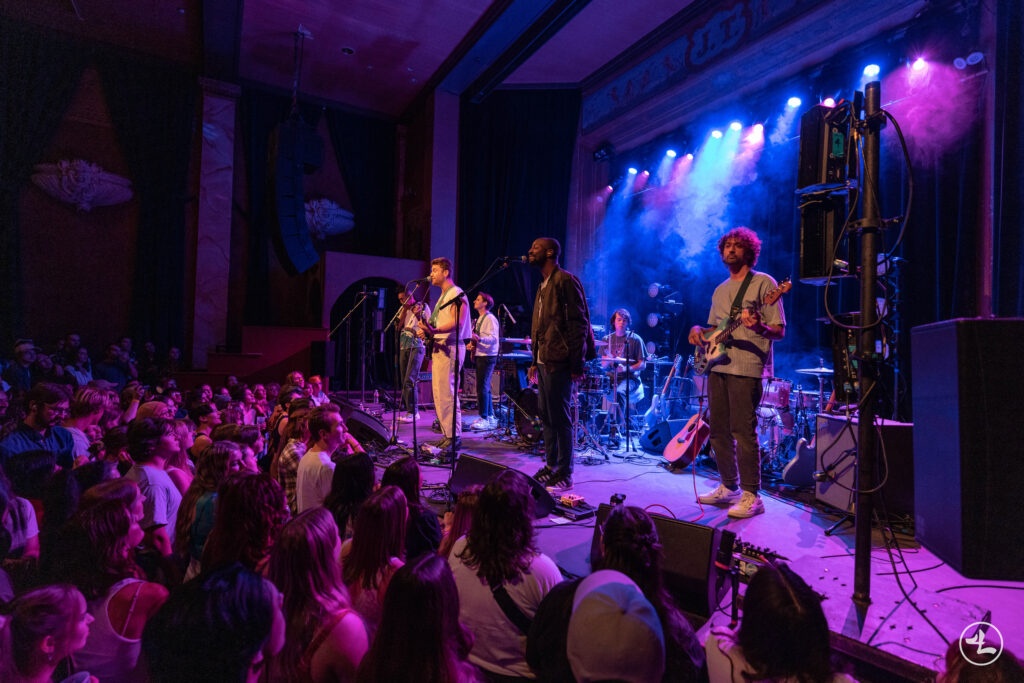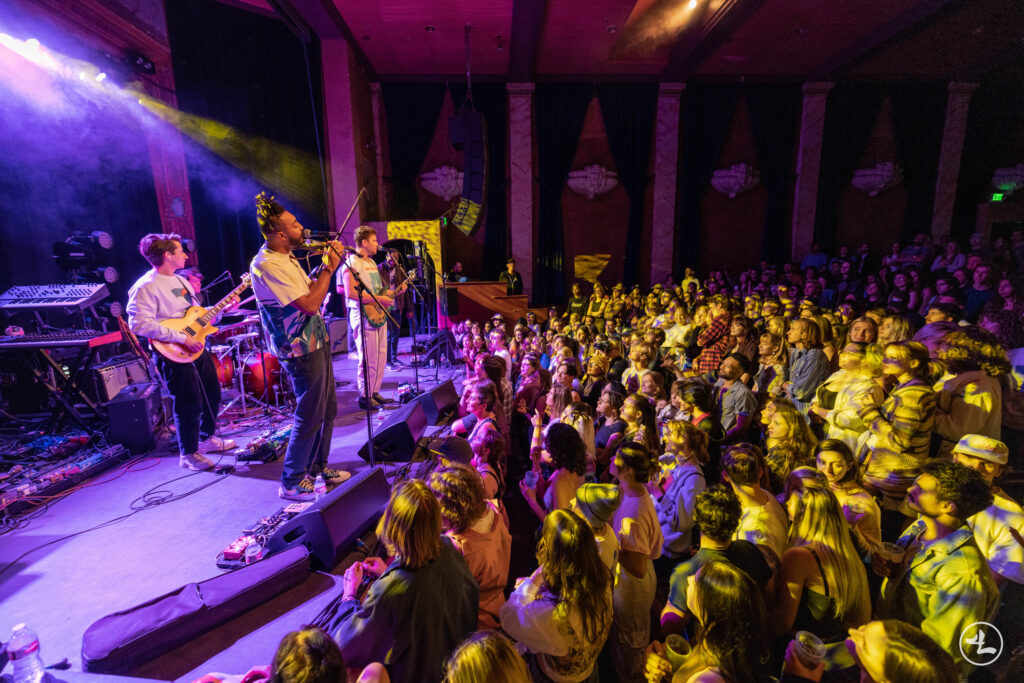 Embracing a lifestyle of a ragtag cast of characters enjoying everything about life, Flipturn took the stage with some awesome energy that they were able to hold throughout their complete set. They're currently on tour celebrating the first debut album with Dualtone Records, "Shadowglow" which was released in August of this year. With the album's immediate success, the band quickly grew its following to over a Million subscribers, with over 60 Million streams on Spotify. Hitting the midpoint of their tour Flipturn has traveled back and forth across the country getting the chance to experience new venues and fan groups that the band tends to learn from in hopes to improve from set to set before playing the two shows they're most excited about, their Halloween show in Chicago, IL and their New Years show in Atlanta, GA.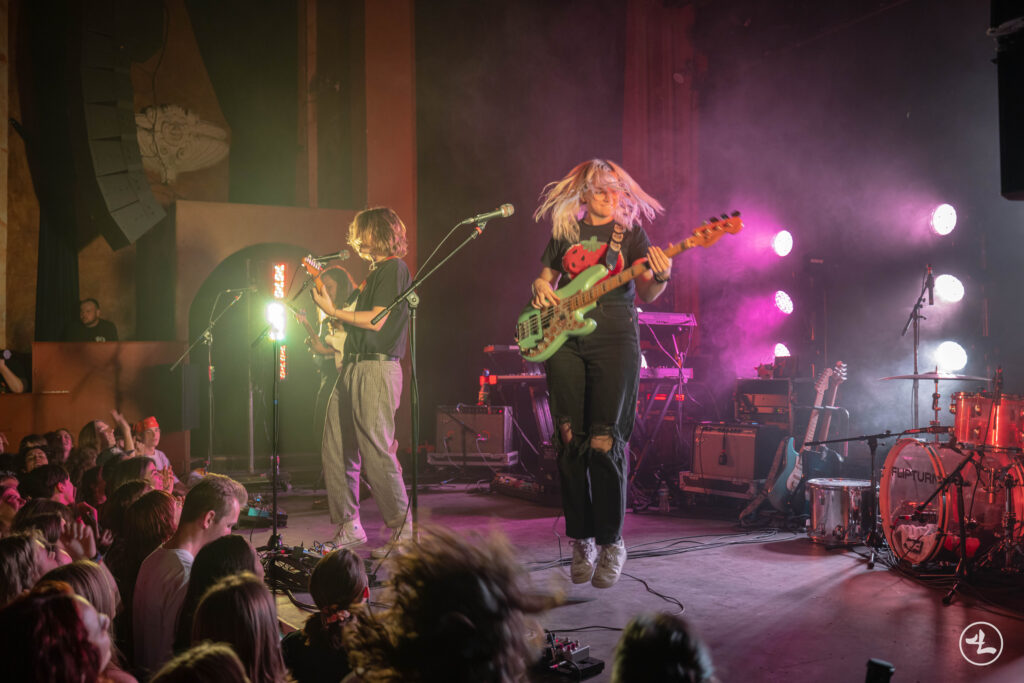 Driving the Indie scene forward, Flipturn's new album Shadowglow is a snapshot of a band caught halfway between youthful optimism and adult precision, with songs that target the head as well as the hearts of its listeners. This is exactly what they did Friday night, as they connected with the fans by showing top-notch showmanship during the entirety of their performance. Based out of Florida, Flipturn's team of musicians began playing together in their home studio out of their garage and the rest is history. Active members consist of Dillion Basse as Lead Vocals and Rhythm Guitar, Tristan Dunncan on Lead Guitar, Madeline Jarman on Bass Guitar, Mitch Fountain on the Synthesizer, and Devon VonBalson on the Drums. They performed a staggering 20-song list set that absolutely wowed the fans, myself included, and decided to play their big hit from the album "Sad Disco" as their second song of the night. Check out their newly released music video to "Sad Disco" below, followed by a full breakdown of their setlist.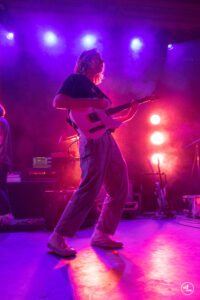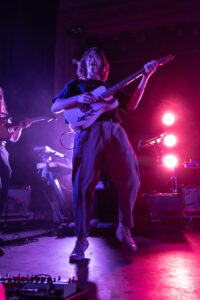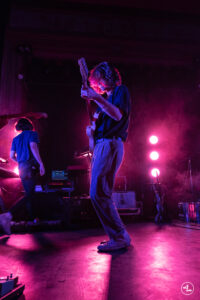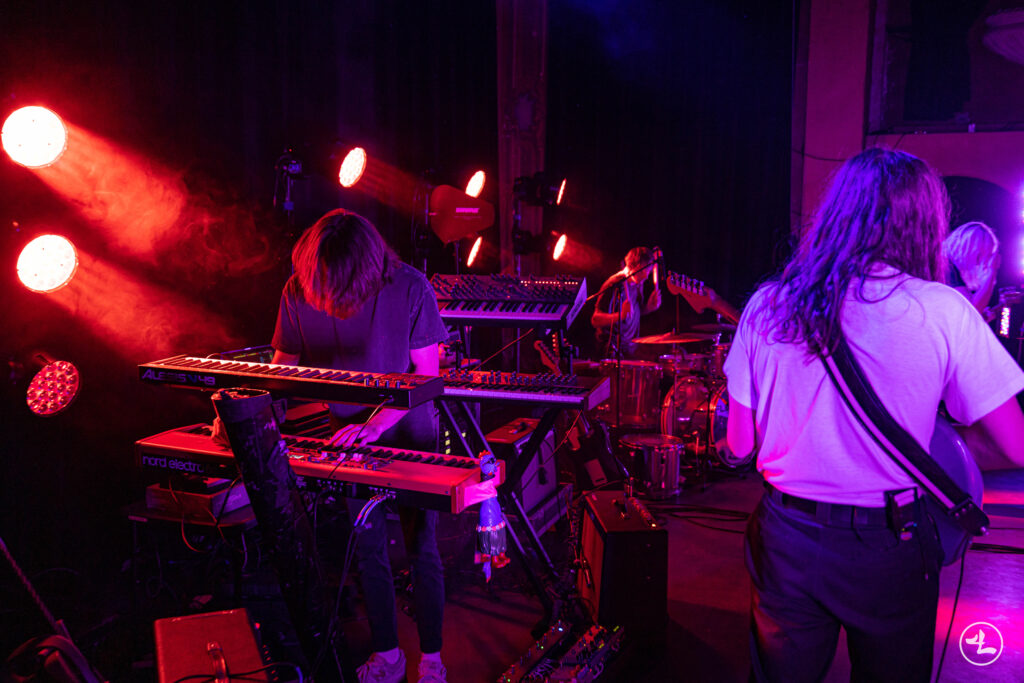 Setlist – The Fall, Sad Disco, Chicago, Playground, Whales, Six Below, Hippies, In Consideration, Glistening, Halfway, Brooklyn Baby, Bum, Weepy Woman, Goddamn, Hollow, Take Care, and Space Cowboy
Encore – Churches, August, Nickel
Band Link's
Juice – https://www.itstimeforjuice.com/
Flipturn – https://flipturn.band/