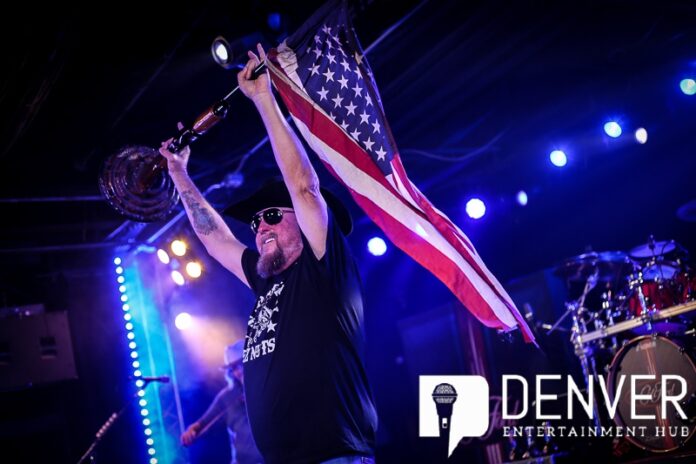 It was a Georgia Scramble in Denver as Colt Ford from Athens, GA, returned to The Grizzly Rose on Friday night. It was a shotgun start as Ford started his show with Answer to No One. The next angle of attack for the country rapper was Mr. Goodtime and Ford hit the impact point with In America, draped in the American flag.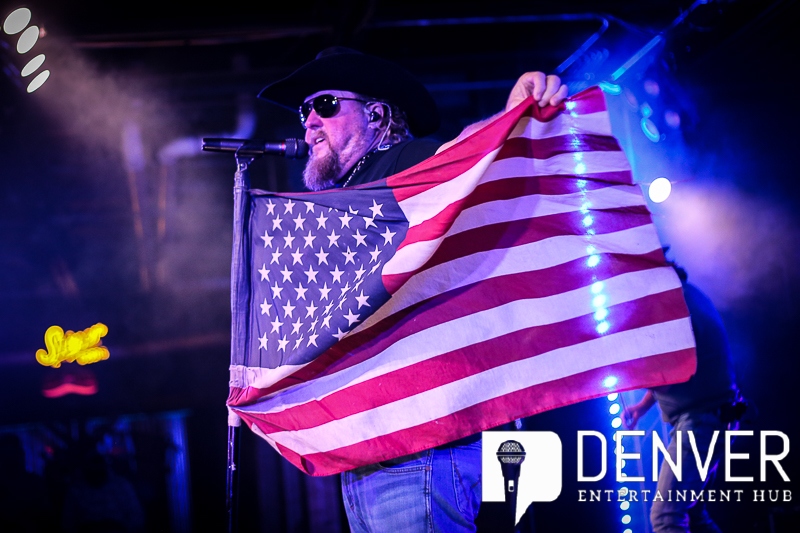 The watchful gallery was into the music and the good time. Other songs included Dirty Side, Chicken and Biscuits, Dirt Road Anthem, and Ford even wedged in his new song, Country as Truck. Find the full setlist in the photos below.

Colt Ford was caddied by Justin Bertoldie, Nick Velordi, Tim Haines, and Dylan Maloney.
Check coltford.com for more information.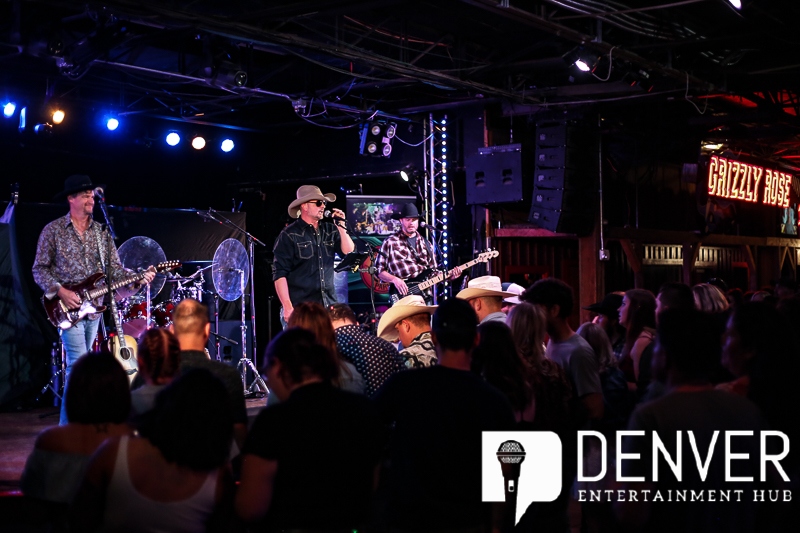 Opening up the night was Denver's own Woodland Park. Featuring Paul Kakac on guitar, Mike Elick on guitar and vocals, Chris Demott on bass, and Drew Cullis on drums, Woodland Park gave listeners a ride. Woodland Park mixed in original tunes I Want You, I Take it All Back, Sweet Corn & Red Taillights, Give Me Something, Fireball, Whiskey & the Pain, and Country Girl Swing, with country and blues/rock covers of songs such as Come Together, She's Country, Save a Horse (Ride a Cowboy), Country Girl Shake it for Me, Fancy Like, Pride & Joy, Copperhead Road, much to the approval of all the line dancers. They also added in Running Down a Dream.
Visit woodlandparkmusic.com to see where they'll be playing next.