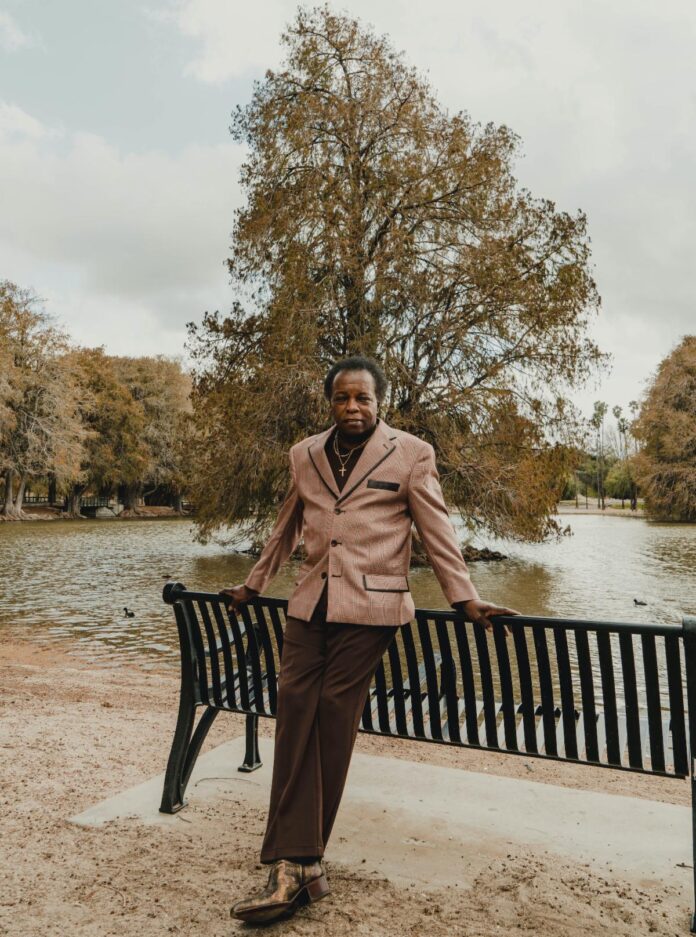 Legendary soul singer Lee Fields makes his full-length Daptone Records debut with his long-awaited new album, SENTIMENTAL FOOL, arriving everywhere on Friday, October 28. Pre-orders are available now. Fields' first new album in three years is heralded by today's premiere of the eponymous single available now at all DSPs and streaming services. An official music video directed by Andrew Anderson is streaming now on YouTube.
LISTEN TO "SENTIMENTAL FOOL"
PRE-ORDER SENTIMENTAL FOOL
Produced by Daptone Records founder Bosco Mann – a.k.a. producer/musician Gabriel Roth – at his Penrose Recorders/Daptone West studio in Riverside, CA, Sentimental Fool also includes the recently released single, "Ordinary Lives," available now at all DSPs and streaming services.
Fields – who recently wrapped a West Coast headline run – will celebrate Sentimental Fool with an eagerly awaited North American tour, getting underway October 15 at Hamden, CT's Space Ballroom and then traveling through a very special New Year's Eve show at Brooklyn, NY's Brooklyn Made on December 31. For complete details and ticket information, please visit mrleefields.com/tour.
LEE FIELDS
NORTH AMERICAN TOUR 2022
SEPTEMBER
3 – Chattanooga, TN – Rail & Hops Brewers Festival *
OCTOBER
15 – Hamden, CT – Space Ballroom
20 – Denver, CO – Bluebird Theater
21 – Madison, WI – Majestic Theater
28 – Seattle, WA – Showbox
29 – Portland, OR – Aladdin Theater
30 – Vancouver, BC – Commodore Ballroom
NOVEMBER
1 – Pomona, CA – The Glass House
3 – Dallas, TX – Echo Lounge
4 – Austin, TX – Emo's
5 – San Antonio, TX – Paper Tiger
11 – Toronto, ON – Danforth Music Hall
12 – Rochester, NY – Photo City
13 – Burlington, VT – Higher Ground
18 – Philadelphia, PA – Brooklyn Bowl
19 – Washington, DC – The Black Cat
DECEMBER
1 – Solana Beach, CA – Belly Up Tavern
2 – Los Angeles, CA – The Fonda Theater
3 – Phoenix, AZ – Crescent Ballroom
31 – Brooklyn, NY – Brooklyn Made
* FESTIVAL PERFORMANCE
# # #
Hailed by Rolling Stone for "his classic American soul sound," Lee Fields is arguably the greatest pure soul singer alive today. In an age when the shelf life of an artist largely depends on posturing and trends, he has proven to be an unassailable force of nature. His prolific five-decades-plus career spans more than 20 albums and over 40 singles, a supreme, still-evolving body of work that continues to garner attention via samples by such heavyweight artists as J. Cole, Travis Scott, Rick Ross, and A$AP Rocky as well as outside-the-box collaborations like the worldwide dance club hit, "Jealousy," with French DJ/ producer Martin Solveig.
The North Carolina-born Fields arrived in New York City in 1967, inspired by James Brown's legendary performance on The T.A.M.I. Show to make himself a soul star. The decades that followed saw Fields grow a hard-earned reputation as a true king of funk with a steady stream of albums and singles, including 1973 's stone classic, "Let's Talk It Over." Though missed opportunities and changing musical tastes over the years might have kept him from reaching the pinnacle of mainstream stardom, Fields never let up, keeping the soul flame alive with independent releases and non-stop touring on the southern blues circuit.
In 1996, Fields recorded "Let a Man Do What He Wana Do" [sic] for Desco Records, a New York-based independent label co-run by producer/musician Gabriel Roth. The full-length Let's Get a Groove On followed in 1998, cementing Fields as a torchbearer of the new funk revival, a Golden Age icon for a whole new generation of soul fans around the world. Fields continues to reign supreme on the modern funk and soul scene via a long series of new LPs and singles – including seven LPs joined by his explosive backing band, The Expressions – as well as countless live visits to every relevant venue and major festival on the planet, from Carnegie Hall, and L'Olympia to Coachella, Bonnaroo, Newport Folk, Roskilde, and many more, earning applause from such outlets as NPR for his "groove-filled performances with fiery energy and toe-tapping swagger."
In 2001, Roth opened the doors on Daptone Records, with Fields releasing a handful of singles in the early aughts. Now, more than two decades later, Fields has officially joined the Daptone roster, reuniting him with Roth on the 25th anniversary of their first meeting to record Sentimental Fool, a deep, blues-tinged collection expertly showcasing the beauty, power, and raw humanity of Fields' voice. The album – which features backing from an all-star lineup of Daptone family members including guitarist Thomas Brenneck, bassist Benny Trokan, drummer Brian Wolfe, keyboardists Victor Axelrod and Jimmy Hill, saxophonists Neal Sugarman and Ian Hendrickson-Smith, trumpeter Dave Guy, along with an array of additional guest musicians, backing vocalists – stands tall as a stunning return to Fields' R&B roots, with songs like "Forever" and "What Did I Do" marking the culmination of an astounding career that has seemed to defy gravity, rising to only greater and greater heights.
"I wanted to cut a different kind of record and really give Lee room to sing," explains Roth. "We took our time and got painfully deep into every one of these tunes, stripping them down to pure feeling – no effort spared, no empty gestures remaining. Lee might be the greatest singer alive and I don't think he's ever sung better than on these sessions."
"With Gabe's efforts I feel like this album depicts me as the full character that I am," says Lee Fields. "I'm all about emotions. This album allowed me to show what I'm capable of doing. Not to say that my vocal ability goes beyond others, but I'm able to figure out the math to get the feeling you're looking for. I'm not trying to outdo any singer, but I can interpret the feeling. I can make someone cry if I want to. It's always the challenge of trying to make something deeper. On this record, I go deeper than I've ever gone."
LEE FIELDS
SENTIMENTAL FOOL
(Daptone Records)
Release Date: Friday, October 28, 2022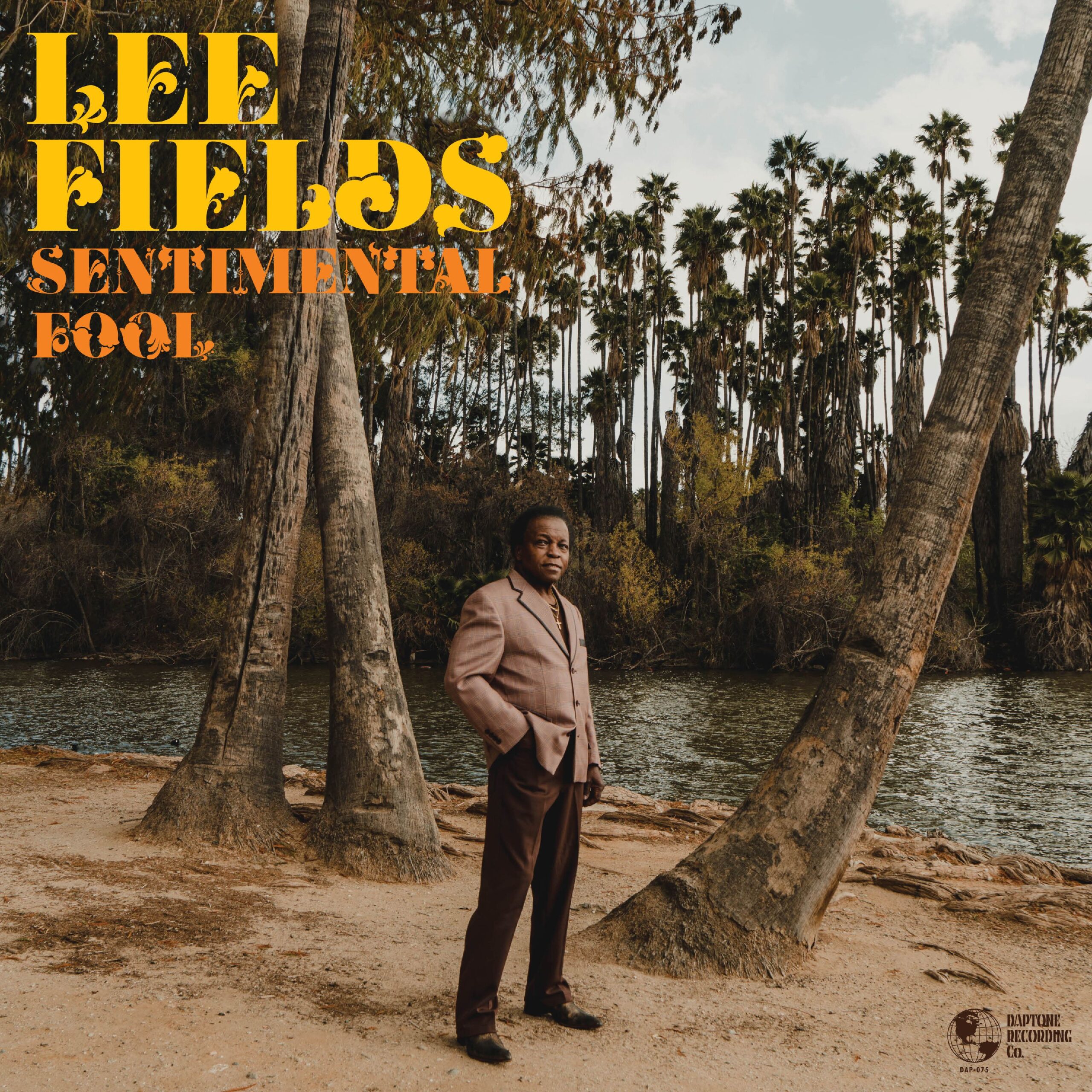 Tracklist:
Forever
I Should Have Let You Be
Sentimental Fool
Two Jobs
Just Give Me Your Time
Save Your Tears For Someone New
The Door
What Did I Do
Without A Heart
Ordinary Lives
Your Face Before My Eyes
Extraordinary Man
CONNECT WITH LEE FIELDS:
WEBSITE | FACEBOOK | INSTAGRAM | TWITTER | DAPTONERECORDS.COM