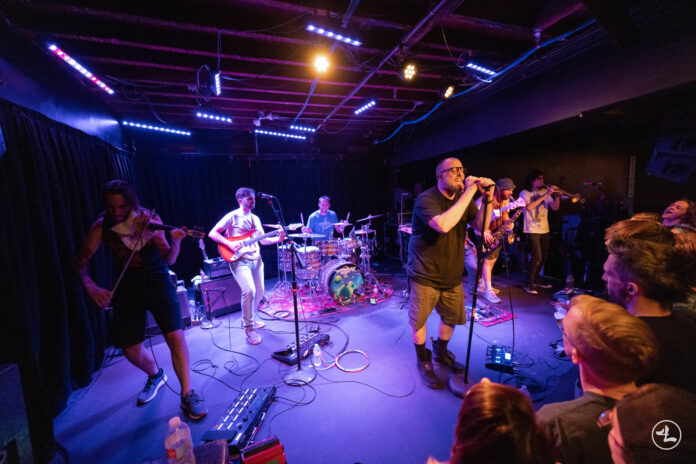 There's something nostalgic about smaller venues that allows bands to connect with the crowd on such a personal level. Thank You Scientist is a progressive rock band with a line-up of seven talented individuals that have come together as one solid yet creative unit.
The group is led by the lead Singer Salvatore Marrano that partners up with Drummer Kevin Grossman to set the tempo, opening the floor up for the other five members to shine through with their own unique styles. Starring Tom Monda on Guitar, Cody McCory on Bass, Ben Karas on Violin, Alex Silver on Saxophone and last but not least Joe Gullace on the Trumpet.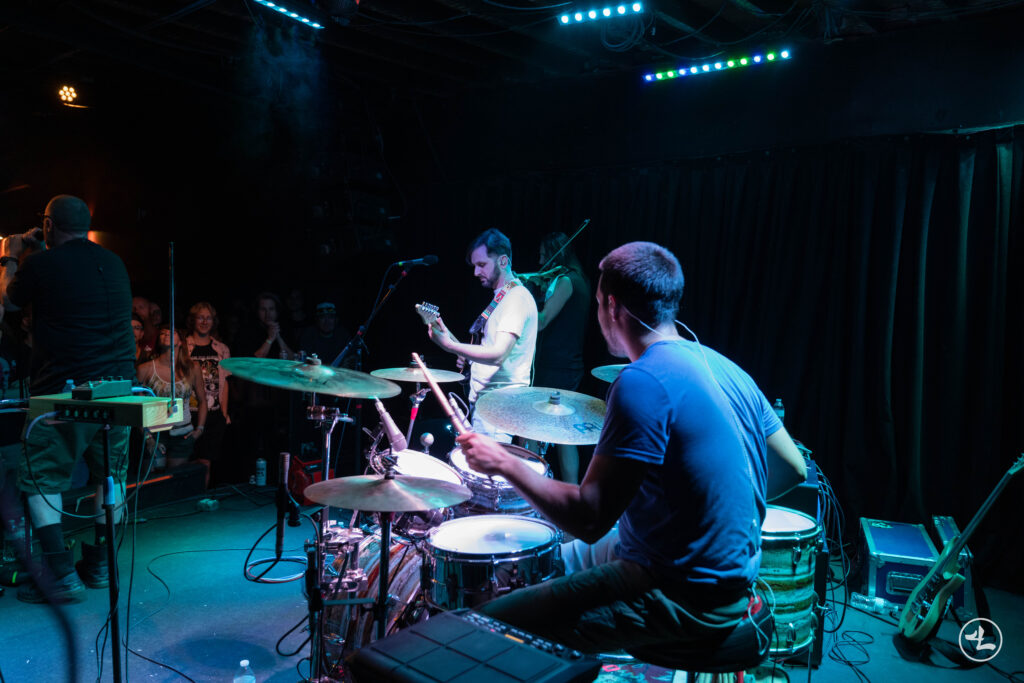 Introducing the group was demonic spokesman Maris The Great stained in blood from band members Ben, Alex and Cody. Over the course of the night they played a variety of their jams sharing the spot light between one another, allowing each member the opportunity to shine and show of their true instrumental talent. One could very well call me a concert junky and with no shame at all I'll own up to that title. Bands like Thank You Scientist are without a doubt the life line of live music, performing great tunes, in amazing sync with one another all while playing live instruments.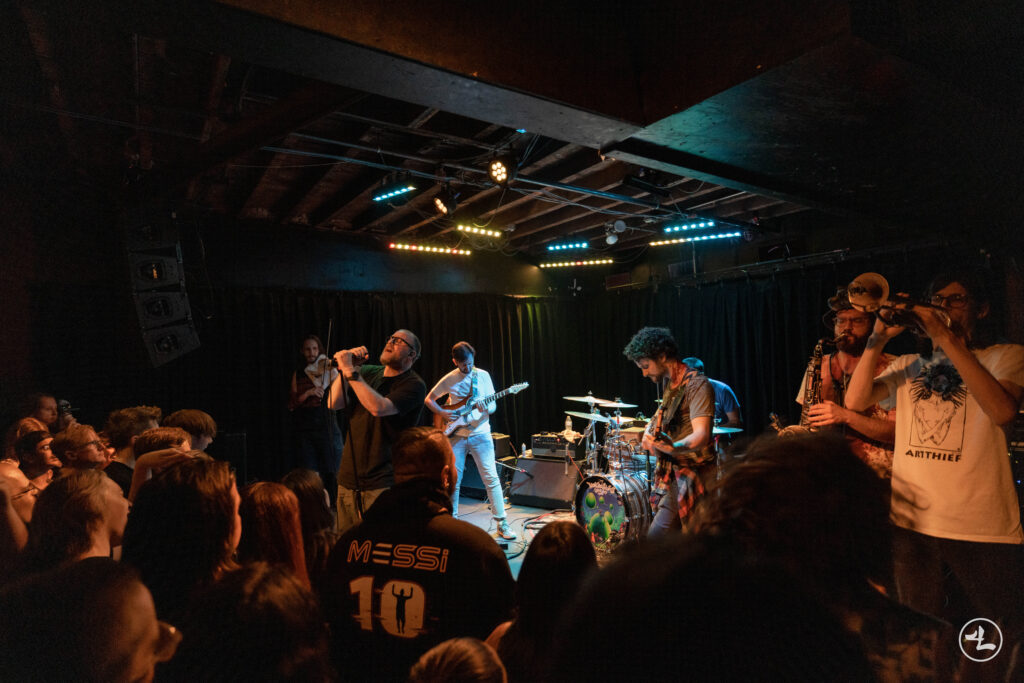 Make sure to stay tuned as the band sets forth to round up their nation-wide tour, with only four shows remaining, starting tonight at the Thunderbird Cage in Pittsburgh, PA and ending at Saint Vitus in Brooklyn, NY.