Denver was blessed with a rare experience on Wednesday night for those brave souls that trucked through the snowstorm on their way to Herman's Hideaway. Nashville Style Song Writer Rounds brought together four talented individuals each with their own unique style playing some original and new soul-touching hits.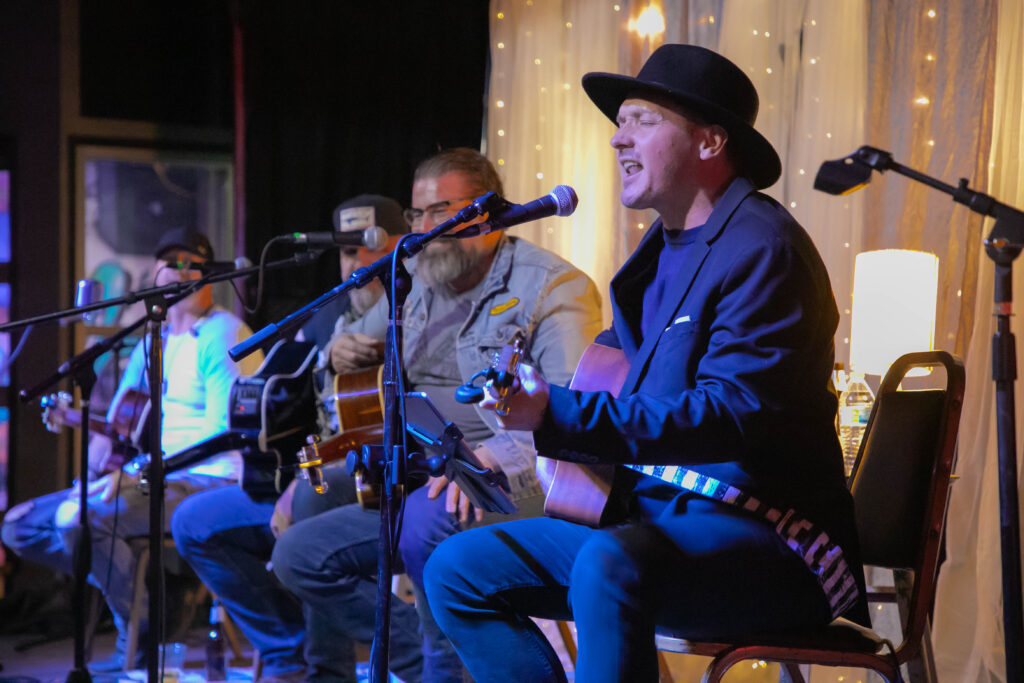 Staring in order of stage layout – Jace Hill, Kurt Vatland, JT Thompson & Tyler Stanfield.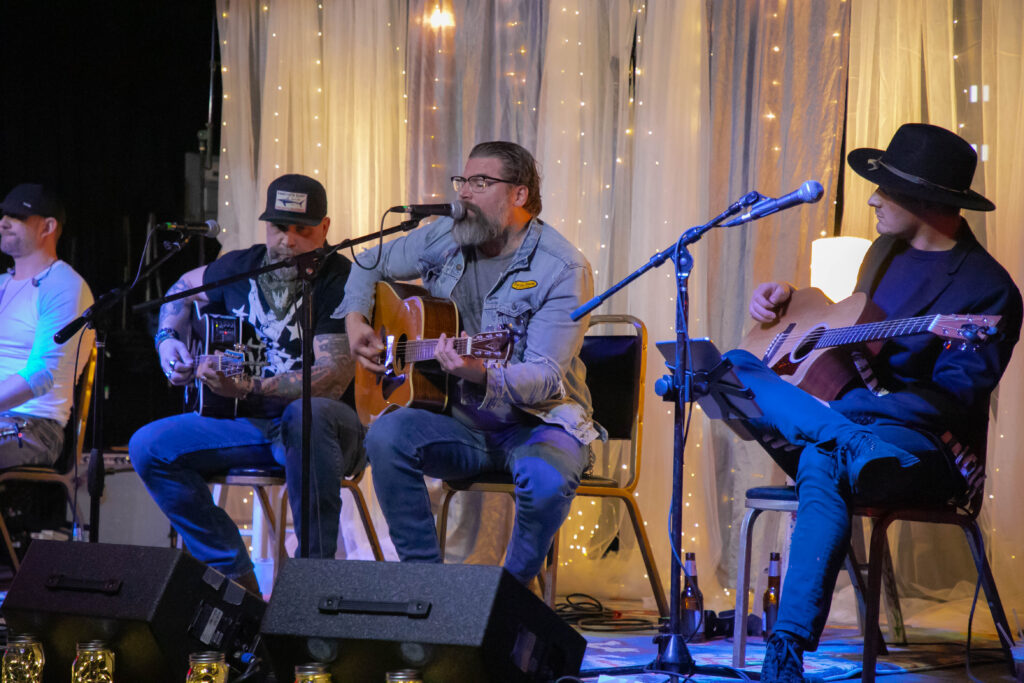 These four took turns one-by-one playing songs, while the others smacked riffs to the lead melody, making each track that much more unique.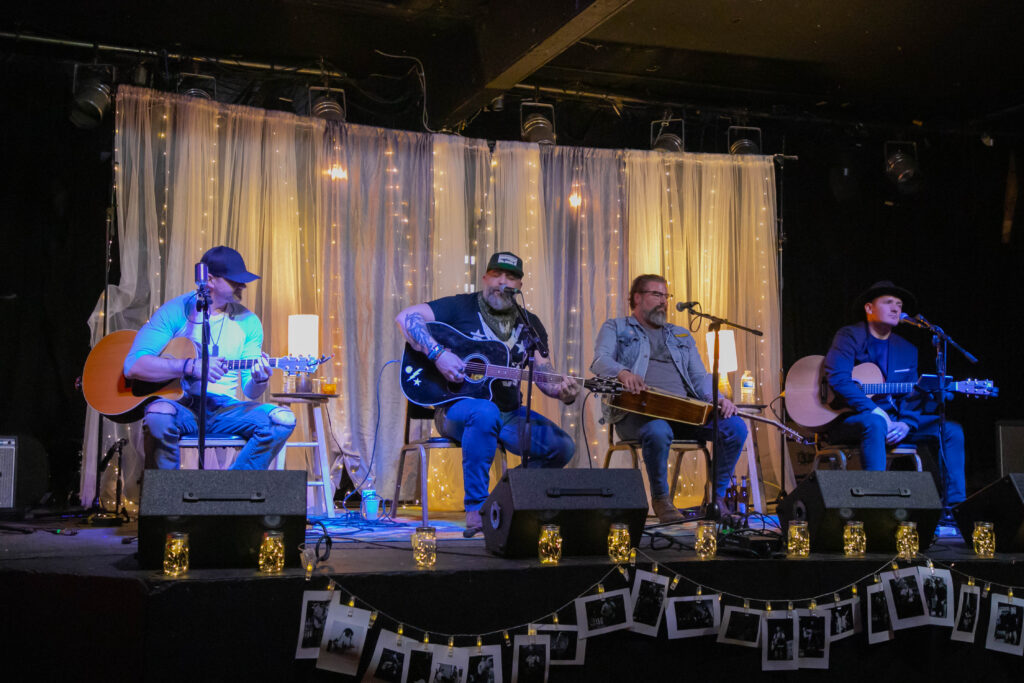 A Nashville-Style Writer's Round refers to a concert featuring three or more songwriters that each play a few songs in a round-robin rotation. Their main focus is on the song itself rather than the "performance", with each writer will typically share a brief story behind each song as they lead into the songs starting acoustics.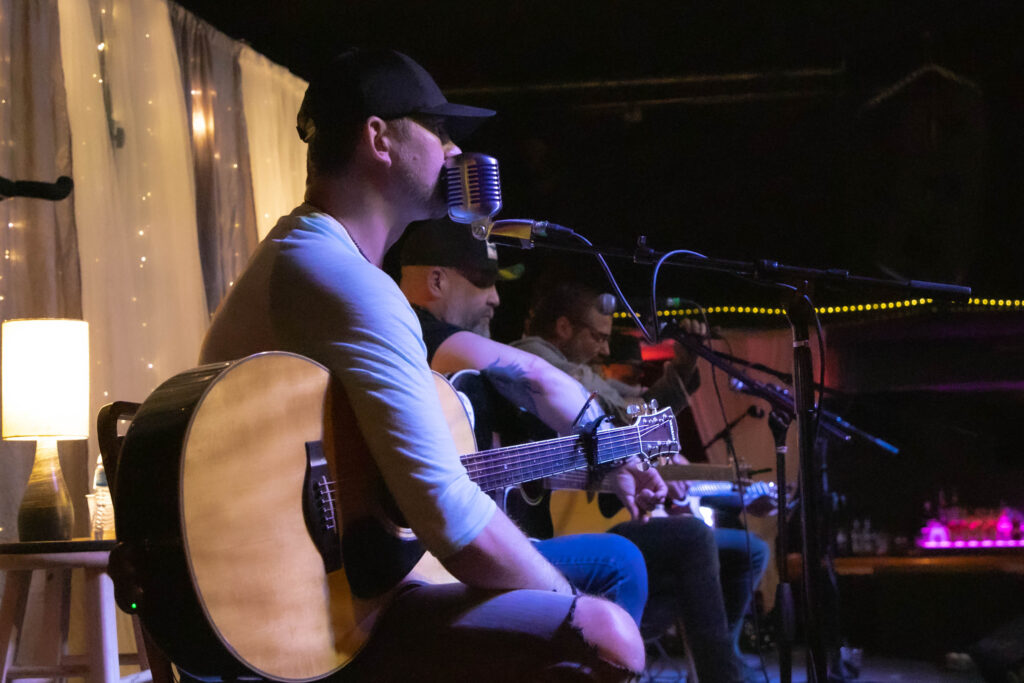 The connection each of these artists has with their inner selves is quite inspiring. Spreading a message that it's okay to not only be vulnerable but be willing to communicate with each other on a deeper level to make it through this rat race of a game we call life. There's nothing like a community that comes together to inspire of our difference to spread love through real and meaningful music. Until next time, Gents!