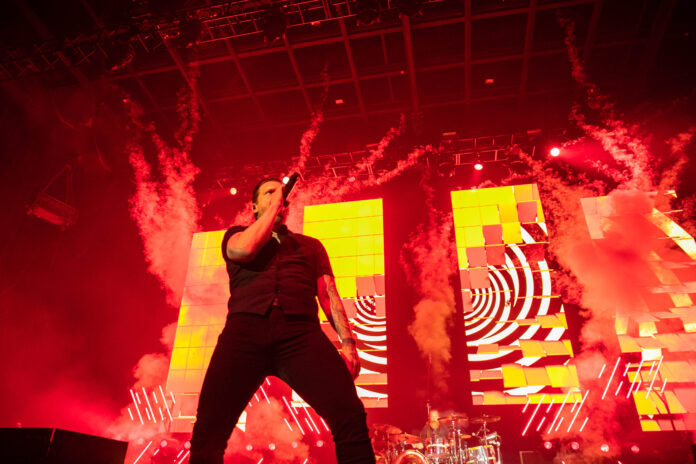 February 1st felt like the true first day of winter however, anyone from Denver, knows that a little bit of snow will never stop the show. Mission Ballroom was packed out with a full house to see the one and only Shinedown. Opening for Shinedown was the newer up and coming iHeartRadio New Rock Artist nominee of the year Ayron Jones.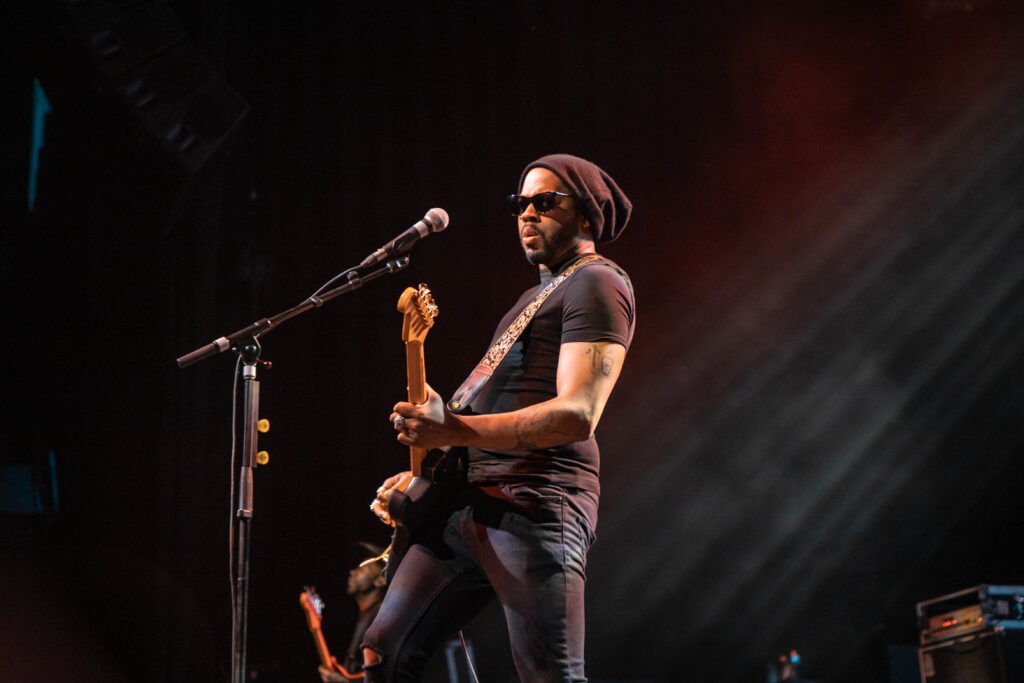 Ayron Jones (Born in Seattle, Washington), Guitarist, Singer and Songwriter was accompanied by his fellow bandmates including Big Sexy on the drums, got the crowd all warmed up for Shinedown, from the cold weather as if it were summer outside.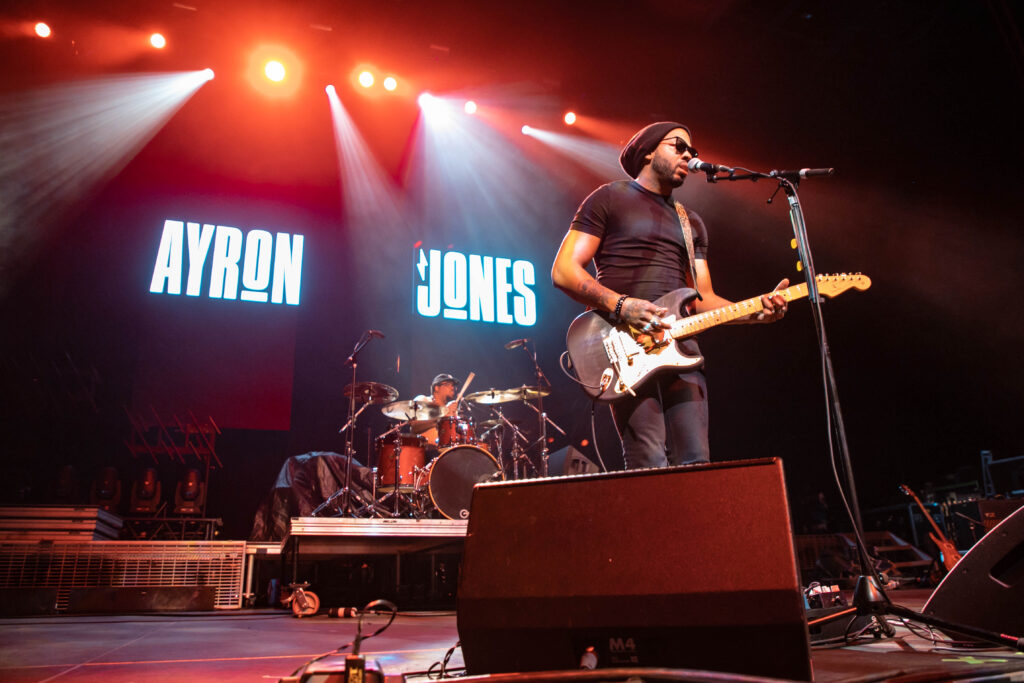 Shinedown officially kicked off the first half of their 2022 tour in San Francisco, finishing up their fifth show here in Denver, CO. Over the course of the tour, they're set to rock over 50 shows while traveling all over the States, crossing seas into the UK, and ending it all in Canada. Just a few of the tops hits that were played on Tuesday night included Cut the Cord, Second Chance, Devil, and even though it's a cover, an all-time favorite Simple Man originally by Lynyrd Skynyrd. Band members are as followed Front Man Brent Smith, Bassist and Producer Eric Bass, Guitarist Zach Myers and on the Drums Barry Kerch.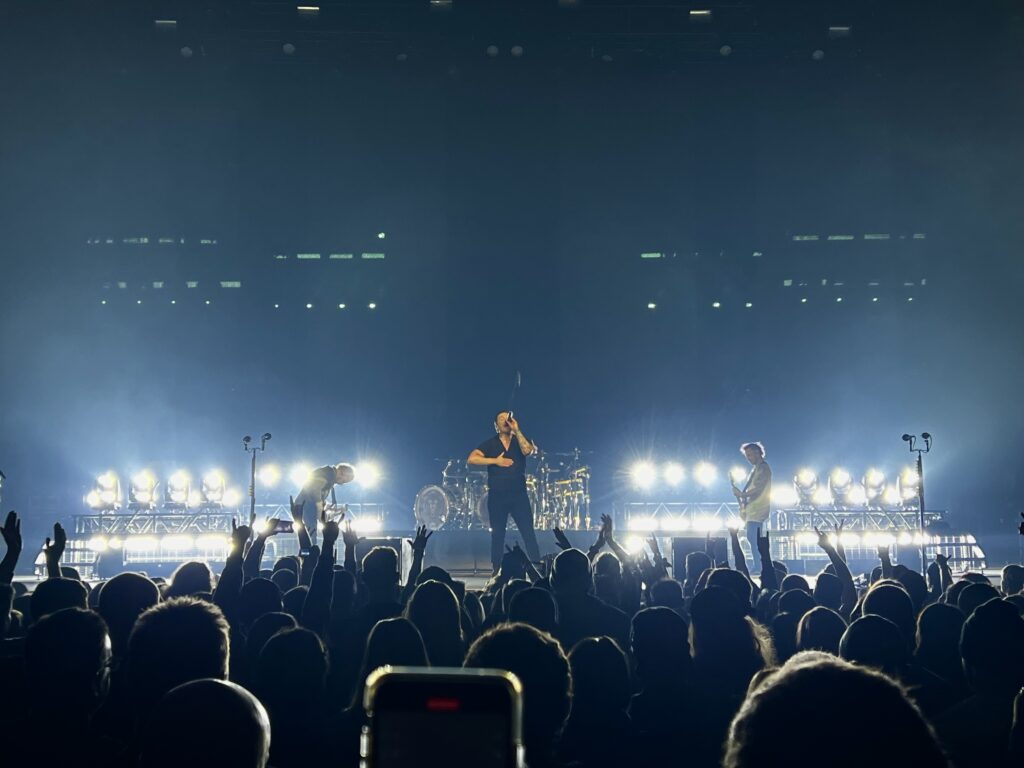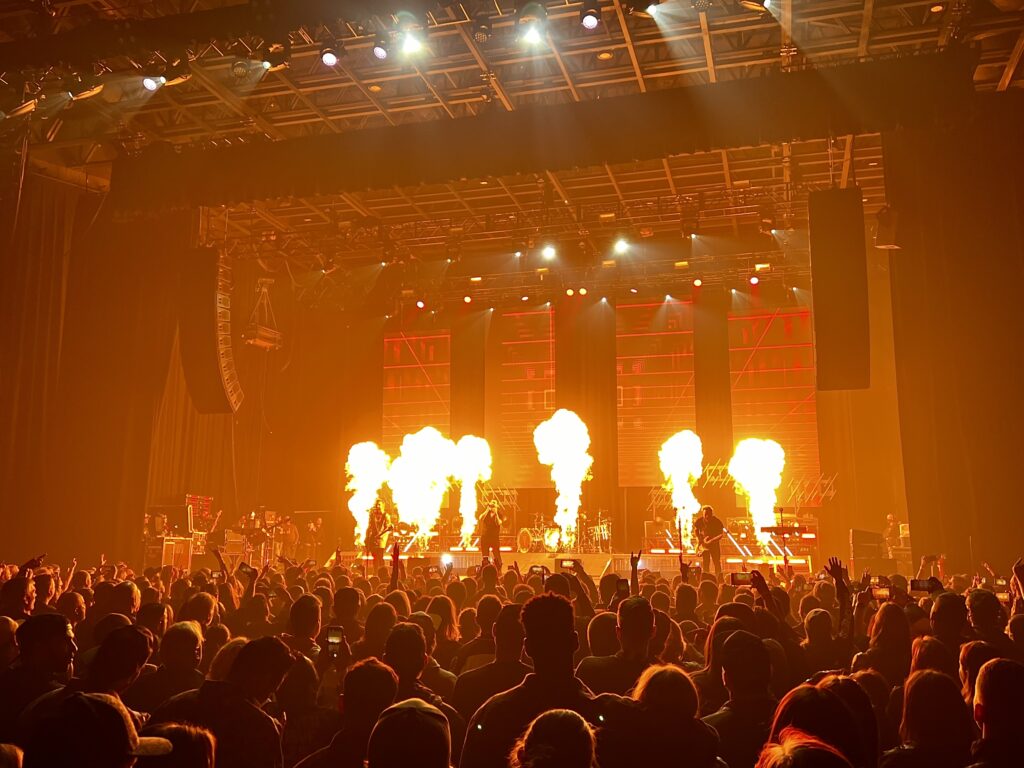 Full Setlist from Shinedown – Cut the Cord, Unity, Fly From the Inside, State of My Head, If You Only Knew, 45, Diamond Eyes, Planet Zero, I'll Follow You, Enemies, Devil, How Did You Love, Get Up, Bully, Monsters, Second Chance, Simple Man (Lynyrd Skynyrd Cover), Sound of Madness.
This first half of the tour will end on February 8th but will be picked back up (The Revolution's Live Tour) with the largest set they've ever produced starting April 1st in Spokane, WA @ Spokane Arena, with special guests The Pretty Reckless and DIAMANTE. Make sure not to miss out by reviewing the tour dates below.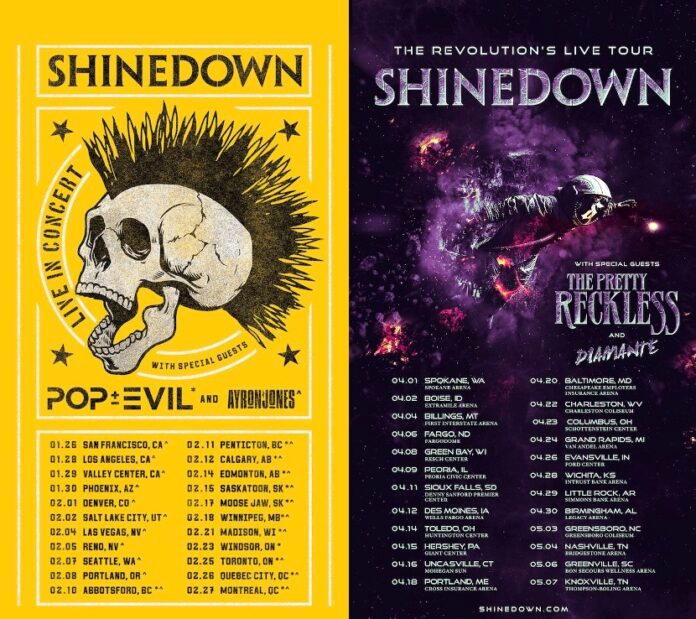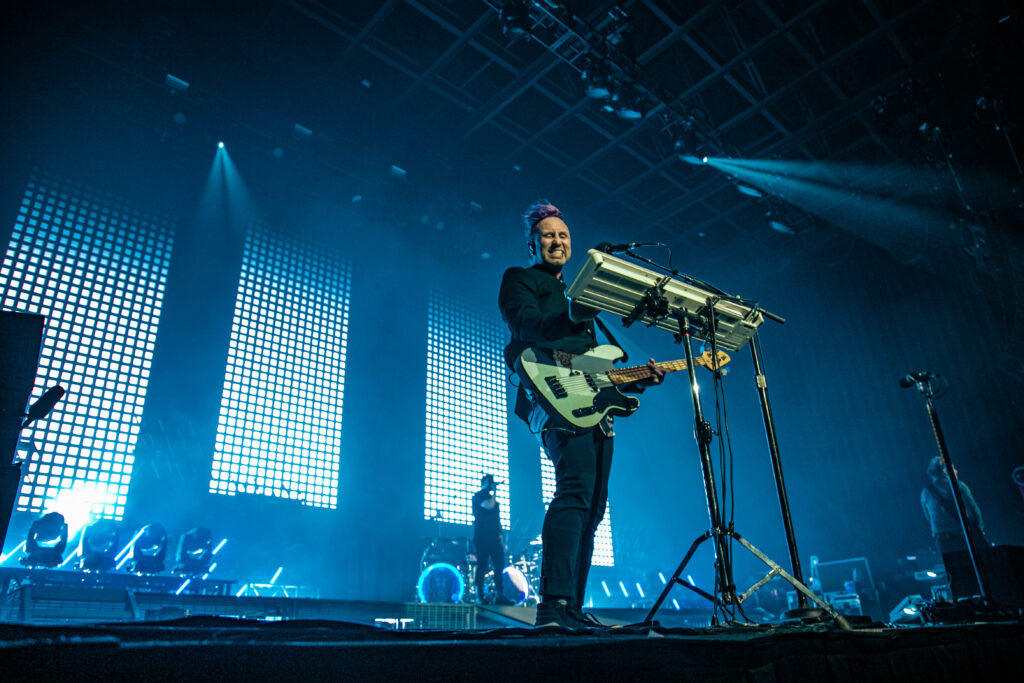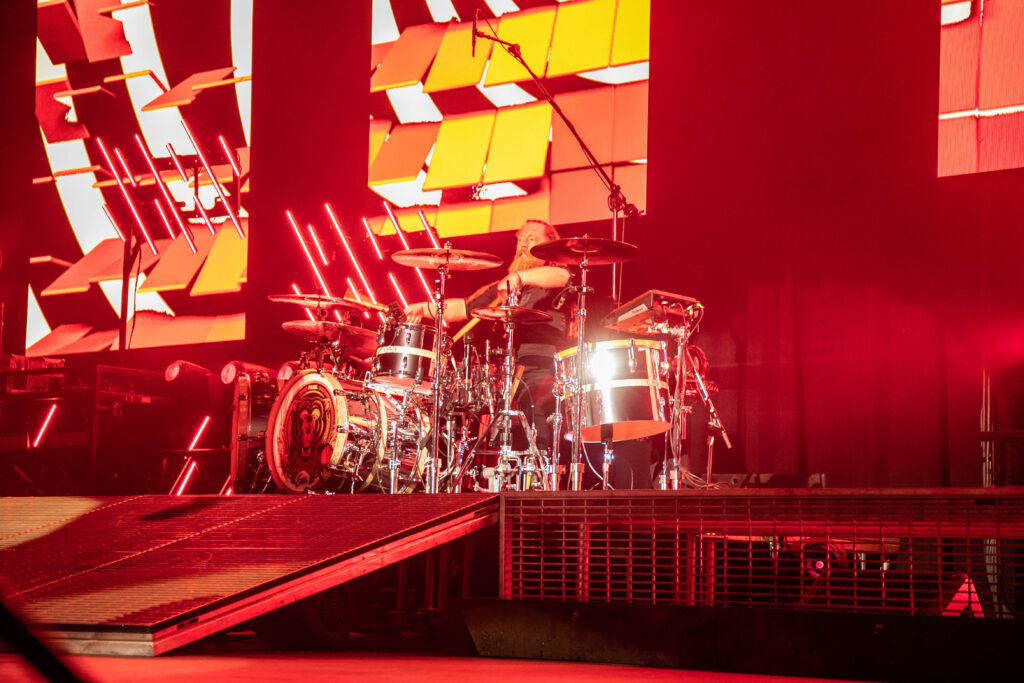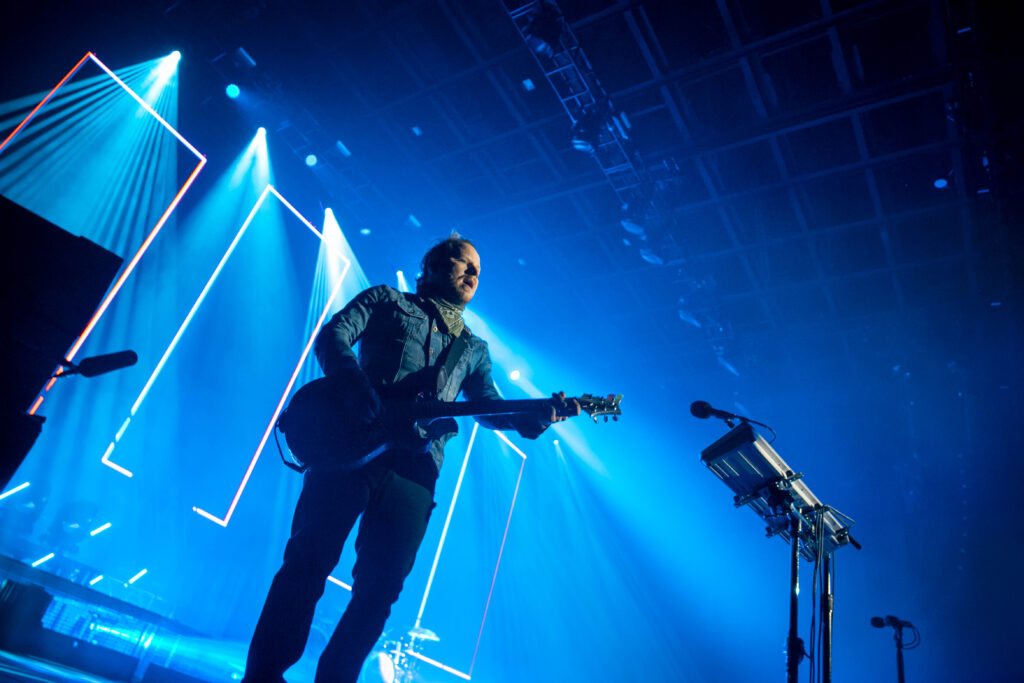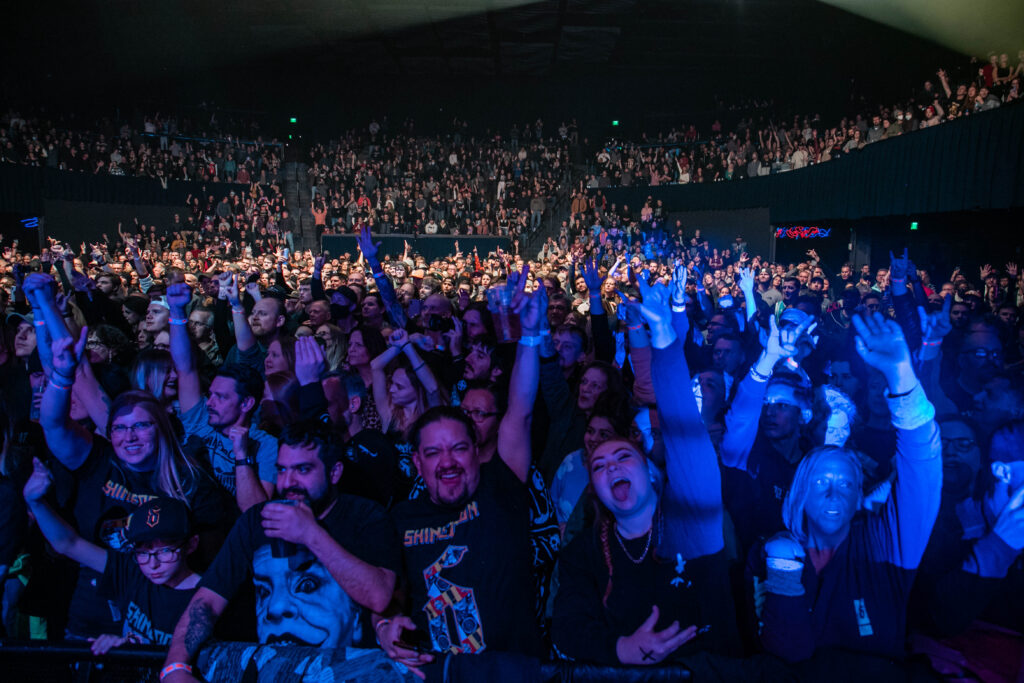 Ahead of all that 2022 has in store, fans can catch Smith & Myers (the duo comprised of frontman Brent Smith and guitarist Zach Myers) on their in-progress headlining tour this month, which will wrap with a special New Year's Eve show in Orlando on December 31st featuring special guests J.R. Moore and Zack Mack. Full routing below. For more details, please visit www.smithandmyersmusic.com. Stay up to date with all Shinedown at www.shinedown.com and Ayron Jones at www.ayronjonesmusic.com.