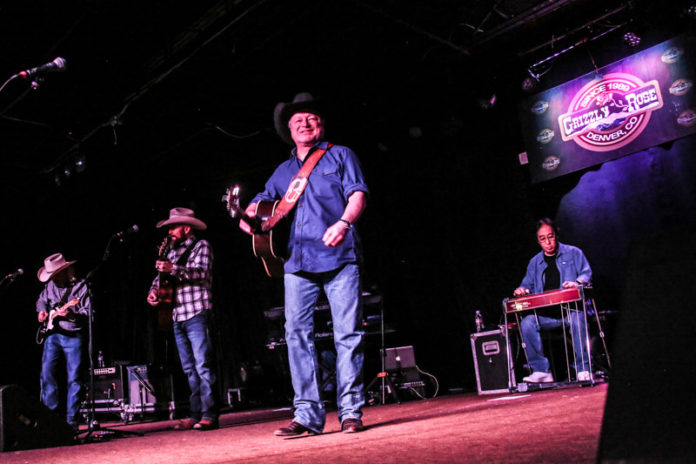 I Just Wanted You To Know that Mark Chesnutt has 14 #1 hits, 23 Top Ten singles, four platinum albums, and five gold records. Out of Beaumont, Texas, Mark Chesnutt, hit the stage at the Grizzly Rose in the Big D and don't mean Dallas, on Friday night.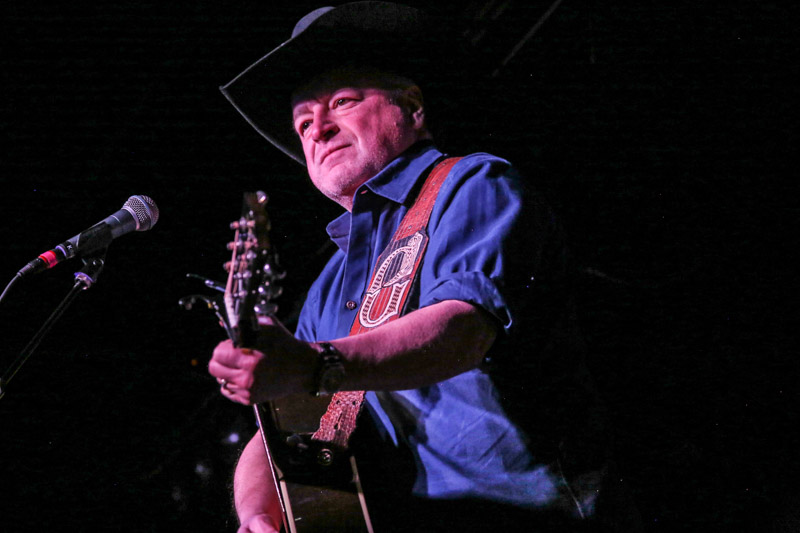 Chesnutt powered through a set of Old Country and a litany of hits with support from You-Don't-Have-To-Call-Me-Mister-Mister-The-Whole-World-Calls-Me Delany Jackson on lead guitar and tour manager duties, Cary Stone on acoustic guitar, Slim Yamaguchi on steel guitar as bandleader, Don Bradley on keys, Tim Patterson on bass, Darla Rae Perlozzi on drums, Willie Vanhook on fiddle, and Greg McGill as stage manager.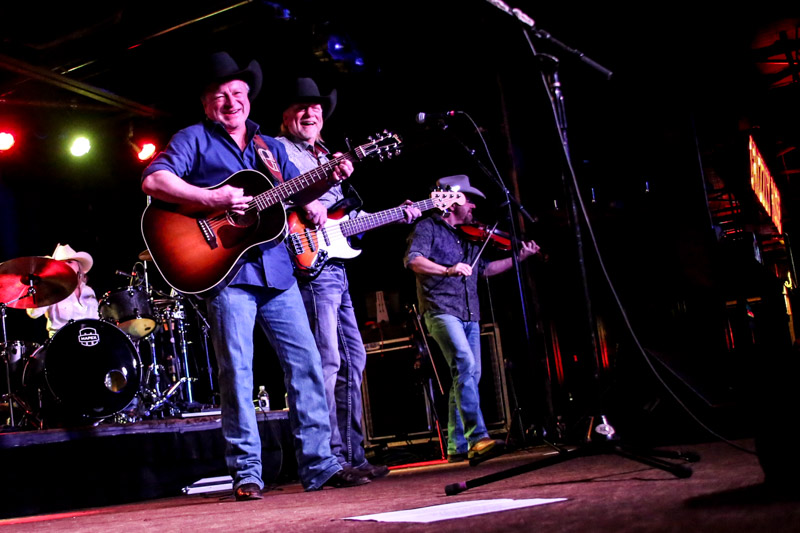 Chesnutt explained that he and the band had played 100 shows this year and that they were happy to be playing at The World Famous Grizzly Rose for their final show of the year. What a Way To Live! Adoring fans were happy to get a dose of 90's superhits such as Blame It On Texas, Rollin' With The Flow, Brother Jukebox, Old Flames Have New Names, Thank God For Believers, Your Love is a Miracle, Almost Goodbye, Too Cold at Home, and straight-shooting Bubba Shot The Jukebox, and songs from Chesnutt's release, Tradition Lives that included I've Still Got A Quarter In My Pocket, and There Won't Be Another Now. Find the full setlist in the photos below.
Check www.markchesnutt.com for more information.
Out of Nashville, Garrett Speer and his band opened the night with a solid mix 90's Country Hits, current country anthems, and his own original tunes. Speer's powerful vocals filled the venue and got the listeners primed up for a full night. Check out We Drink Beer below.