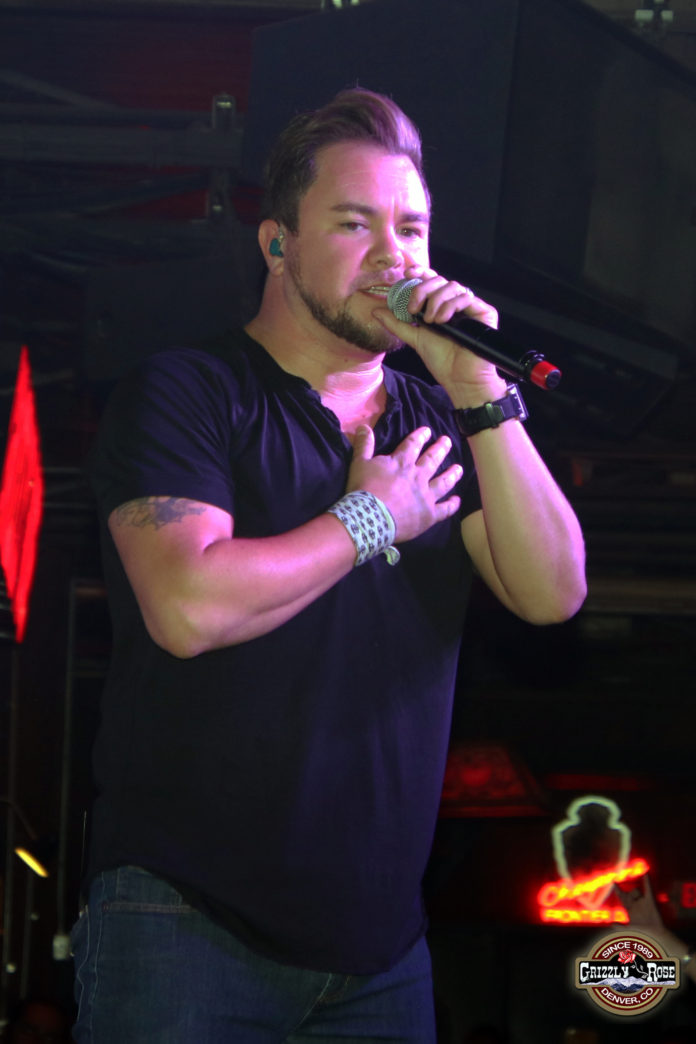 Sure it was Friday the 13th, and sure there was a Micro Harvest Full Moon, but that didn't keep the Eli Young Band (EYB) fans away! It was a full house at The Grizzly Rose, another sold out show for this band. EYB claims to be a "garage band" but they've been together almost 20 years, they have 4 number one hits and continue to sell out shows across the US, nominated for Grammy, ACM and CMT awards, not bad for a "garage band" from Texas!
Mike Eli and James Young met when they were in college in North Texas, they played a few shows around town as a duo, when they met Jon Jones and Chris Thompson they formed the Eli Young Band. In 2005 they released their first album, Level, and in 2008 "Always the Love Songs" reached number 11. They have since had four number 1 hits, "Crazy Girl", "Even if it Breaks Your Heart", "Drunk Last Night" and their most recent, "Love Ain't" and have just released a new song, "Break it In".

They came out ready to entertain their fans, opened their set with a fan favorite, "Dust" and had everyone jumping up and down with the band! They continued with "Fingerprints" off the album with the same name and a new hit "Where Were You". They added in a couple of older songs that put them on the map, "When It Rains" and "Always The Love Songs". Mike Eli introduced their recent number 1 song, "Love Ain't" talking about how the band is active with the Wounded Warrior Project, and how the video for this song is an example of real love. He joked that this is the first video the band wasn't in and that contributed to the success! The video captures the story of military vetern, Taylor Morris and the love of his life, Danielle. Taylor was injured in an explosion in Afghanistan, leaving him a quadruple amputee. Danielle dropped everything to be by his side every day as he recovered, through his physical therapy all the way to marriage. The video is very inspiring and is actual footage the couple shared with EYB, if you've not seen it, you should!
Their set list combined some of their older songs as well as the newer songs and it was fun to hear the fans singing back every word! They added in a twist, an additional verse to "Even If It Breaks Your Heart", they included "Learning To Fly" by Tom Petty! They ended their show as they started, energized and had the fans singing every word to their first number 1 hit, "Crazy Girl" and "The Middle", a song by Jimmy Eat World.
Try and catch them out on tour if you can: https://eliyoungband.com