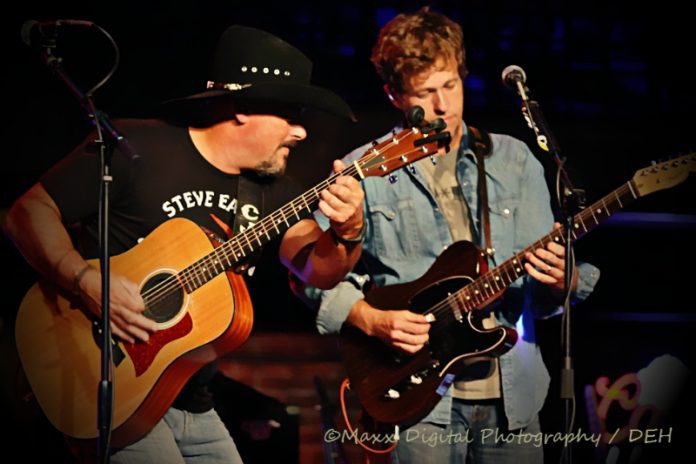 RIDER'S FORD from Oklahoma brought their Red Dirt sound to one of the oldest night clubs in Colorado Springs. Cowboy's Night Club has been around since 1986 and keeps bringing you the best in music.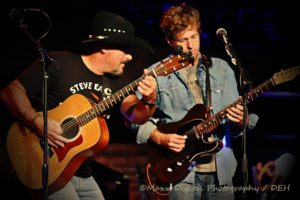 With three levels to entertain you, the first floor has a massive dance floor with the best bar staff and management to take care of you, and don't forget the Cowboy Café serving up some of the best cowboy grub. On the second floor, you will find yourself in a friendly game of pool and more bar staff, so you won't have to walk far to get a refreshing drink and on the third floor, you will find the newly conversion large stage and the mechanical Bull to take your chance on an 8-second ride.
Ryder's Ford is currently working on their new album Natural Disaster with Kensie Coppin. It is sure to be another hit for the guys in Rider's Ford and Kensie Coppin.
Riders Ford is a Red Dirt country band that honed their sound in the honkey-tonks, rodeos, fairs, and music festivals throughout the Midwest. Named for a low water crossing on the Verdigris River in northeast OK, the band is as country as their namesake implies. With their nose-to-the-grindstone work ethic and awesome live shows, the band has built a loyal following.
Comprised of singer/songwriter CJ Stayton, drummer Shawn Garrison, guitarist Clint Pope, bass player Justin Thompson, and multi-instrumentalist David Short, Riders Ford is a finely tuned musical machine. They have shared the stage with the likes of Sawyer Brown, Thompson Square, Restless Heart, Dylan Scott, Kevin Fowler, and many more.
Their first 10 track EP, the self-recorded We Rage On, produced the underground radio hit Let's Get Drunk & Rodeo. In 2014 the band recorded their first full studio album Shot in the Dark in Stillwater, OK. The album yielded their first Top 40 hit This Ain't a Song and charted two other Top 100 singles. Their debut video The Bottle was lauded as a powerful story of addiction. The band was nominated for the 2014 Texas Regional Radio Report's New Comer of the Year award.
The band is currently rumbling down the road in a classic American Eagle tour bus in support of their Decade of Mediocrity tour. Their current single Natural Disaster is climbing the charts. This powerful love song features Nashville recording artist Kensie Coppin lending her vocal talents to the duet. Contact your favorite radio or internet station and request Natural Disaster today! – credit Rider's Ford Bio.
Check out their new song : Natural Disaster