May I have your attention, please? The Attention, Attention World Tour hit Colorado on Wednesday night with a British invasion and rock exemplars.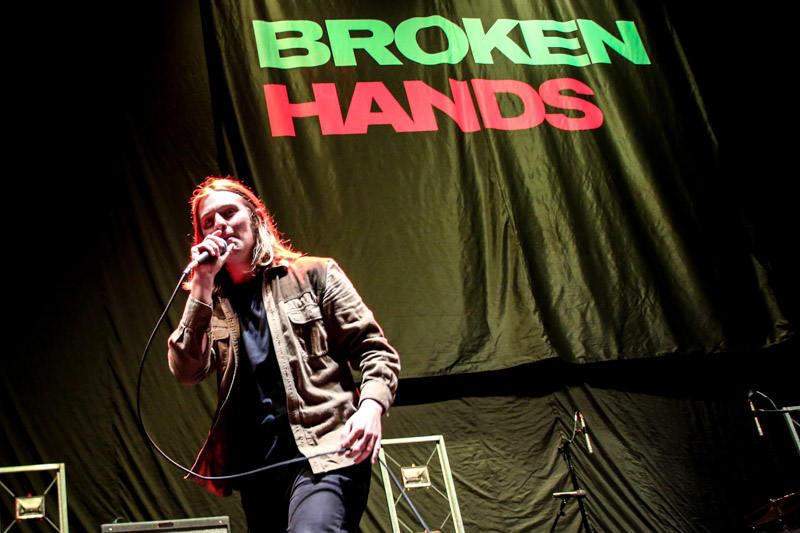 UK ambassadors Broken Hands from Canterbury, started the show on Wednesday night at 1stBank Center in Broomfield. Featuring Dale Norton on lead vocals, Jamie Darby on lead guitar, Thomas Ford on bass, Callum Norton on drums, and David Hardstone on guitar and keyboard, Broken Hands played a short set to the early arrivers.
This friendly group was eager to make new fans as they showcased their rock abilities. Promoting their next release, Split in Two which will be out August 9, songs included the title track, Split in Two, as well as, Light Up, Can You Feel It, Meteor, Friend's House, and their current single, Wrong Track. Check their website for more information by visiting brokenhandsband.com.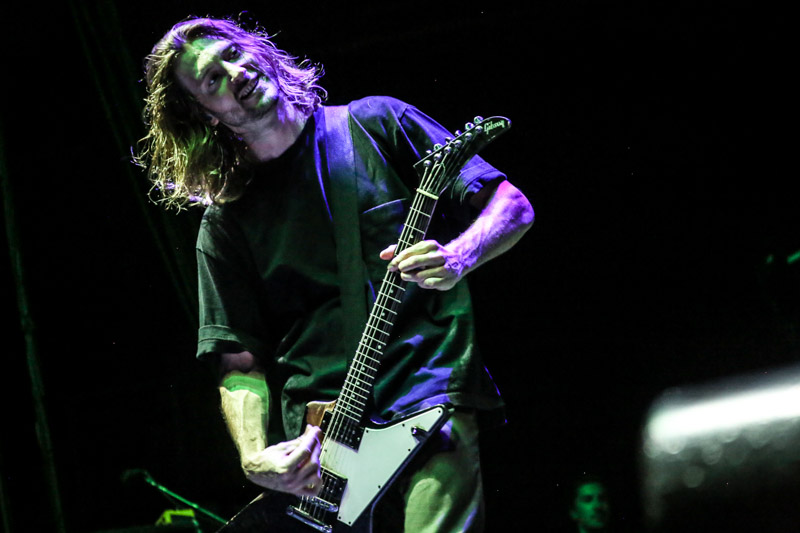 The audience began to grow as another UK band, Dinosaur Pile-Up, www.dinosaurpileup.com, took the stage. Dinosaur Pile-Up featured Matt Bigland on vocals and guitar, Michael Sheils on drums and Jim Cratchley on bass. Dinosaur Pile-Up impressed listeners with Alt-Rock/Grunge songs that included Pouring Gasoline, 11:11, My Rock N Roll, Celebrity Mansions, Round the Bend, Thrash Metal Cassette, and Back Foot. Find the set list below. Check out previous coverage here: 7/30/17 Chevelle at The Fillmore Auditorium, with Dinosaur Pile-Up and Black Map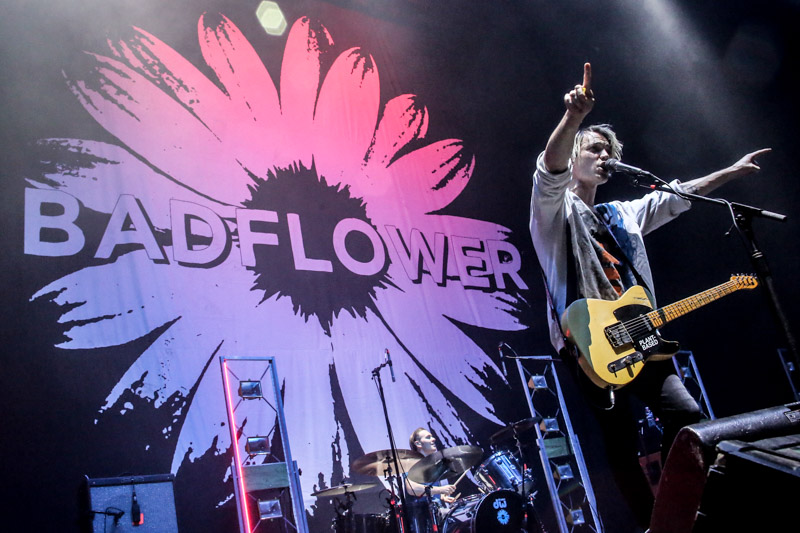 Los Angeles band Badflower continued to rock so hard that Hwy 36 continued to crumble outside of 1stBank Center. Badflower starred Josh Katz, Joey Morrow, Alex Espiritu, and Anthony Sonetti. Badflower blew the crowd away with songs such as Animal, in which lead singer Katz got up close and personal with fans in the front during crowd surfing, and their powerful song, Ghost, that ended their set. Badflower also teased the audience that they'd be back in the area for their own headlining tour in the near future. Check http://badflowermusic.com for more information.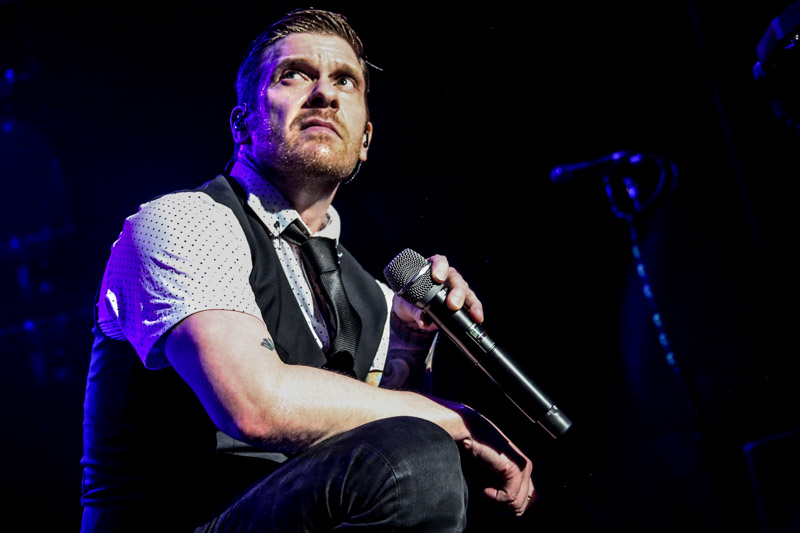 The headliner for the Attention, Attention World Tour, Shinedown, had Brent Smith on vocals, Zach Myers on guitar, Eric Bass on bass and production, and Barry Kerch on drums.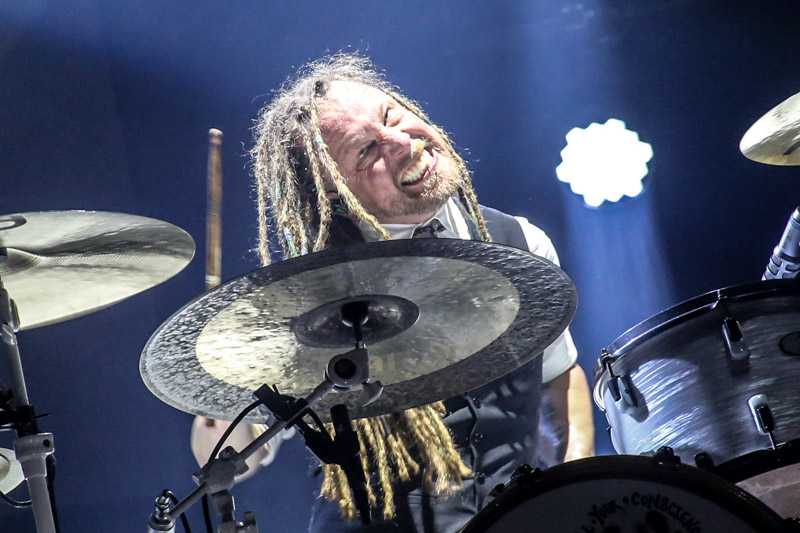 Formed in 2001, Shinedown knows how to work the audience. Smith instructed listeners on how to attend a rock concert. Smith got people jumping with a 1-2-3 count as they powered through recognizable songs Devil, Monsters, Sound of Madness, and Simple Man, among others. Smith continues to show that he needs to be recognized as a premiere front man in this age of rock music. Find the full set list below.
Read about the 2018 show; 7/31/18 Godsmack at Pepsi Center, with Shinedown and Like A Storm