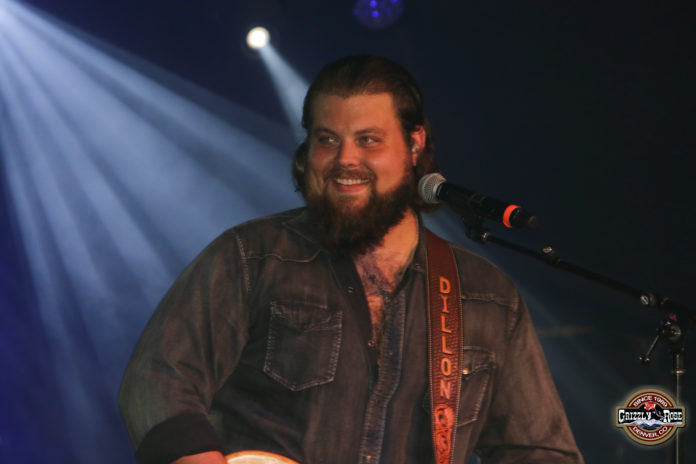 Friday night, July 12, at The Grizzly Rose fans were treated to a night of true country music! Nick Lynch Band, a Chicago based Country Band, opened the show, they had the fans on their feet and two-stepping around the dance floor! They played a mix of country covers including Dirt On My Boots, Buy Me A Boat, I Hold On and sang their original single, I Call Shotgun. Full set list below. Go to their website for more information about the band.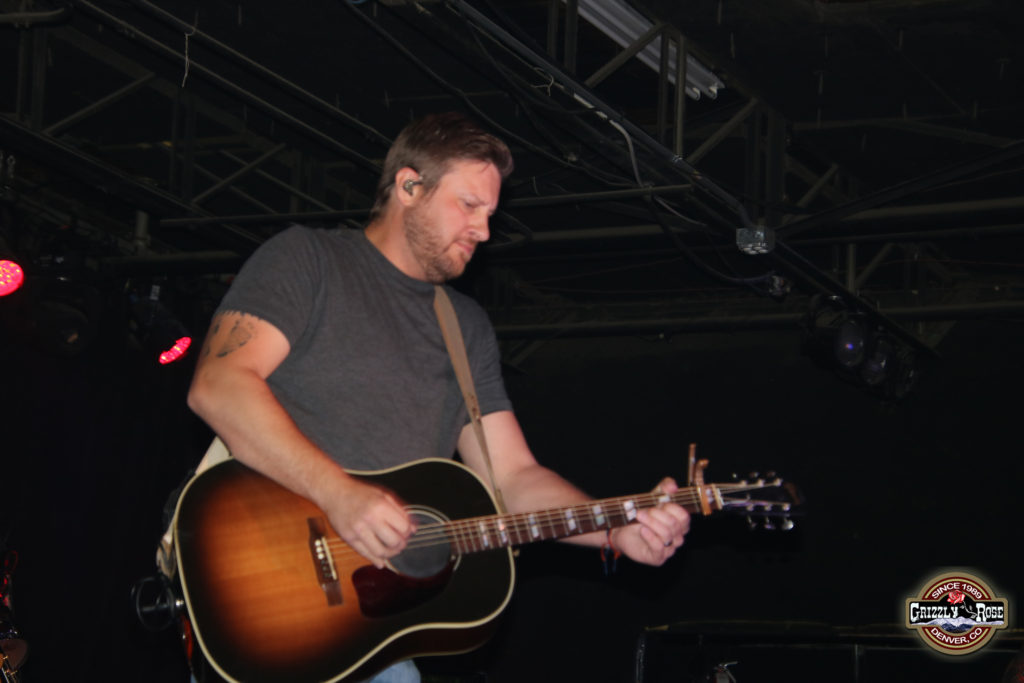 Dillon Carmichael, played at the Grizzly Rose a few months back, but this was his first time headlining. If you've not heard of this artist, do yourself a favor and go check him out! He's the real deal with a deep baritone voice and his sound is all country. His original songs were all fan favorites, including, Hard on a Hangover, Old Songs Like That, Dancing Away With My Heart, Hell On An Angel, and he included country covers, Too Cold at Home and Lukenbach Texas.
Growing up in Burgin, KY, Dillon comes from a musical background, his mom and dad both sang, his uncles are John Michael and Eddie Montgomery and by the time he was a teenager, he was writing music and performing. Check out his music on his website: https://www.dilloncarmichael.com/?link=listen#listen.
*Photos courtesy of The Grizzly Rose.