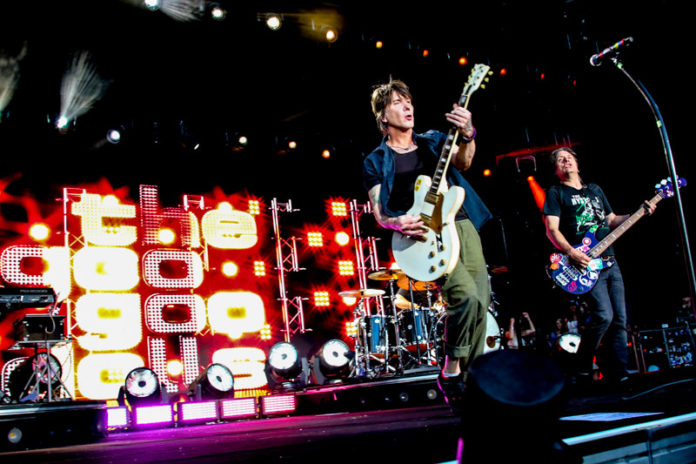 Allen Stone, Rhythm & Blues singer from Chewelah, WA, started the show at Fiddler's Green Amphitheatre in Greenwood Village, CO, on Thursday night. Stone put the hex on early-arriving concertgoers with a set of soulful tunes that included Brown Eyed Lover, Chippin' Away, Is This Love (cover), Unaware, Taste of You, and Voodoo.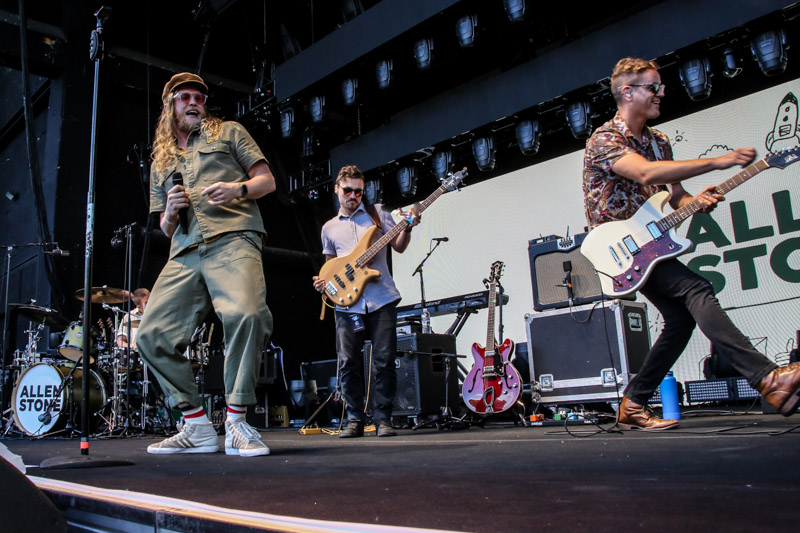 Suffice to say that Stone made new friends and fans around Colorado. For more information, check Allen Stone's website at www.allenstone.com.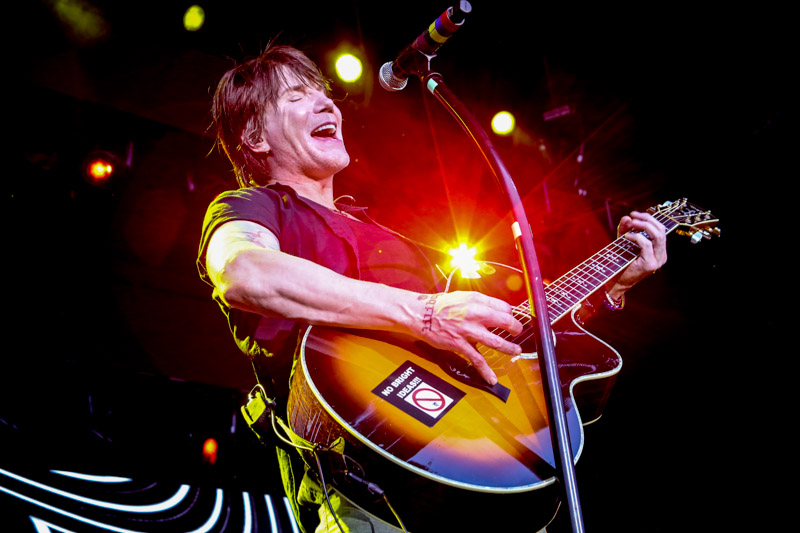 The Goo Goo Dolls shared new music, but mostly hosted a sing-a-long set of hits that started accumulating in the mid-90's. Frontman John Rzeznik played guitars and sang vocals. Shoeless Robby Takac on bass and vocals, seemed to have the most fun, running around the stage and pumping some vicious leg kicks.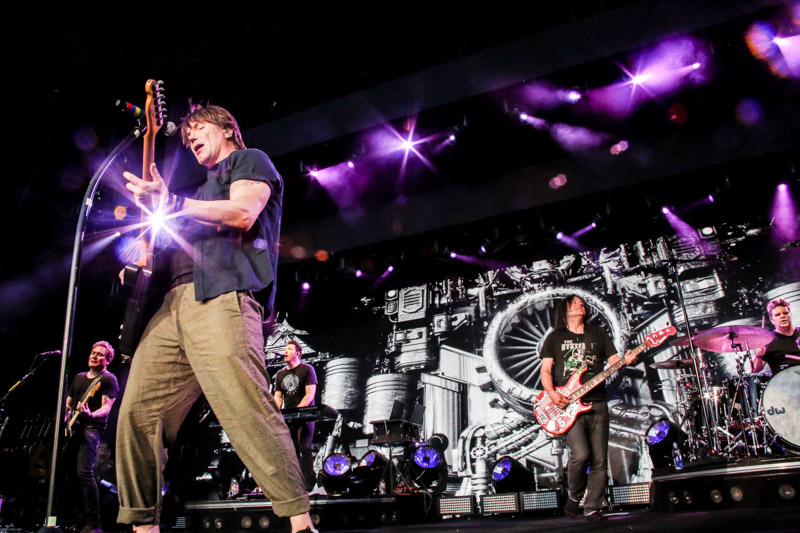 Rzeznik told the story of their first song on the radio, and that Name was written on a couch in an apartment in Buffalo. Rzeznik forgot lyrics at the end of Black Balloon, but we will let him Slide though. If you ask me what I want this year, I'll say tickets to see the Goo Goo Dolls. I also want to wish heart-felt Sympathy to those fans who couldn't make the show. Find the full set list in the photos below.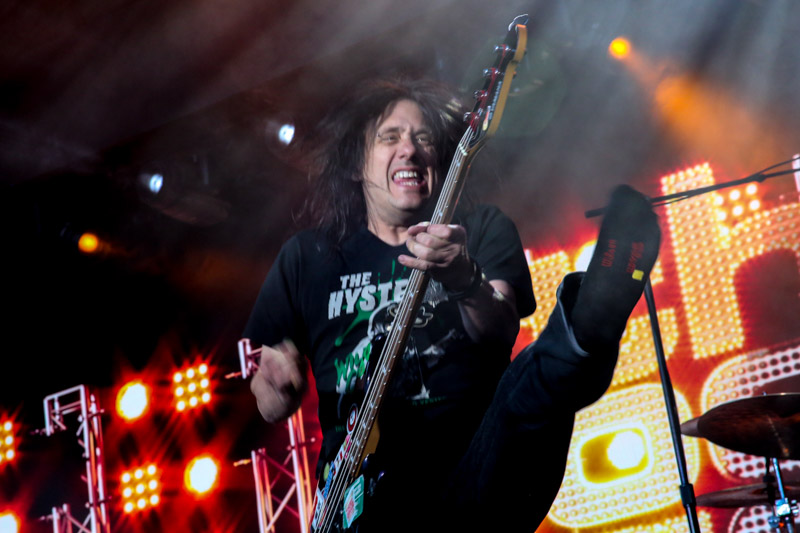 Takac featured his voice on Free of Me and Bringing on the Light. Rzeznik commented that Denver was the best smelling city in the country. Concerts have to be over early at Fiddler's Green, but if Broadway is dark tonight, it's because all the pot shops are closed. Goo Goo Dolls have 11 studio albums and one more on the way, Miracle Pill. Check out the title track:
Fore more information on the Goo Goo Dolls, check www.googoodolls.com.
Another band with great success in the 90's, Train, from San Francisco, headlined the night with Patrick Monahan leading the charge. If Monahan needed a sign that fans were there, Calling All Angels was the perfect opening song. Monahan grabbed a few cell phones for selfies and singing at one point and made a few fans' night, except for maybe the person's phone that got dropped and possible lost.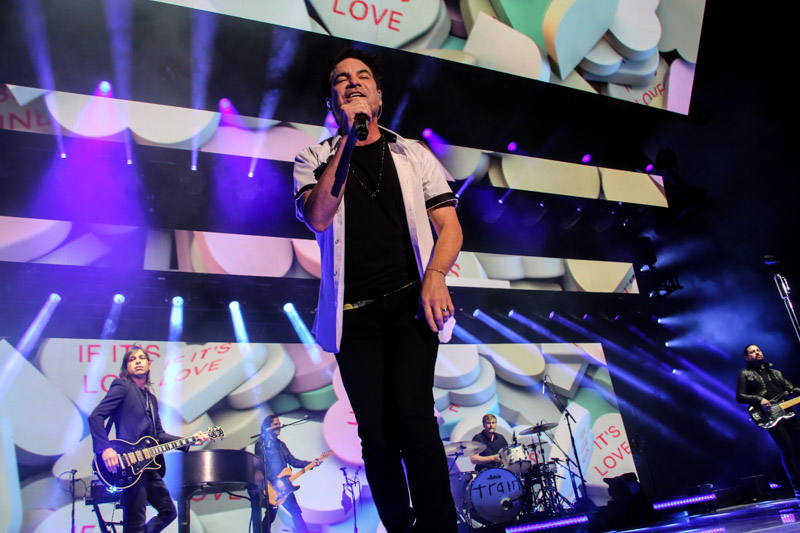 Train brought out Rzeznik to help cover Tom Petty's Free Fallin' and American Girl, which was a cool surprise. Playing Drops of Jupiter as the final song of the encore was not. Hey, hey. Good times. Check http://www.savemesanfrancisco.com for more information on Train.