STREAM: BOUGHT TO ROT IN FULL
(VIA NPR "FIRST LISTEN")
Bloodshot Records and Laura Jane Grace & the Devouring Mothers are excited to present the full album stream of its highly anticipated debut album titled Bought to Rot (pre-order). Streaming now on NPR "First Listen," Bought to Rot is a record scorched with honesty across its 14 tracks, unapologetically confessional, capturing many moments snipped from Grace's life and stitched together in song. As a complete body of work, the album stands as the most musically diverse collection of songs Grace has written to date, and is what she affectionately calls her "Scorpio" record – redolent in sex, drugs, and rock 'n' roll. Stream the album in its entirety over at NPR Music HERE.
Laura Jane Grace & the Devouring Mothers are Laura Jane Grace, Atom Willard, and Marc Jacob Hudson. Grace is a musician, author, and activist best known as the founder, lead singer, songwriter, and guitarist of the punk rock band Against Me! Willard, also of Against Me!, is a drummer who has played in iconic punk bands such as Rocket from the Crypt, Social Distortion, and The Offspring. Devouring Mothers bassist Hudson is a recordist and mixer at Rancho Recordo, a recording studio and creative space in the woods of Michigan, and the sound engineer for Against Me!
Written and recorded at a breakneck pace, Bought to Rot is finally here and ready to be consumed & dissected: to be loved, to be hated. It's an album propelled by a sense of restless, forward motion and the inherent need for Grace to continue evolving as an artist and person the only way she knows how. "I don't want to write about these same things anymore," she continues. "I need some new sources of inspiration. And I don't want to be negative. I want to write some positive, happy songs, and I wanted that to be inspired by positive, happy living, too."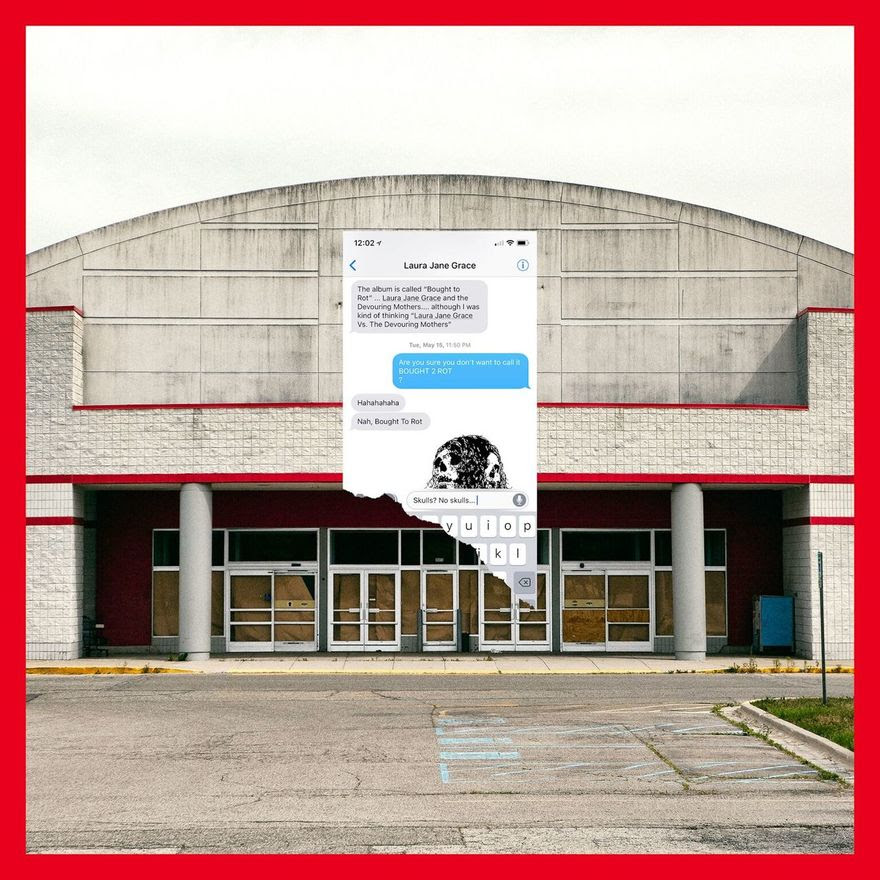 BOUGHT TO ROT IN STORES AND ONLINE VIA BLOODSHOT RECORDS
NEXT FRIDAY, NOVEMBER 9 WITH PRE-ORDER AVAILABLE NOW

In support of Bought to Rot, Laura Jane Grace & the Devouring Mothers will be performing a small run of dates beginning tomorrow, Friday, November 2. A full listing of dates can be found below and remaining tickets can be purchased HERE. 
NOVEMBER
02 – Rock Island, IL – Rock Island Brewing Company
03 – Indianapolis, IN – The Hi-Fi
04 – Lansing, MI – Mac's Bar
05 – Detroit, MI – The Shelter
08 – Chicago, IL – The Hideout (SOLD OUT)
18 – Chicago, IL – Cobra Lounge (SOLD OUT)
29 – Chicago, IL – Lincoln Hall