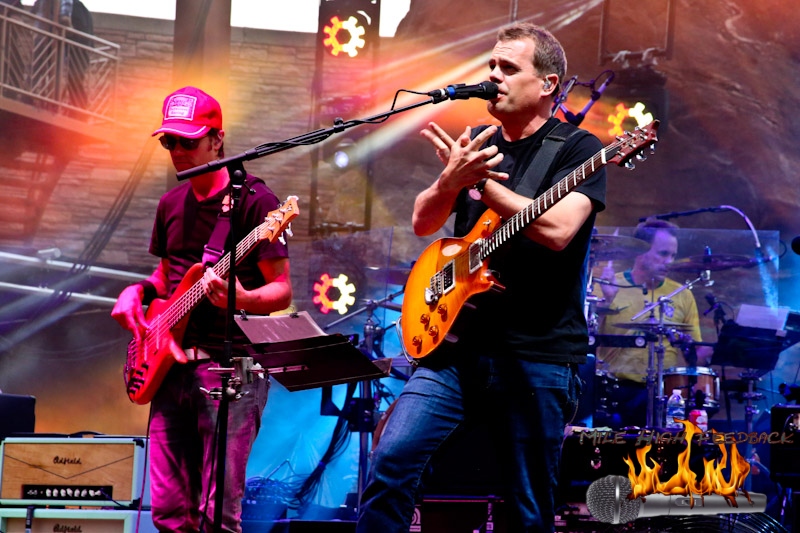 Two of the jammiest jam bands in America took to the stage on Thursday night at Red Rocks to extend the Independence Day celebrations. (And Umphrey's McGee will be there for shows on Friday and Saturday nights!)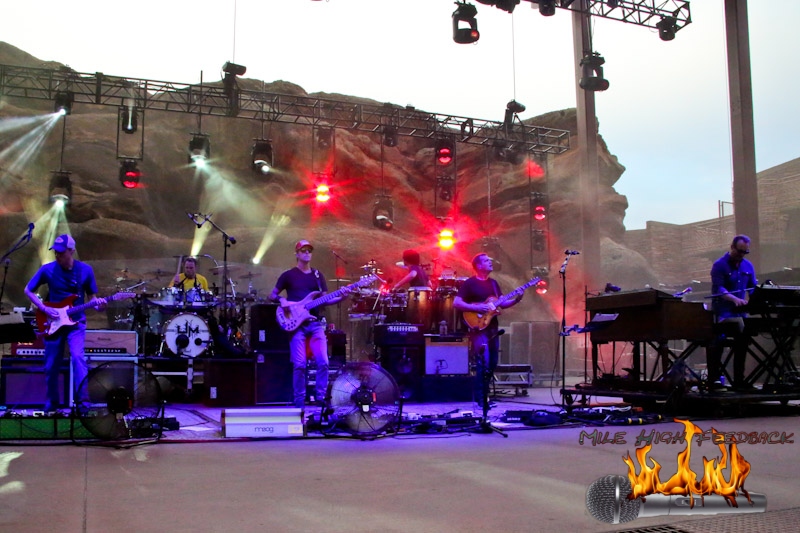 It's not the lyrics that pull you in; it's the sweet grooves and righteous beats of skillful artists that got listeners up on their feet for swaying and rocking to the cadence. Out of Chicago, Umphrey's McGee played two sets to kickoff a three night stint at the historic Red Rocks venue. Playing their Rock, Jam Band, Jazz Fusion, Funk Rock, Umphrey's McGee did not disappoint their excited fans.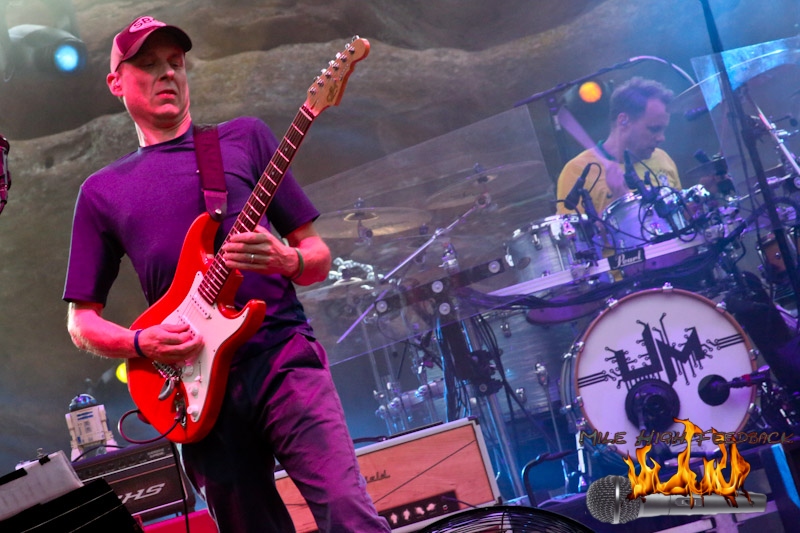 Playing songs from their rich history and from their newest release, it's you(iTunes), Umphrey's McGee had Brendan Bayliss on guitar and vocals, Jake Cinninger on guitar and vocals, Joel Cummins on keyboards and vocals, Andy Farag on percussion, Kris Myers on drums and vocals, and Ryan Stasik on bass. Check www.umphreys.com for more information.
See more pics on the slideshow.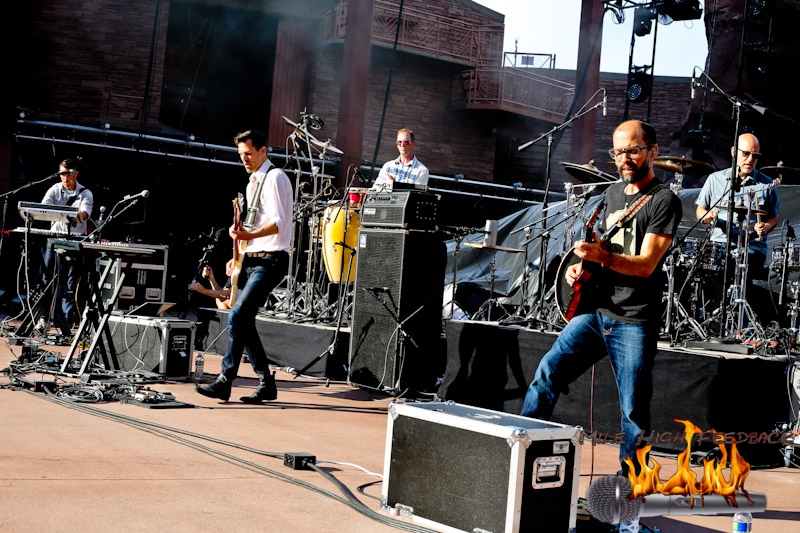 Dodging rain drops as the concertgoers found their seats, or rather, individual dance floors, impassioned followers were happily surprised as the sun beamed down as Lotus took the stage to open the night. Hailing from Indiana, Lotus embraced the sunshine as they powered their Rock, Electronic, Post-Rock, Jam Band, Electro sounds.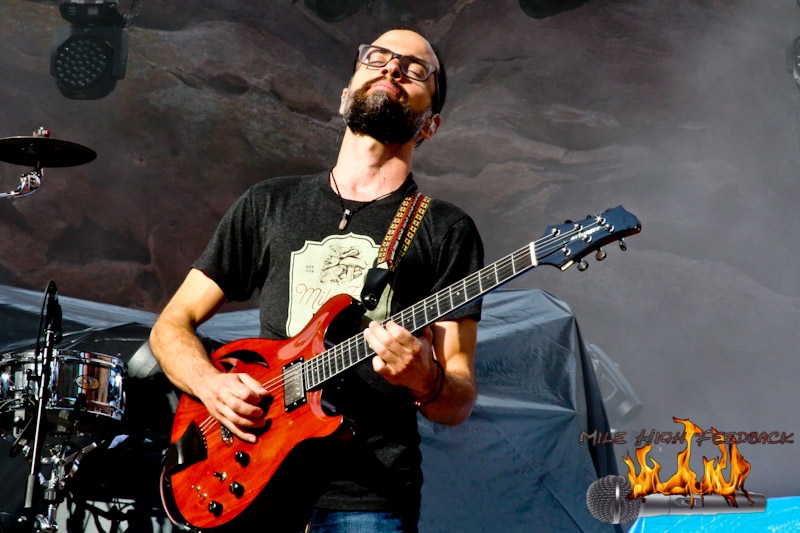 Lotus featured Mike Greenfield on drums, Jesse Miller on bass and sampler, Luke Miller on guitar and keys, Chuck Morris on percussion, and Mike Rempel on guitar. Follow Lotus at www.lotusvibes.com. See more pics on the slideshow.
The Record Company and Papadosio will be opening for Umphrey's McGee for the next two night at Red Rocks.
Read more about Umphrey's McGee here.