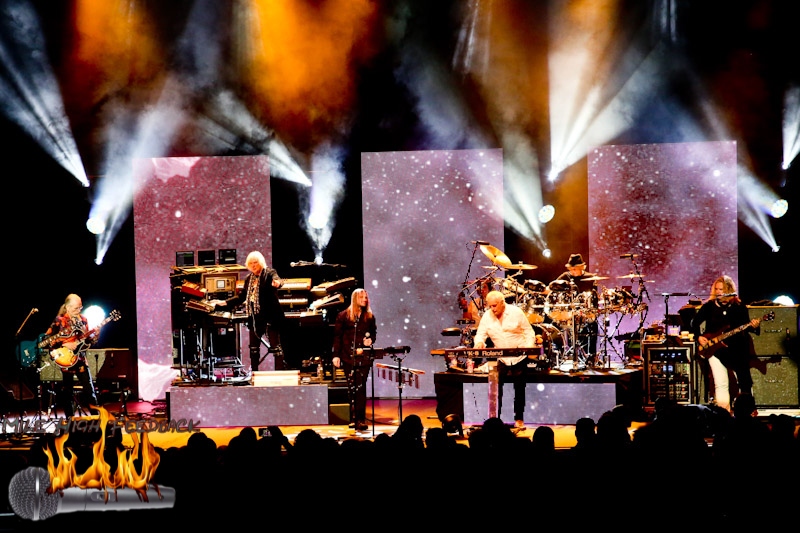 Iconic English band YES celebrated their 50 year history in Denver on Monday night, playing to adoring fans that have intermingled their life memories with Yes music. From the formation of YES in 1968 to the induction in to the Rock and Roll Hall of Fame in 2017, YES has been the progressive rock standard with many revisions with their sounds and many different members.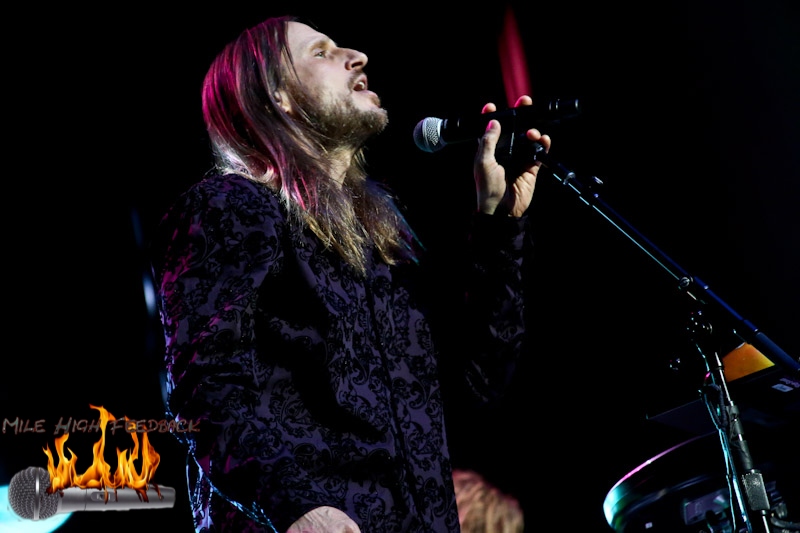 Fans waiting in line to get t-shirts and other merch caused a temporary back-up at the entrance as concert goers streamed in. Find your Fan Pic in the slideshow.  As people inside the historical venue found their seats carrying their theater snacks, a security team was talking through the night. One of the guys indicated that it should be a pretty manageable crowd as he jokingly said that he'd seen most of the audience at Woodstock. It's been said that memories are linked to sounds and smells. Well, this night was full of the strong scent of popcorn and Ben-Gay.
On stage, Yes had singer Jon Davison, guitarist Steve Howe, drummer Jay Schellen, keyboardist Geoff Downes and bassist Billy Sherwood as they gave listeners a lesson in Yes music as they started the first set with Close To The Edge and went right into Nine Voices. Find the full set list in the slideshow.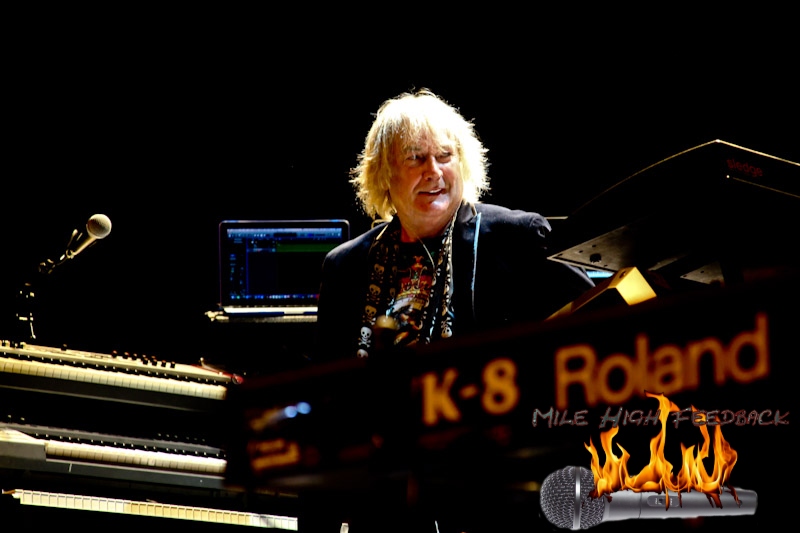 Read our Q&A with Geoff Downes here. 
The instrumental sections showed that these musicians deserve all the top credit for their skills. They finished up the first set with Sweet Dreams and Heart Of The Sunrise, also thanking former members for giving direction to this ever-changing band from London, England.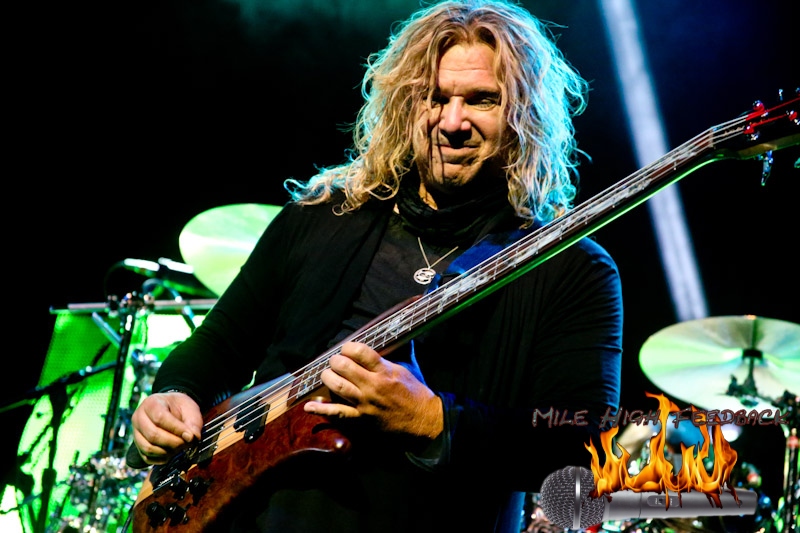 It was during the first song of the second set, Perpetual Change, where Yes seemed to really hit their groove with the sounds, the lights, the music, the energy of the crowd. Listeners sat nicely in their theater seating and gave up seat-dancing for fist pumps in the air as well as peace signs and rocker horns.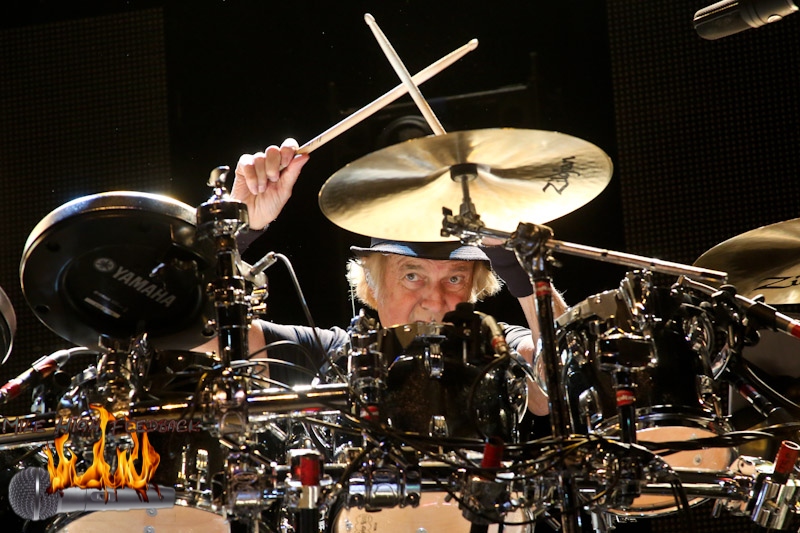 A band with such an enduring history is bound to have personnel changes over the years. YES brought out Alan White for the final song of the second set, Awaken, and then had Tony Kaye come out for the encore.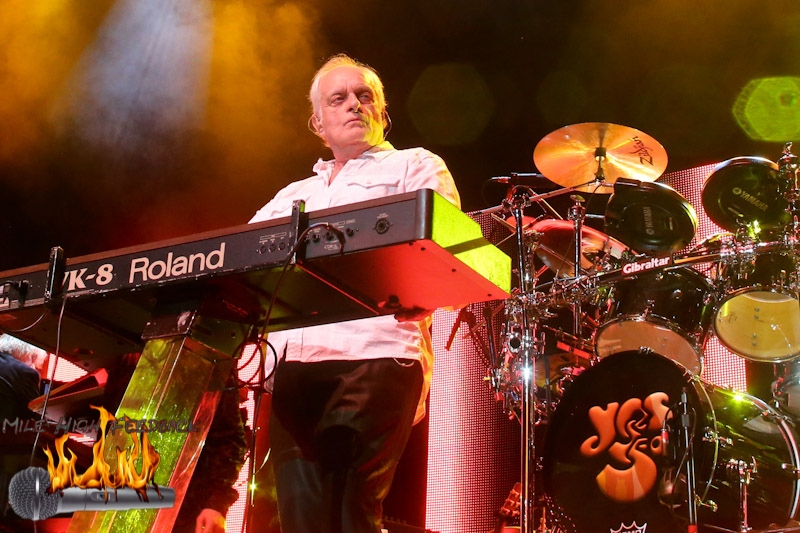 Fifty years is a long time for a band to be together and even though the musicians have changed, the songs and music remain and fans are still hungry enough to get out on Monday night. The band seemed to appreciate the fans just as much as the fans appreciated the band. Thanks for a cool night in Denver! For more information on Yes, check www.yesworld.com.