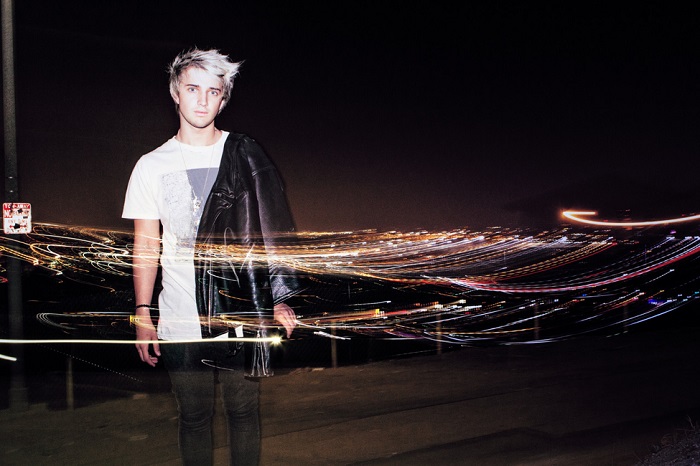 "We don't know about you, but Dalton Rapattoni was one of our favorite ever artists over the course of American Idol's 15 seasons." Just Jared Jr. 
Alternative Pop, singer-songwriter, Dalton Rapattoni announces his debut album, Nobody's Home, to be released on September 22nd.
 Today Dalton has unveiled his brand new single, "Signs." CLICK HERE to listen.
Dalton says, "When I wrote the song, I was in a weird spot in a relationship where I didn't know where she and I stood, and to me it's just about wanting her to show me what to do I suppose."
Nobody's Home will be available for pre-sale everywhere tomorrow, Friday, July 14th. Fans desiring something special should check out his Pledge Music Campaign HERE to get access to limited and exclusive offers ranging from a signed CD to Dalton taking over your Instagram to even a private show from Dalton himself.
Dalton is most recently known for being one of the Top 3 finalists on the 15th and final season of the Fox Television hit show, American Idol. Dalton began performing at the age of 12 when he formed his first band Fly Away Hero. At 14, he was contacted by a casting director that discovered his band through YouTube and asked him to audition for a new act called IM5. The principles were Simon Fuller, Perez Hilton and Jaime King. From over 30,000 nationwide auditions, Dalton was chosen for the group. Over the next 4 years, Dalton worked with many well-known producers, songwriters and choreographers, including Toby Gad, Harmony Samuels, Rock Mafia, Nappytabs, and Meghan Trainor.
At 18, Dalton reunited with his childhood band Fly Away Hero, who landed themselves at #17 on the Billboard Heatseekers chart after releasing a new EP titled Lost and Found that debuted at #22 on the Alternative chart and included their song "Hercules", written by Dalton, which remains the #1 selling song on the EP.
Now, at age 21, Dalton is ready to release his own music and show his fans who he is as a musician. Songwriting is very introspective for Dalton. His way of looking at the world has been shaped by experience that his belies his age.  International TV exposure and charting multiple times with multiple bands before he was even legally an adult has given him a unique perspective on life's events. Listeners will see and hear that on his markedly personal debut album, Nobody's Home .
In support of the new album, Dalton will be doing a US tour starting July 22 and heading all around the U.S. See tour dates below.
Dalton's Tour Dates 
July 22 – Cambridge, MA – Sonia
July 23 – Hamden, CT – The Space
July 26 – Stanhope, NJ – The Stanhope House
July 27 – New York, NY – The Studio at Webster Hall
July 29 – Philadelphia, PA – Voltage Lounge
July 30 – Vienna, VA – Jammin Java
July 31 – Richmond, VA – Canal Club
August 1 – Atlanta, GA – Purgatory @ The Masquerade
August 3 – Nashville, TN – Rocketown
August 5 – Dallas, TX – Prophet Bar
August 11 – San Diego, CA – Voodoo Room @ House of Blues
August 12 – Anaheim, CA – The Parish @ House of Blues
August 13 – Los Angeles, CA – The Mint
August 23 – Berwyn, IL – The Wire
August 24 –Indianapolis, IN – The Emerson Theater
August 25 – Akron, OH – Musica
August 26 – Columbus, OH – Rumba Café
August 27 – Easton, PA – One Centre Square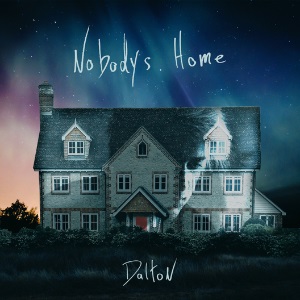 Nobody's Home Tracklisting
1. Signs
2. Heaven
3. Back From The Moon
4. The Way You Do
5. Somewhere In America
6. Turn To Stone
7. Being Young
8. Growing Older
9. Trust Nobody
10. Stay Up With Me
11. Heaven (acoustic)
12. The Way You Do (acoustic)
13. Signs (acoustic)
14. Back From The Moon (acoustic)