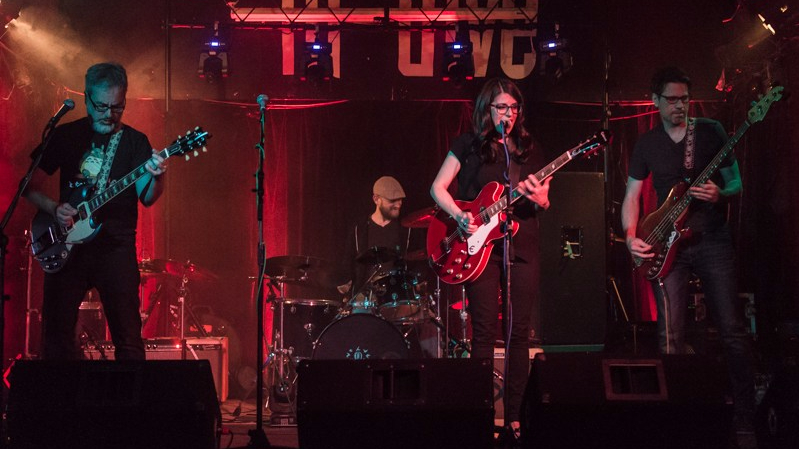 Automatic Iris announces digital single for Underground Music Showcase, "Mortifying", available for streaming and download NOW!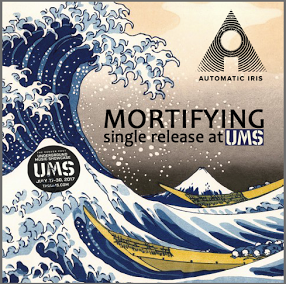 Automatic Iris is thrilled to be back at Underground Music Showcase in 2017, and is releasing the single, Mortifying, for the event. Amidst the hustle and bustle of a UMS some years ago, Automatic Iris songwriter, Amanda Gonulsen, had a memorable conversation at Famous Pizza. Mortifying was written about this UMS experience. It's only fitting that the band release the single for their upcoming UMS performance. The song was recorded at The Keep with Nick Sullivan. The FCC-compliant single Mortifying is available at: https://soundcloud.com/automatic-iris/mortifying/s-TDmp3. Automatic Iris released their debut EP, Escape Routes, in May 2016 and is currently recording their second EP.
[youtube https://www.youtube.com/watch?v=T-H9wnLgP5U&w=560&h=315]
Check out our interview with Automatic Iris earlier this year HERE!
See our coverage of Automatic Iris with Sir and Avifauna HERE!
A soundtrack for the nights you're too proud to give in to your regrets, Automatic Iris is an American rock band from Denver, Colorado. The band's original pop songs, drawing from indie rock, folk, new wave and alt-country, incorporate sweet harmonies, filthy distortion and occasional garage-rock freak outs. Each Automatic Iris performance includes tales of smart people making poor decisions, songs of heartbreak, geography and always… always… Science Minute with Courtney, a series of strange but true scientific facts from our resident neuroscientist.
Songwriters Amanda Gonulsen and Michael Saul met in folk music school before going electric and subsequently getting expelled for distortion pedal abuse. In 2013 Amanda and Michael joined forces with multi-instrumentalist, songwriter and New Wave scholar Glenn Hermanson to form Automatic Iris. The full band features vocalist and multi-instrumentalist Courtney Wilson (formerly of The Belle Jar, The Far Stairs), and drummer Ryan Elwood (Natalie Walker, Voodoo Kings, Wonderlic).
The band is available for performances, requests for information and interviews.
Email: automaticirismusic@gmail.com
Website: www.automaticiris.com
Soundcloud: https://automaticiris.bandcamp.com/track/mortifying-2
Facebook: www.facebook.com/automaticiris
Instagram: @Automaticiris
Twitter: @automaticirises