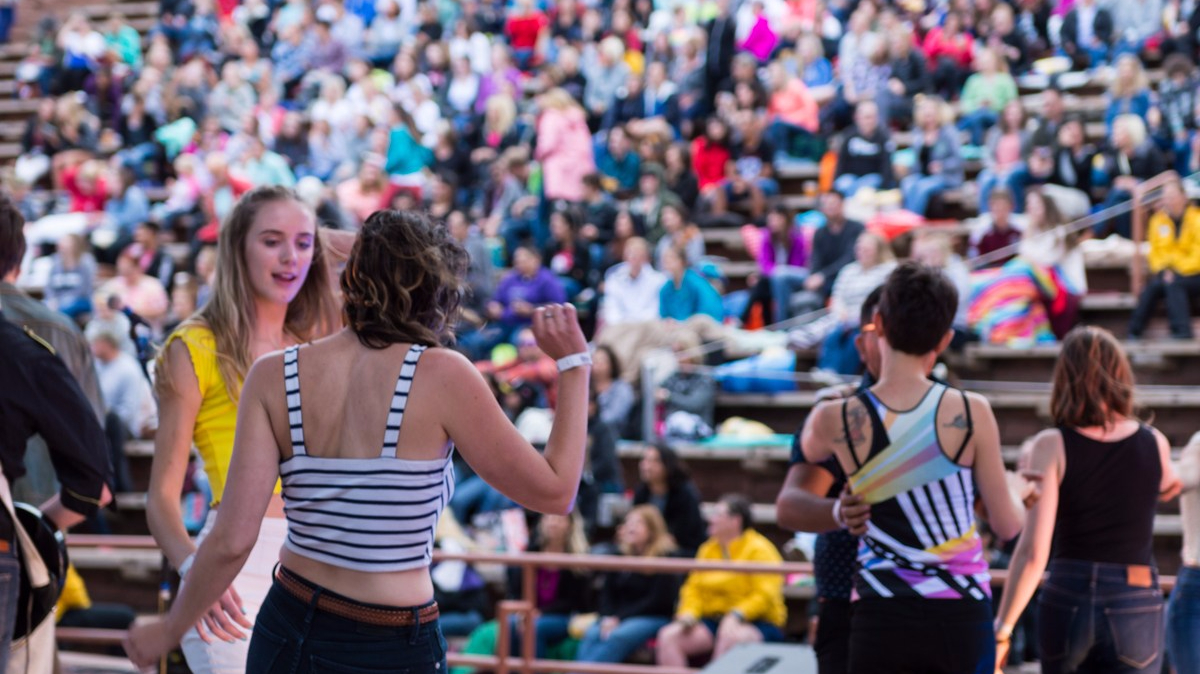 The third installment in 2017's Film on The Rocks was a swooning success with Dirty Dancing, Natalie Tate, and LOLO.
By Veronica Lee
Seeing a concert before Film on The Rocks is a Colorado must, just ask any local. Last night, an excited and vocal audience swirled about the sold-out 9,500 seat amphitheater, for Dirty Dancing with musical guests Natalie Tate and LOLO.
Songbird Natalie Tate, featured Spotlight Artist of Mile High Feedback, opened the evening with a beautifully soaring set of original songs, even invited friends to join onstage to lead the crowd through a dance of inclusivity and community to her hit track, True North. Getting the audience warmed up, Tate and band played a couple favorites from the film Dirty Dancing itself and had theater up dancing and singing along.
LOLO followed up as the emotive and energetic artist took stage as a trio and was met with fans singing along to her single, Shine, which is currently featured on The Bachelor. Echoes of her strong vocal chops bounced amongst the Rocks in Morrison and this evening she sang away the rain clouds and welcomed in the spring mountain sunshine.
Denver Film Society is in its 18th Season of featuring nights like these, with 6 more Film on The Rocks nights to come this summer. Check their website HERE for upcoming dates and films.
More photos to come soon!