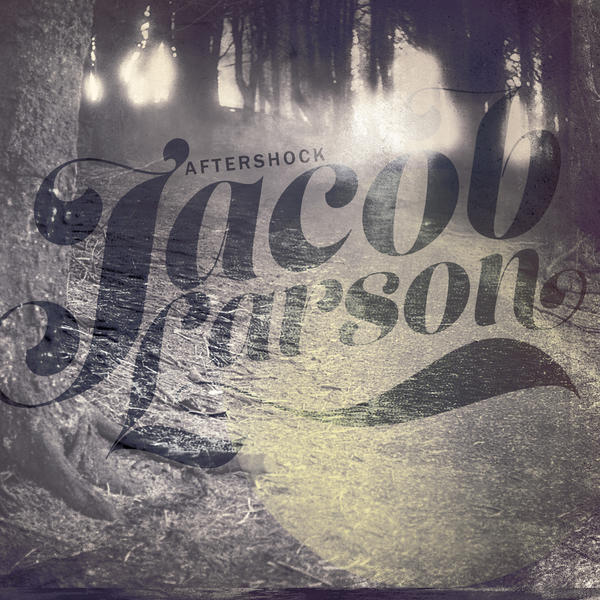 Jacob Larson is the stepping outside his role of front man of The Jacob Larson Band, a funk and soul cover band, and is embarking on a new adventure. Larson has been collaborating with fellow musician, Cory Baker, to create his debut EP Aftershock. The album is hitting the public on Saturday, April 22 with a release party to be held at The Field House.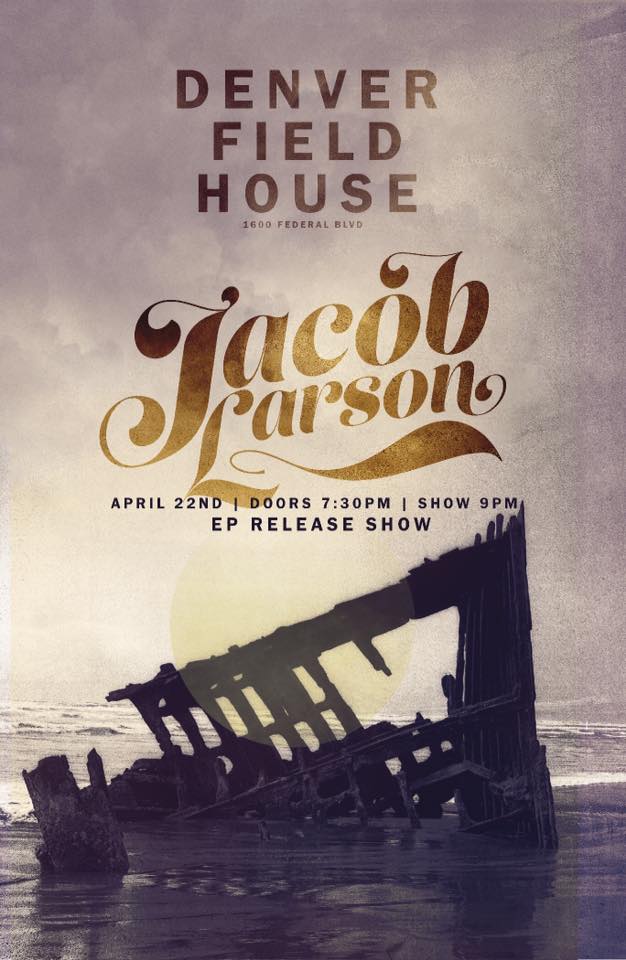 Freshman year of college can be enough to fill one's plate; classes, papers, midterms, finals… why not add writing and recording an EP of brand new and original music to the list of to do? Jacob Larson sure thinks that's not too much to handle, and so we enter into his world this week. Larson grew up with music, having played the French horn for 8 years and attending camps as a teenager with the focus on band production and music writing, he developed a love of performing. About 5 years ago, Larson stepped up his performance chops and has fronted The Jacob Larson Band. As a funky soul ensemble, it combined his inspirations and influences of such greats as Stevie Wonder, Al Greene and Sam Cooke and proved Larson's ability to entertain the masses.
However, he was interested in breaking in to the world of songwriting and trying his hand at experimenting with original pieces of funk. "It took 2 years to write 4 songs, and I think that's because in those 2 years I really evolved as a performer and a musician," Larson explains. "The songs would get revamped or changed, or even most of the lyrics are rewritten from the originals because I came up with better ones as I learned more as a songwriter." With the help and guidance of his drummer, Cory Baker, he was given some of the tools and opportunities to explore the world of composition. "Most of this EP was Cory bringing me different tracks that he had made and then me writing to those tracks, or us brainstorming a whole new idea." Larson ditched the french horn for a more song writing friendly instrument, the keyboard, where he would hash out chords and parts.
The instrumentation was recorded over the summer of 2016 and, after a brief break for Larson to begin classes, they tracked the vocals in September. "It was definitely outside of my comfort zone but being mentored by Cory really made it fun. Discovering all these new things, mostly it was fun." Of course, there were times of stress and uncertainty but with this first record under his belt, Larson is confident in his new role as songwriter. "Now that I've done it once, now I feel like I'll be able to produce material quicker."
Currently, Larson is attending CU Denver and focusing on a degree in Vocal Performance. However, behind the mic may not be the only area that Larson is interested in developing his skills. "I'd love to be able to perform full time out of college but I want to have a music business degree to see where that could take me." Exploring different avenues within the entertainment industry is still an option Larson remains open to. He also recognizes that even just having the knowledge of the business side of the music industry can only help him be successful as an artist later. Wisdom and soul at such an early stage in life, his potential for success is matched by his sheer talent as an artist.
Larson isn't looking to stray away from the covers and strictly focus on his own material just yet. "I would like to start building my original project and kind of combining those two things. Whether it's incorporating my originals into my cover project or kind of building off what I've achieved through the cover project." And performing that kind of show is exactly what he plans on doing at his CD release party on Saturday, he is eager to get the new music to his fans. "This music has never been played live for anybody," he tells, "This Saturday will be the first time." The anticipation and buzz is well underway with 75 presale tickets already accounted for and an expected 50 more before Saturday. "There's definitely some nerves but I think it's mostly just excitement to be able to finally perform original music of mine." He plans on opening the show with a couple of the new tracks before seamlessly sliding into some already well known favorites.
An anxious excitement exudes from Larson as he shares what this week has in store; rehearsals with the band and a return of his co-writer and drummer Cory, who will be flying in from Baltimore. They have been working diligently, long distance, to perfect the forms and arrangements of each song. Larson is excited to showcase each original piece, but is mostly looking forward to debuting the title track, Aftershock, and he shares why. "I love the lyrics in that song and I love what it's turned out to be. I really like the story around it and it wound up being the title track for the entire project"
Interestingly enough, the version of the song on the album is not exactly what it had originally began as. Larson shares the story of how the song was, quite literally, lost and rediscovered into being its best version yet. "Cory was flying home from a tour he was on the day before we had to go into the studio. He brought his computer with him and it went through airport security, something happened and totally crashed his whole computer, with all the tracks and everything. This was a day or two before we had to go into the studio, and he completely lost Aftershock. We had to completely rewrite all the instruments for Aftershock and what came out of that was really amazing!"
With a few shows planned for summer, Larson is currently forming a solidified band to play originals as well as covers and loves being right here in Denver. "I really think the Colorado music industry is over looked sometimes. There are a lot of amazing artists I've met through school as well as just being in the industry here for a few years now. I think there's a lot to build on and there's a lot to do in Denver so I want to stay here."
Also on the list of performers for the release part is Sarah Snead, who will be opening, "She's a really amazing vocalist and singer/songwriter," Larson shares. Jacob Larson will headline the night with his band and then Coco Brown, a backup singer for Hazel Miller, will close it out.
Funk, Larson classifies his sound as funk with elements of Pop, R&B, and soul and he is ready to put on a great show and introduce the album Aftershock to the world. Be sure to check out this funky event on Saturday night at The Field House and grab your copy of Aftershock, being sold that night and on his website.
Get your tickets HERE!