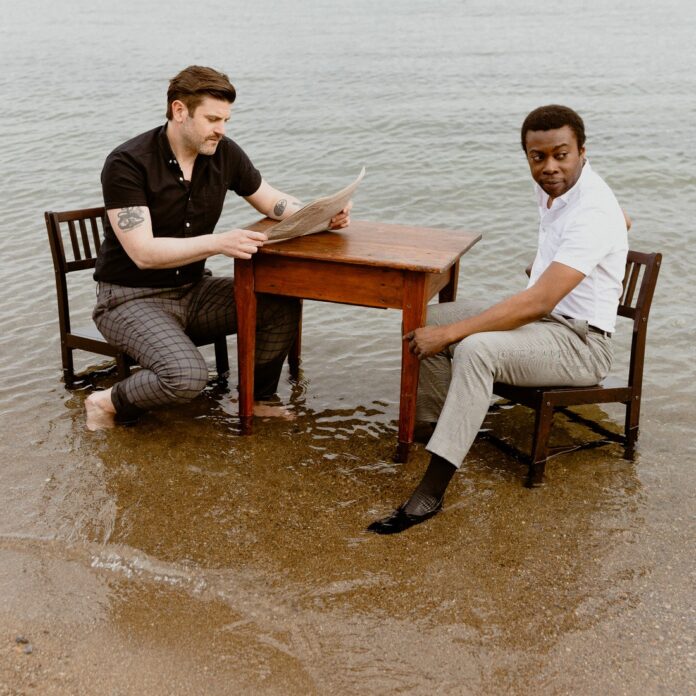 Toronto's post-punk, world-beat duo Bedouin Soundclash has announced spring U.S. tour dates supporting The Interrupters, kicking off with two PNW shows in Portland (April 20) and Seattle (April 21), before resuming May 13 in Asbury Park, NJ through June 3 in Anaheim, CA [all dates below]. Bedouin Soundclash released their acclaimed new album, We Will Meet In A Hurricane, this past October via Dine Alone Records, featuring the single "Walk Through Fire" feat. Aimee of The Interrupters.
Co-produced by Jay Malinowski and Colin Stewart (The New Pornographers, Destroyer, Dan Mangan, Black Mountain), the buoyant and soulful tracks on We Will Meet In A Hurricane find the beloved duo digging back into their musical roots, steeped in the border-bending sounds the JUNO award winning and platinum selling band is known for.
Discussing the album, Malinowski noted, "One day someone tells you, 'you know, you've got a lot of stuff you don't need here…' and as they look around your apartment they say, 'do you still want to live here in this place?' You pause and think about it. No, you haven't wanted to live here for a long time. You wouldn't have listened to anyone else, but you listen to this person. So you put the place up for sale and you swim up to the sky in the calm of a hurricane's eye."
Discussing "Walk Through Fire," Malinowski added, "When we finished this song, we knew that Aimee from The Interrupters would take it to another level. We love her voice so much. It's strong and fragile at the same time. We first met them on their California tour after we had been away for a long time. Their band has an inspiring energy. The song is about not worrying about the knocks, the fires, the destruction that can happen in our lives, and that we can walk through it if we don't lose track of each other. It's a reflection of the longtime bond Eon and I have. Sometimes I don't think we understand it. We can say a lot to each other without saying much."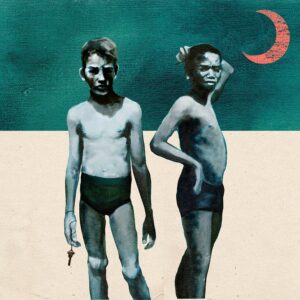 In the spring of 2021, Eon Sinclair booked an open-ended trip to join Malinowski at his new home on Vancouver Island with the hope of reigniting their once-prolific creative spark. "We didn't really have a set agenda," notes Sinclair. "We'd been sending a few ideas back-and-forth between Toronto and Victoria early in the pandemic, and it was a welcome outlet considering everything that was going on. So even though I wasn't really sure of what I wanted to do next, I thought I'd go out for six months – maybe come back early, maybe stay longer – just to see where things would lead."
They quickly settled into a comfortable workflow, riffing and writing through the week at Malinowski's family home and then heading into The Hive studio every couple of weeks with co-producer Stewart to capture the results. Despite it being their first collaboration, there was an obvious and rewarding synergy that contributed to the 'back to basics' aesthetic. "There wasn't a lot of discussion beforehand about limiting things in terms of instrumentation, but I think the way it unfolded was really enjoyable for us – a really powerful sound from basically just guitar, bass, and drums again," shares Malinowski.
Indeed, the parallels to Bedouin Soundclash's earliest efforts come easy, sounding like a passport crowded with overlapping stamps on every one of its well-worn pages. Sinclair elaborates: "No matter where we are or what's going on in either of our lives, if one of us picks up an instrument and plays something, everything else kind of dissolves and our shared focus becomes, 'How can we turn this into something people want to hear?'"
That's especially true this time around, and while Bedouin Soundclash's loyal following will surely relish in this return to their roots, the real excitement is in anticipating where the metaphorical stream might once again take them from here.
Bedouin Soundclash Tour Dates:
Headlining Canadian shows
02/16 – Victoria, BC @ Capital Ballroom
02/18 – Vancouver, BC @ Commodore Ballroom
02/23 – Kitchener, ON @ The Hub
02/24 – Toronto, ON @ Danforth Music Hall
02/25 – Montreal, PQ @ Le Studio
Supporting The Interrupters
04/20 – Portland, OR @ Roseland Theater
04/21 – Seattle, WA @ Showbox SoDo
05/12 – New York, NY @ Pier 17 %
05/13 – Asbury Park, NJ @ Stone Pony Summer Stage %
05/14 – Philadelphia, PA @ The Fillmore *
05/16 – Norfolk, VA @ NorVA *
05/17 – Silver Springs, MD @ The Fillmore *
06/19 – Cincinnati, OH @ Bogart's •
05/20 – St, Louis, MO @ The Pageant •
05/21 – Denver, CO @ Fillmore Auditorium •
05/23 – Salt Lake City, UT @ The Complex *
05/24 – Garden City, ID @ Revolution Concert House
05/29 – Sacramento, CA @ Ace of Spades ^
05/30 – San Francisco, CA @ The Fillmore ^
06/01 – San Diego, CA @ SOMA ^
06/02 – Los Angeles, CA @ The Wiltern ^
06/03 – San Diego, CA @ House of Blues ^
% w/ The Interrupters, Laura Jane Grace + Frank Turner
* w/ The Interrupters + Frank Turner
^ w/ The Interrupters + The Skints