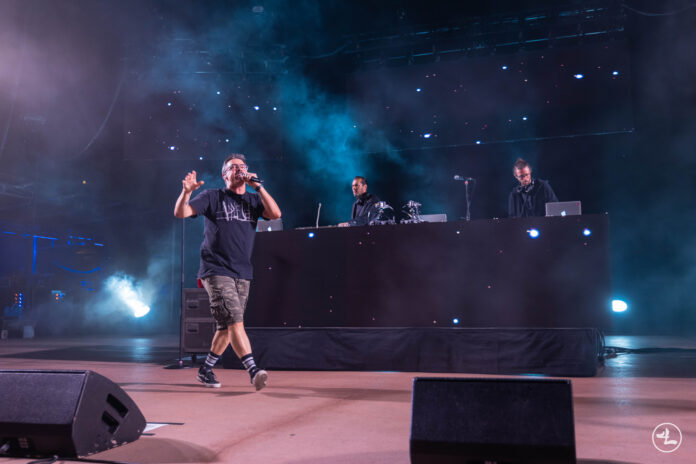 From locals, to out-of-towners, word traveled around fast as Red Rocks Amphitheater hosted one of the most anticipated shows of the summer hosted by Rhymesayers Entertainment this past Sunday night Aug 28th. With an absolutely killer line-up on the bill, we couldn't have asked for a better night. The rain had just passed over the amphitheater leaving clear blue skies with some beautiful clouds hovering above as it quickly turned into night. 
To kick the show off they introduced a Dj by the name of Sol Messiah that gave the crowd some familiar beats to grove to as the fans began to flood in from all entrances. Sol Messiah is an Artist/Producer from Atlanta, GA that took his love and passion for the Hip-Hop culture and traveled to New York during the beginning of his career in hopes to deliver and preach his own message through the art of his music. During his set, he mixed classics from the Mid-2000s to present-day music such as Kendrick Lamar, Jay Z, Li'l Wayne, Eminem, and Nappy Roots.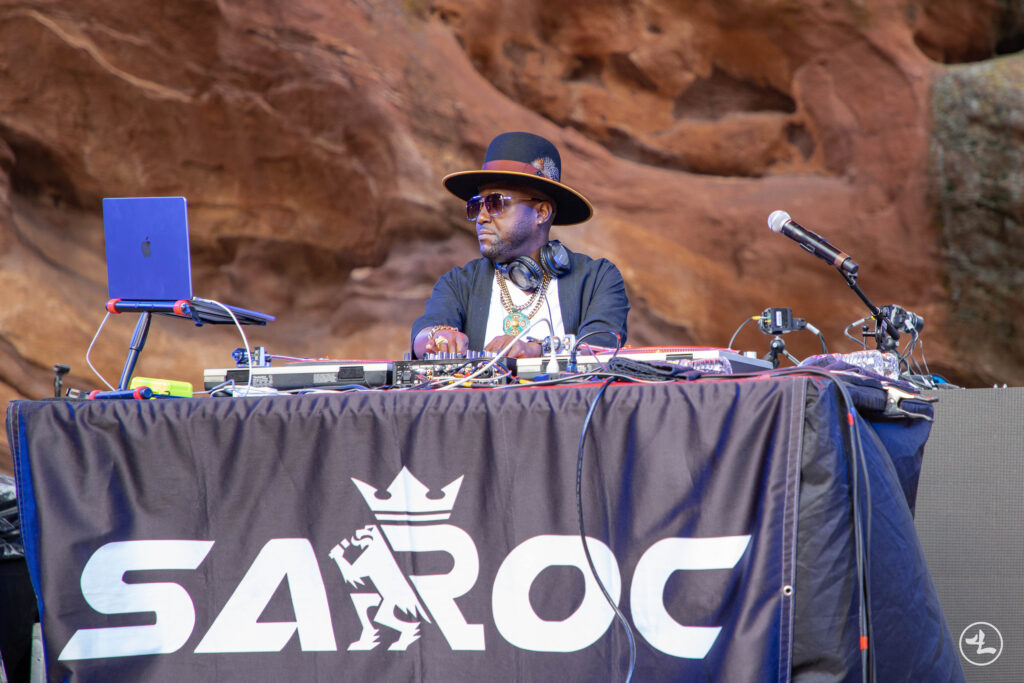 As Sol Messiah's set came to an end, he lowered the volume to welcome the next act out on stage, a powerful lyricist and a force to be reckoned with, Sa-Roc. Growing up in Washington, D.C, for years this woman has stood up for what's right while being guided by her native moral compass. Taking a moment to focus on self-love that led to some strong woman empowerment, Sa-Roc carried this same energy throughout her entire set. 
The two meet back in 2002, and since then have collaborated with one another creating over a dozen different projects leading up to their upcoming tour "The Mother Tongue", beginning in Santa Cruz, Ca early September. Make sure to follow the links below and secure tickets to their next Denver appearance at Cervantes in late November.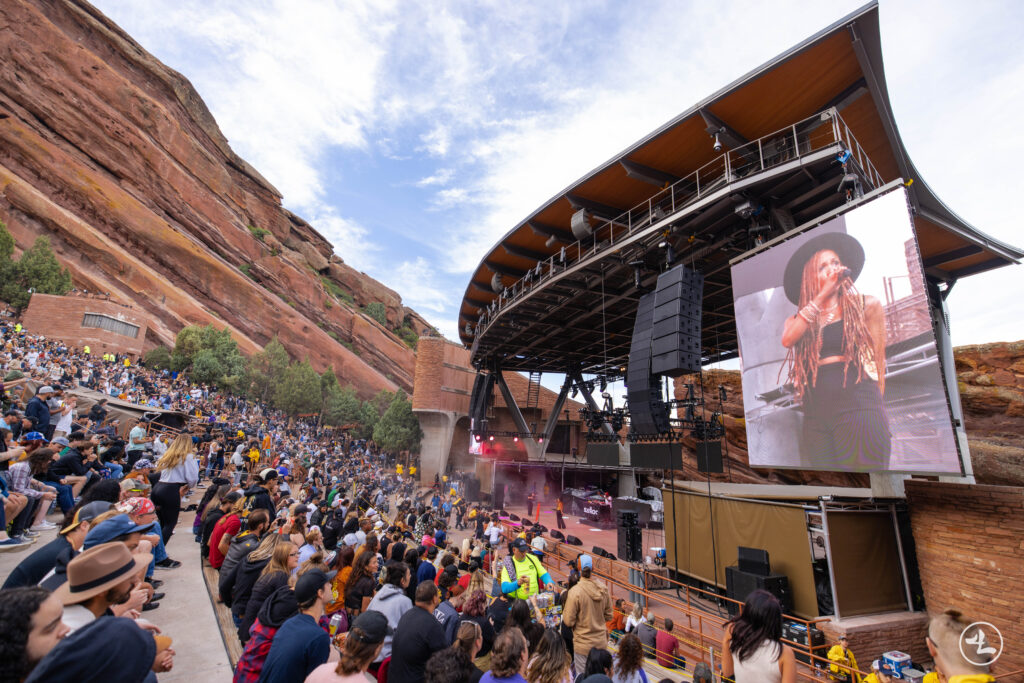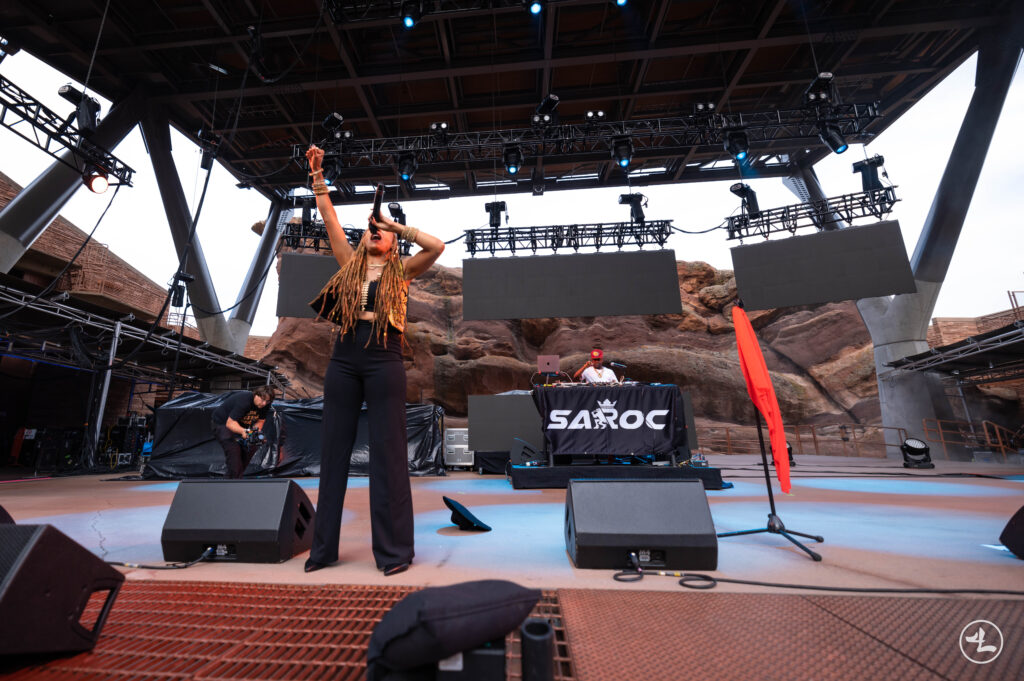 With the night still young, we had the joy of getting down with yet another artist on the turntables by the name of DJ Abilities. Finding a passion for Hip-Hop early in life he worked all around his hometown in Minneapolis linking up with future collaborators that he would soon build his career alongside. Matching his best battle-style productions he scratched some records into a classic old-school style flow with a wide selection of Hip-Hop, Alternative Rock, Rap, and some good old Underground.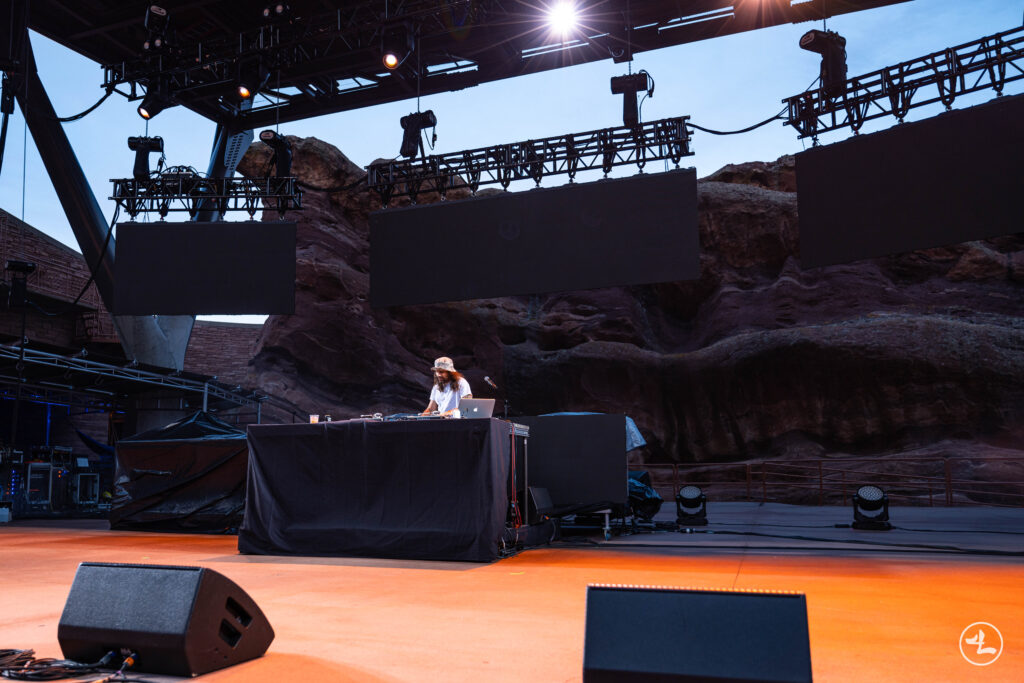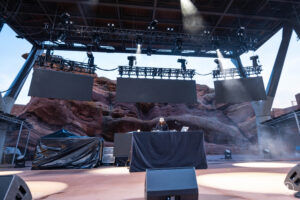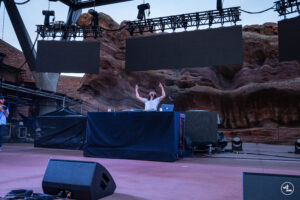 We then had a similar setup as DJ Abilities welcomed out the following act that he would to Dj for throughout their set.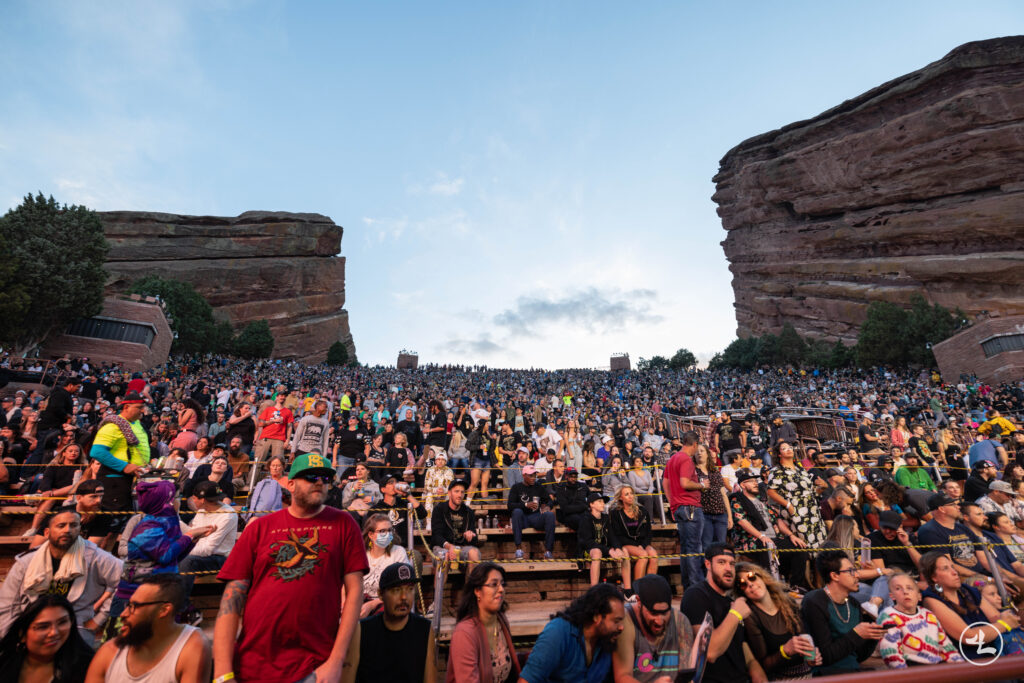 Next, was a group that helped pave the way for so many during the upbringing of modern-day Hip-Hop as we know it today, The Far Side (Formerly of the Pharcyde)! To say the least, these guys come packed with some history and regardless of what happened to the group in the past, their music will live on forever. Sharing the stage, we had SlimKid3, Fatlip, and Imani backed by DJ Abilities with the beats in the back. From start to finish their energy was off the charts as they hopped all across the stage performing their classics such as "Oh Shit, Runnin', their top billboard No. 1 chart hit Passin' Me By" and many more.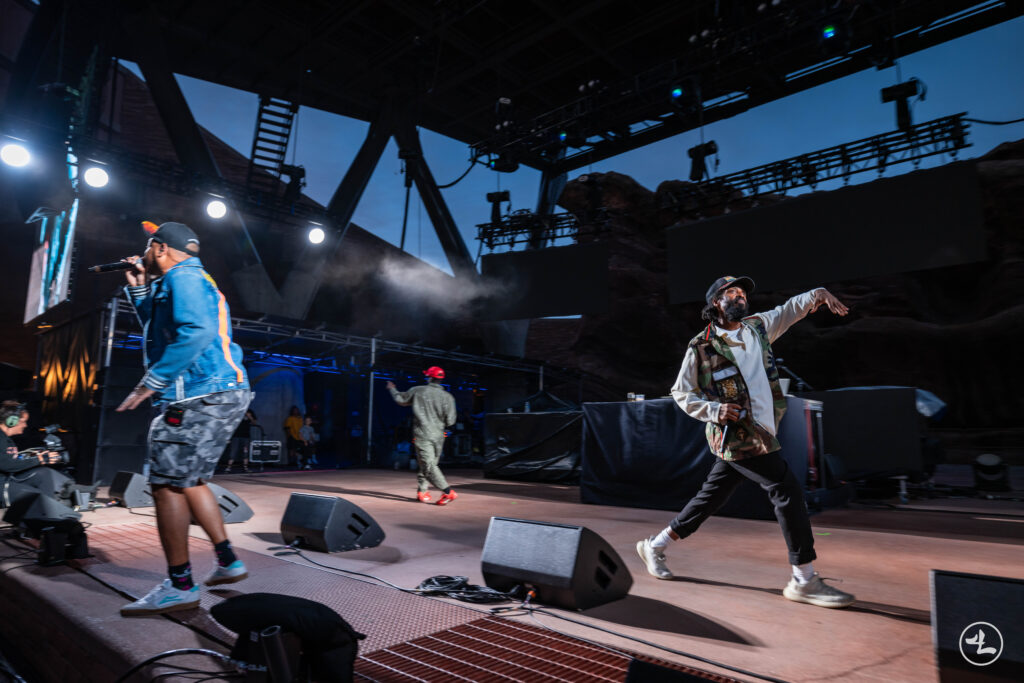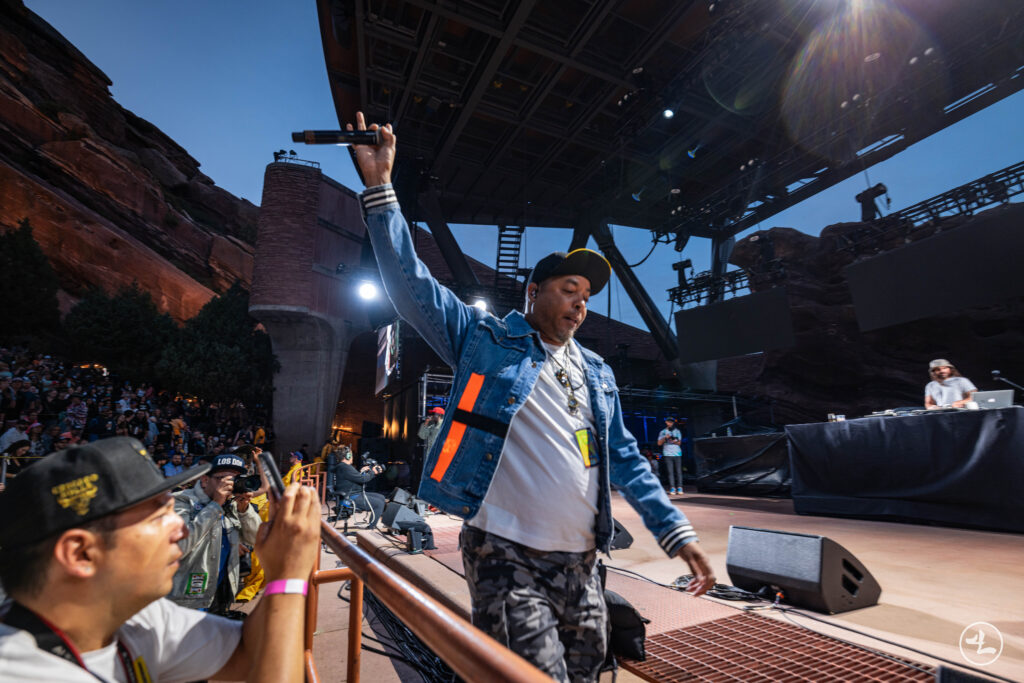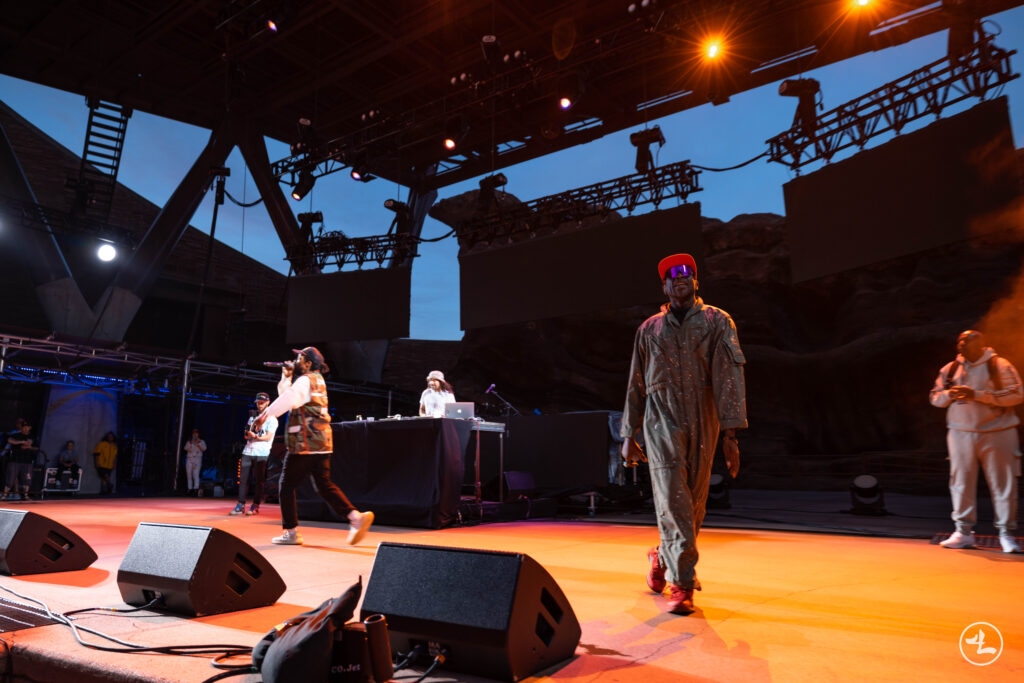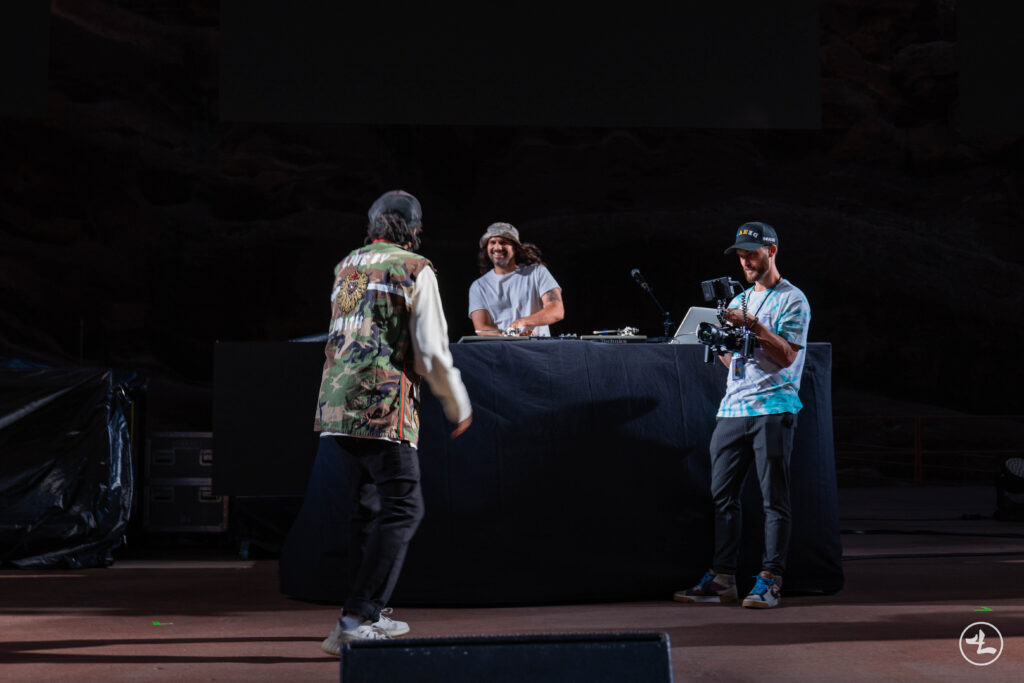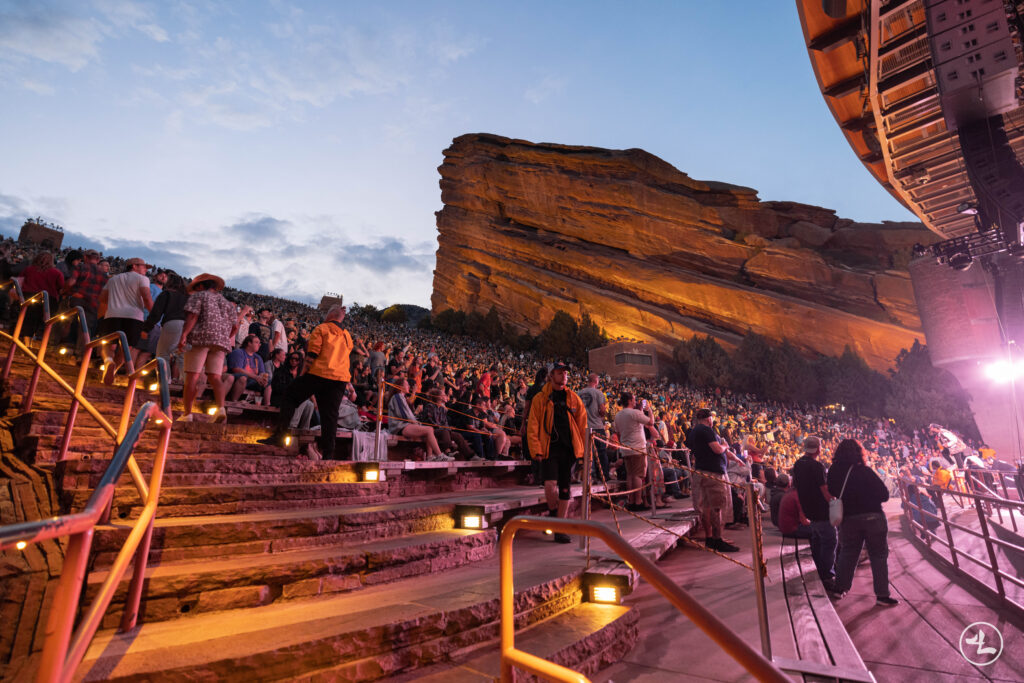 With acts like Sa-Roc and The Far Side, it's hard to consider them opening acts but the time had come for the co-headliner to take the stage. American Hip-Hop artist and producer Lupe Fiasco! Finding his fame in the mid-2000s this individual has overcome some of the biggest challenges that the industry can through at you but comes out on top every time. Lupe is able to connect with his fans on an emotional level that bonds him with fans of all ages which is key in the modern success he's achieved come paired with some of his successors.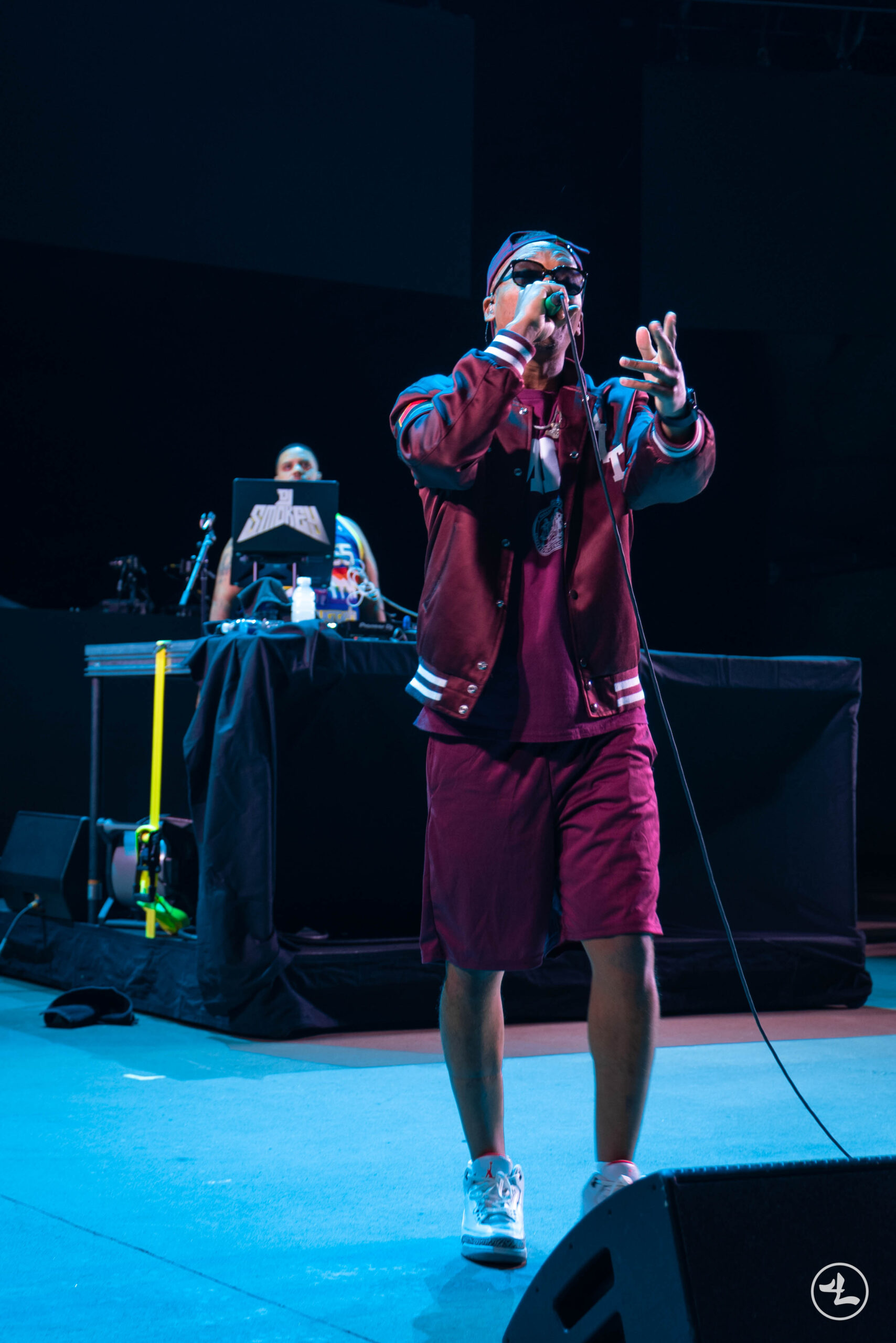 Lupe took the stage performing his well-known classic "Kick Push" which immediately got everyone up on their feet. Seeing the excitement plastered across the entire amphitheater he called out all the nearby cities to spark some friendly participation within the stands. Chicago born, but Denver will always be a second home away from home. The remainder of the setlist went as follows… "I Gotch, Go Go Gadget Flow, Paris-Tokyo, Hip-Hop Saved My Life", he took a quick break to play a track from his new album, which we believe was "DRILL MUSIC IN ZION". Then pulled everyone back in with arguably his most well know song "Superstar" before wrapping up his set with "Daydreaming, Touch the Sky, and The Show Goes On. During his set, he had his main Dj, DJ Smokey, along side an amazing Rhymesayers Artist to help with with vocals by the name of Nikki Jean. Lupe appears to be ageless and concubines to master his craft each and every day.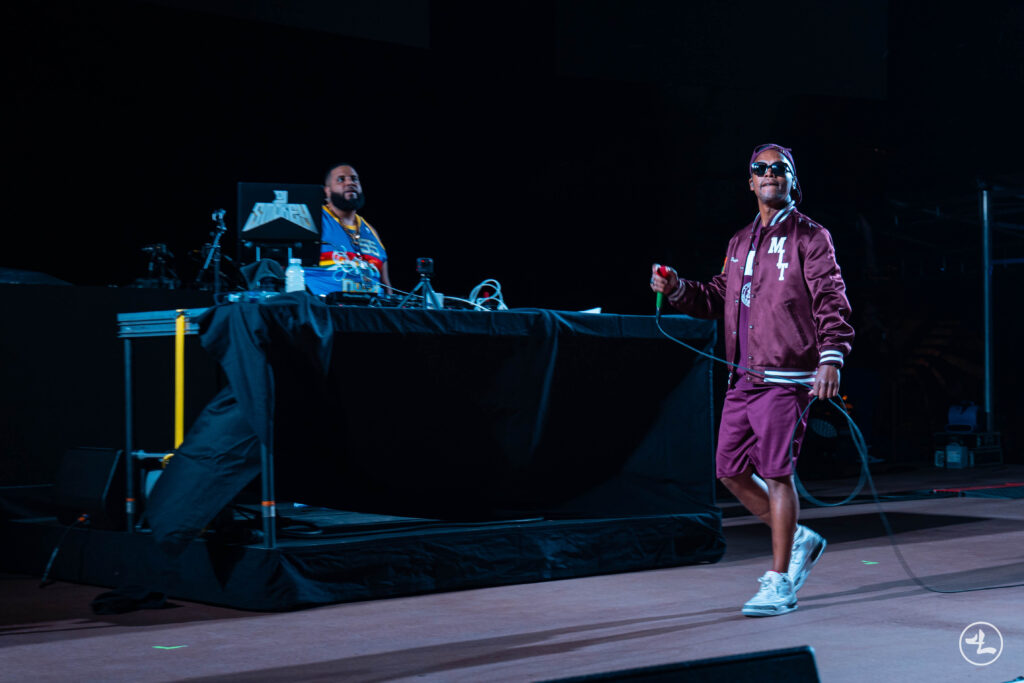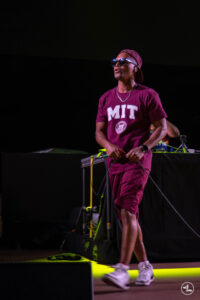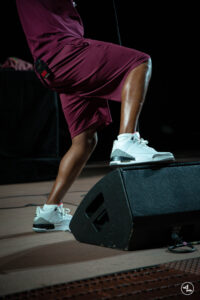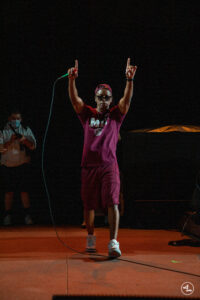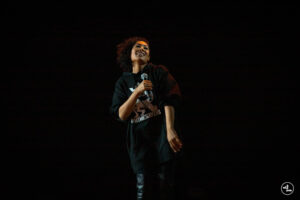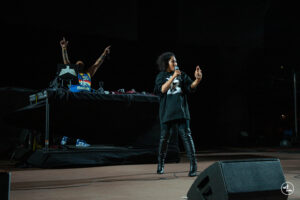 With the end near it was the final time for the headlining act of the night, the one and only Atmosphere! The man, the myth, the legend Slug Daley and of course accompanied by his right-hand man Anthony Davidson whom he's been collaborating with for over twenty years now. There was a third Dj in the booth, to which we would like to apologize as we couldn't confirm his name.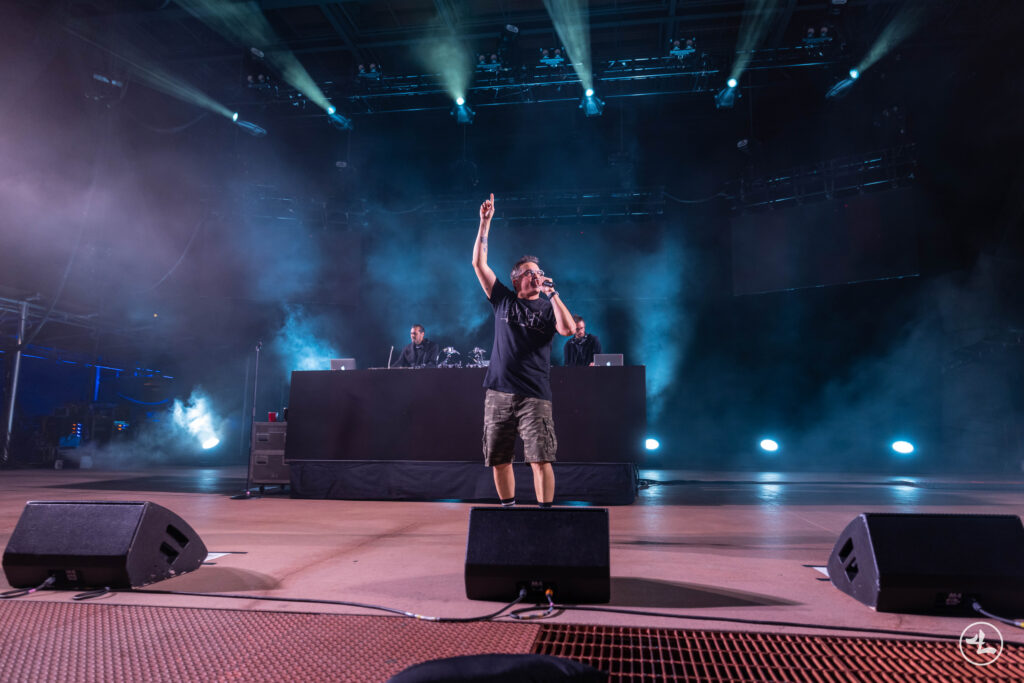 When it comes to concept theory music there are not many people that can articulate such as Slug does. He breaks things down from their materialistic ideals and presents you with new prospects all from the power of his voice. With his voice sounding the exact same as it does in his recordings, you can truly see a great artist at work when he steps up to the mic and he takes the intelligent route leaving you with a double if not triple entendre. So keep a close eye out, if you're not paying attention, the message could fly right over your head. These Minneapolis boys are extremely witty, as with each new album comes a new journey as they guide generations of listeners through this thing called life.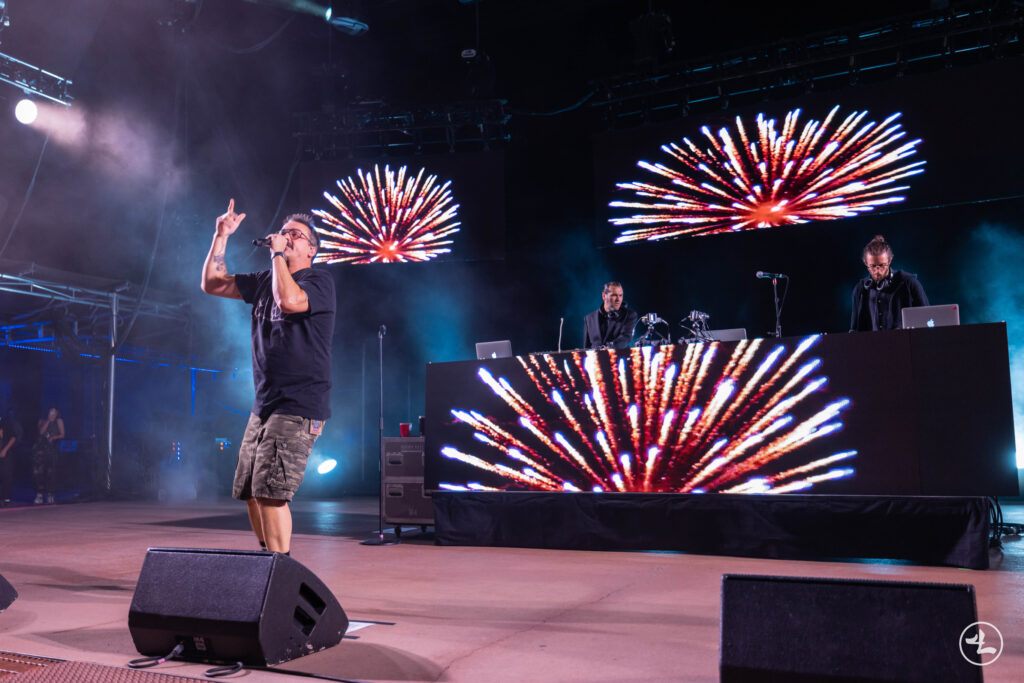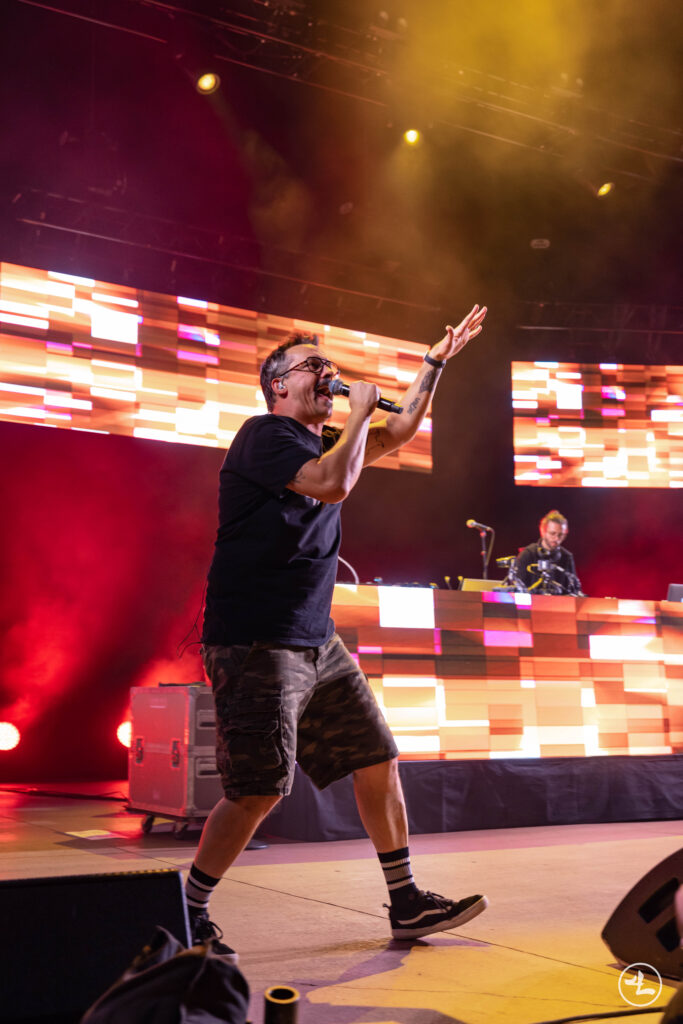 Setlist (To the best of our knowledge) Where the Road Forks, Puppets, The Loser Wins, Shoulda Known, Fuck You Lucy Pour Me Another God Loves Ugly, Sunshine, Kanye West, The Woman With the Tattooed Hands, Say Hey There, Yesterday, The Best Day, God's Bathroom Floor, Scapegoat, Say Shh, Smart Went Crazy Freestyle, and ended the night with Trying To Find A Balance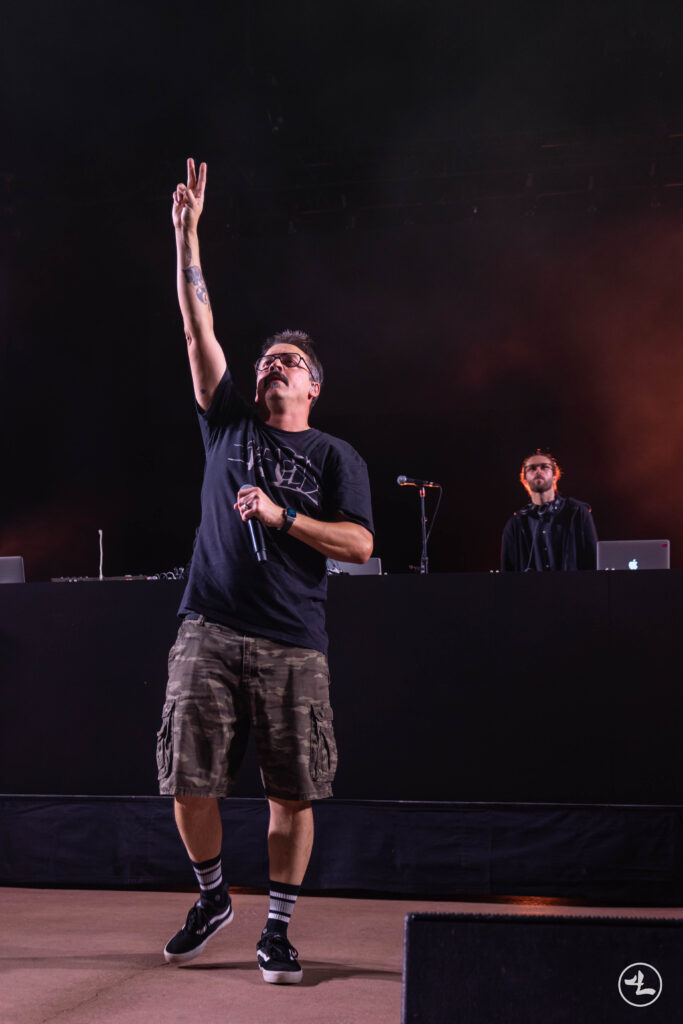 Every single performer on this bill concubines to strive forward with purpose, Make sure to follow their progress and upcoming gigs by following the links below.
Atmosphere – https://rhymesayers.com/pages/atmosphere
Lupe Fiasco – https://www.lupefiasco.com/
Nikki Jean – https://rhymesayers.com/pages/nikki-jean
The Far Side (Formerly of the Pharcyde) – https://www.thefarside242.com/
DJ Abilities – https://rhymesayers.com/pages/dj-abilities
Sa-Roc – https://sa-roc.com/
Sol Messiah – https://rhymesayers.com/pages/sol-messiah
Rhymesayers Entertainment – https://rhymesayers.com/