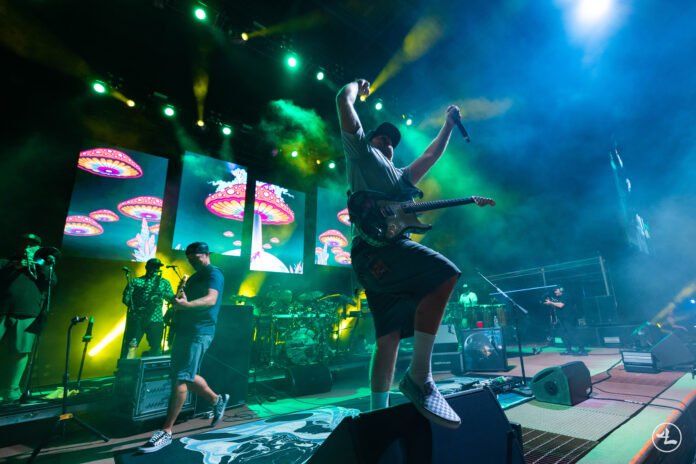 Yet another amazing performance from Slightly Stoopid this past Saturday night, as the group performed their annual Summer Traditions show at Red Rocks in Morrison, CO. After 3 years filled of anticipation in waiting due to the unfortunate events tide to Covid, fans came from all over the state to a sold-out venue, filling amphitheater with friends and family ready for the long night ahead. Which included picking up some new merch, even with the line climbing around the corner and halfway up the stands.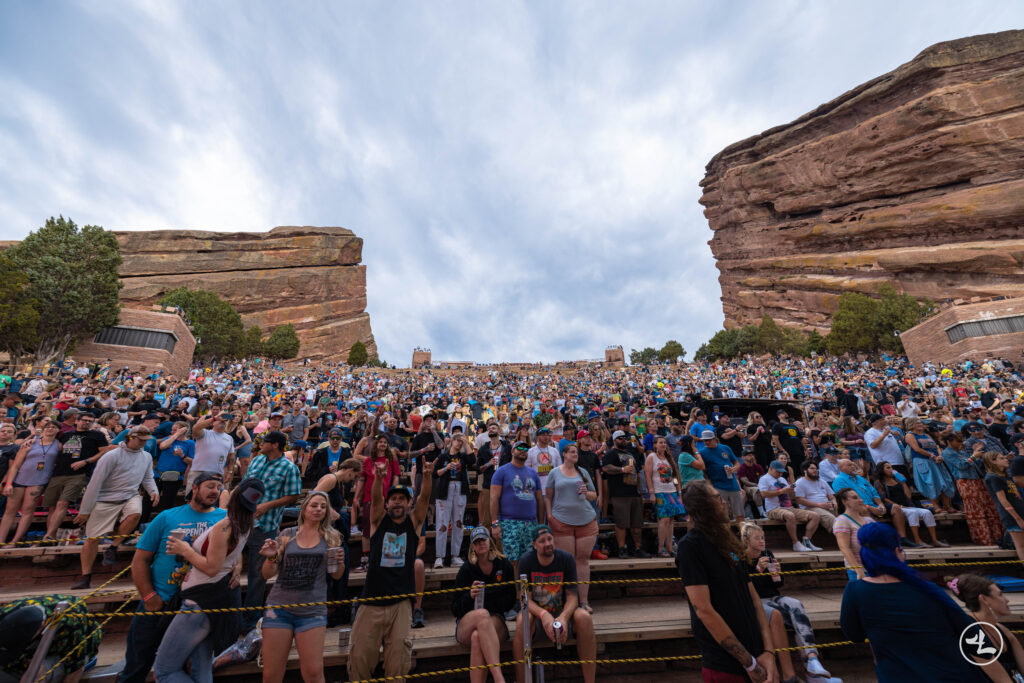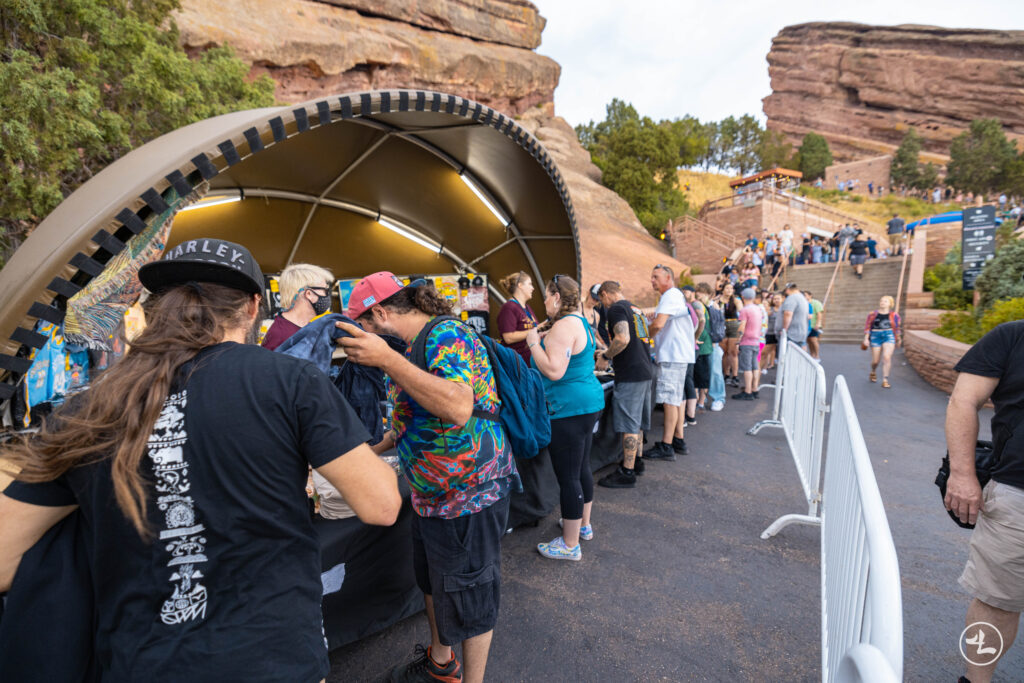 A total of four bands were on the card for the evening, starting with Fortunate Youth. Hailing from Hermosa Beach, California this group of six kicked the night off while the sun was still shining and played some smooth reggae rock. Originally playing backyard BBQs, they formed the band in 2009 and released their first album in 2010. fast forward to today, they've traveled all across the world playing alongside bands such as Slightly Stoopid in some of the world's most exotic venues like Red Rocks. Using music as their main source of stability, Fortunate Youth has kept fans coming back with their crowd-pleasing combination of reggae and rock for over a decade.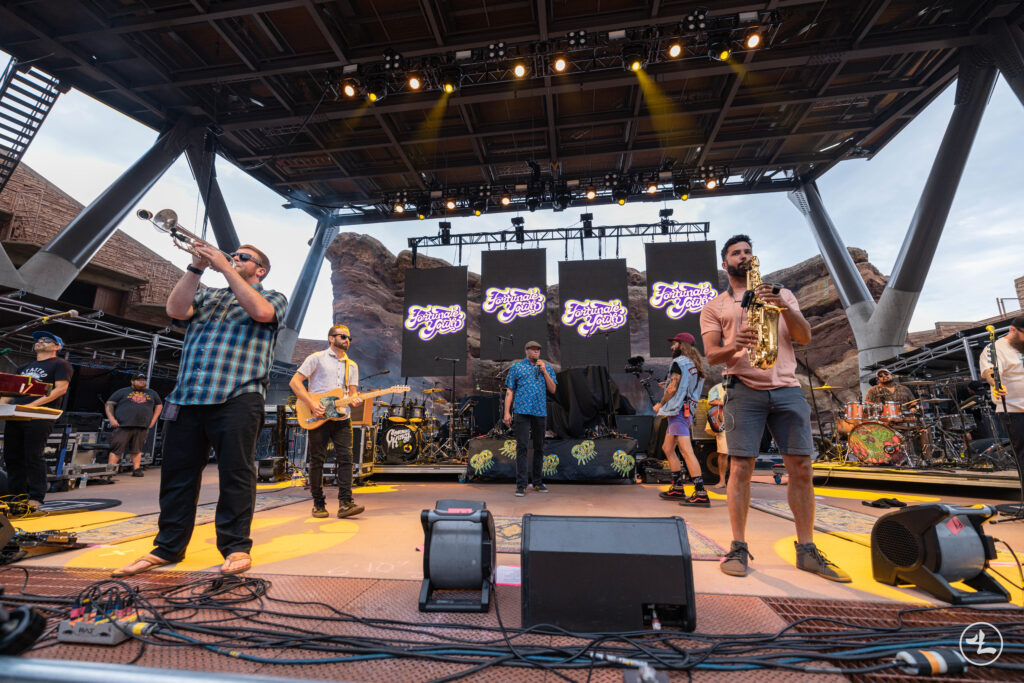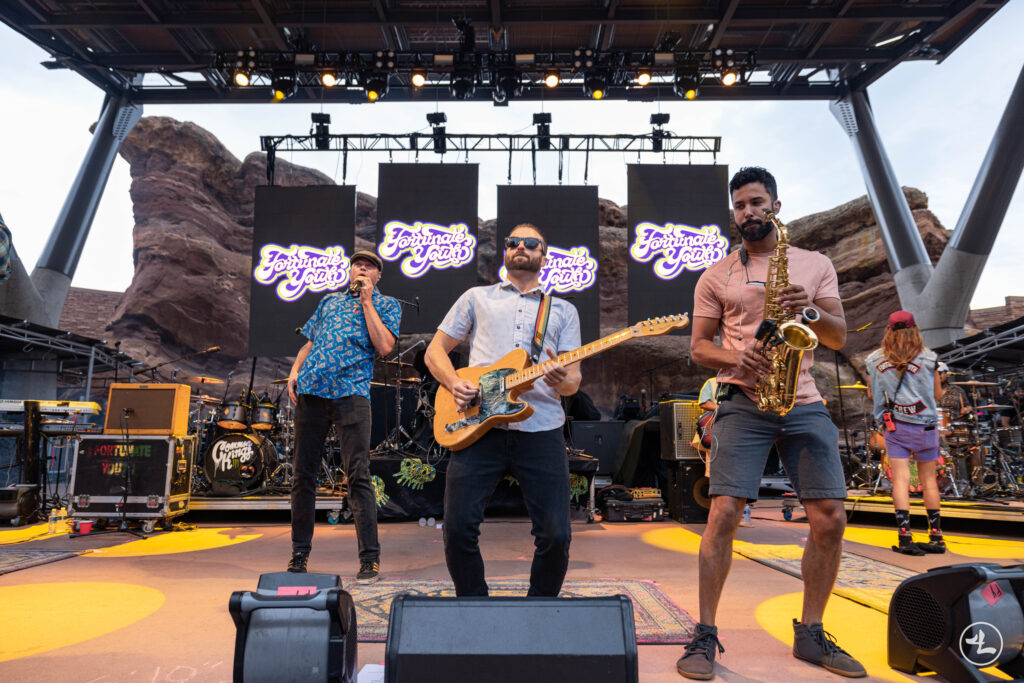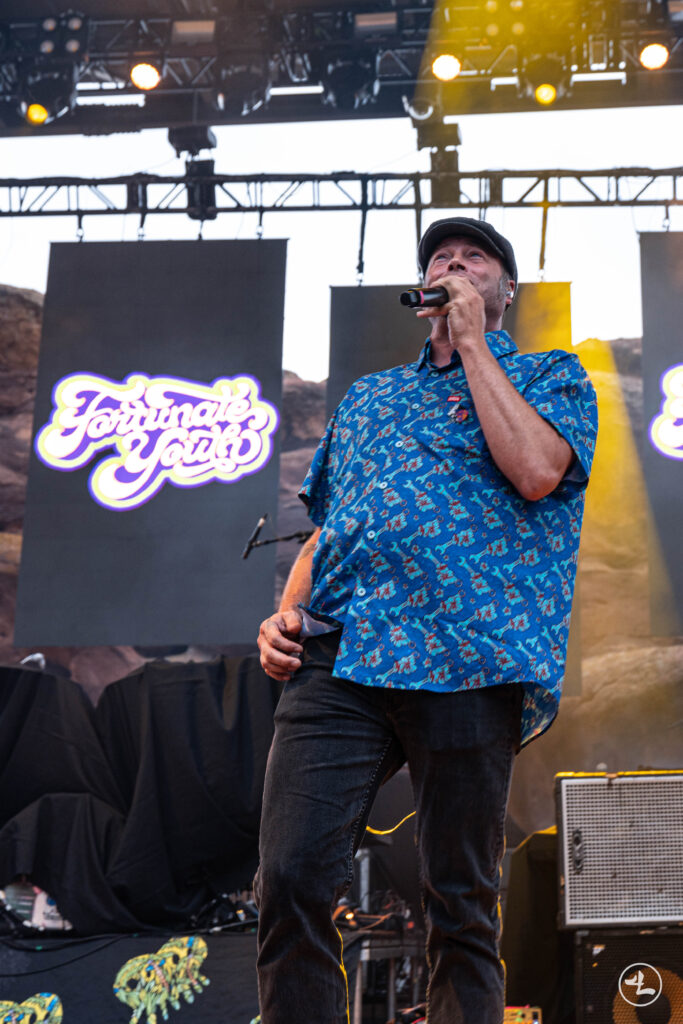 In what seemed to be a race against time as the weather started to roll in, we were presented with a beautiful sunset followed up by some rain clouds as the next band Common Kings took the stage. I've heard nothing but good things about these guys and would highly advise checking them out the next time they're in town as they know how to keep a show going. Needless to say, they didn't let the rain slow them down as it began to pour on us. Rain or shine, the show must go on. Forming in only 2013, this group of kings has made a name for themselves and surely will be able to headline their own Red Rocks show in no time.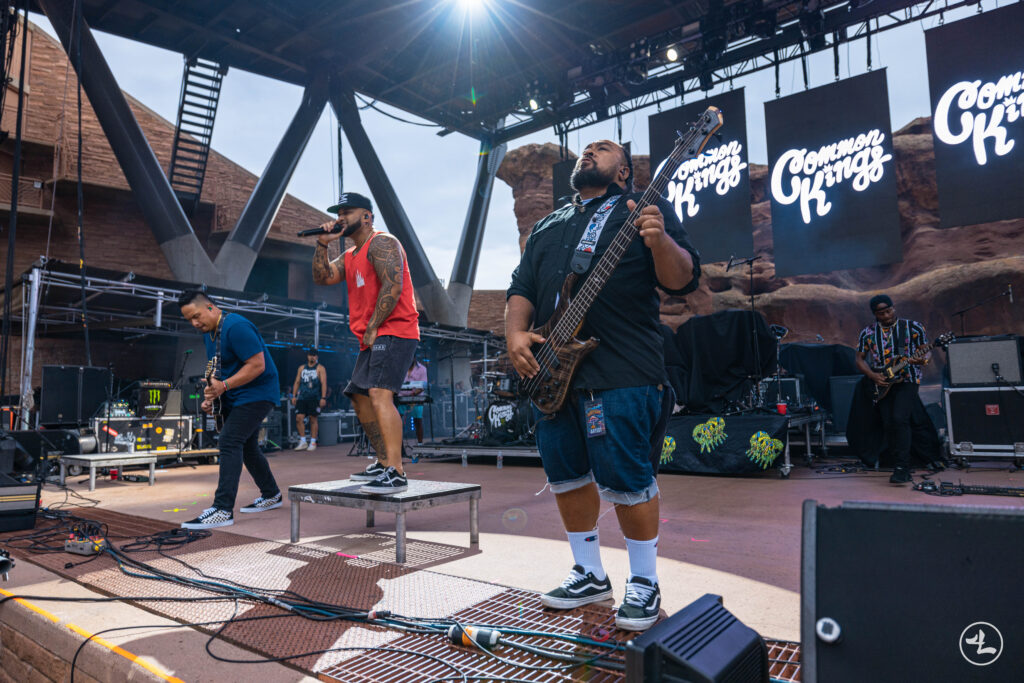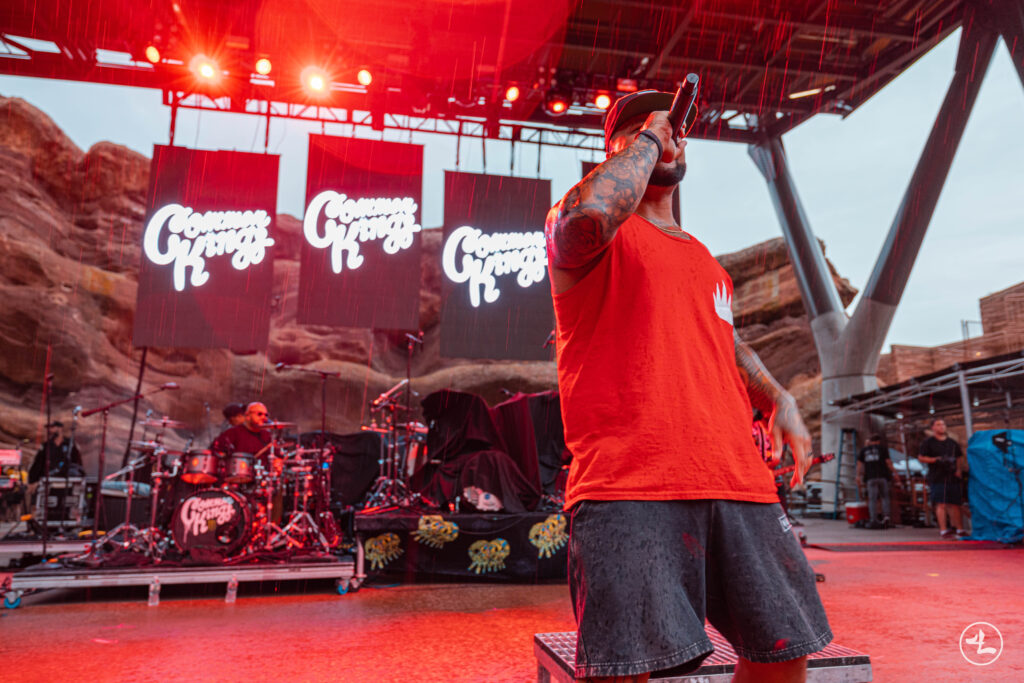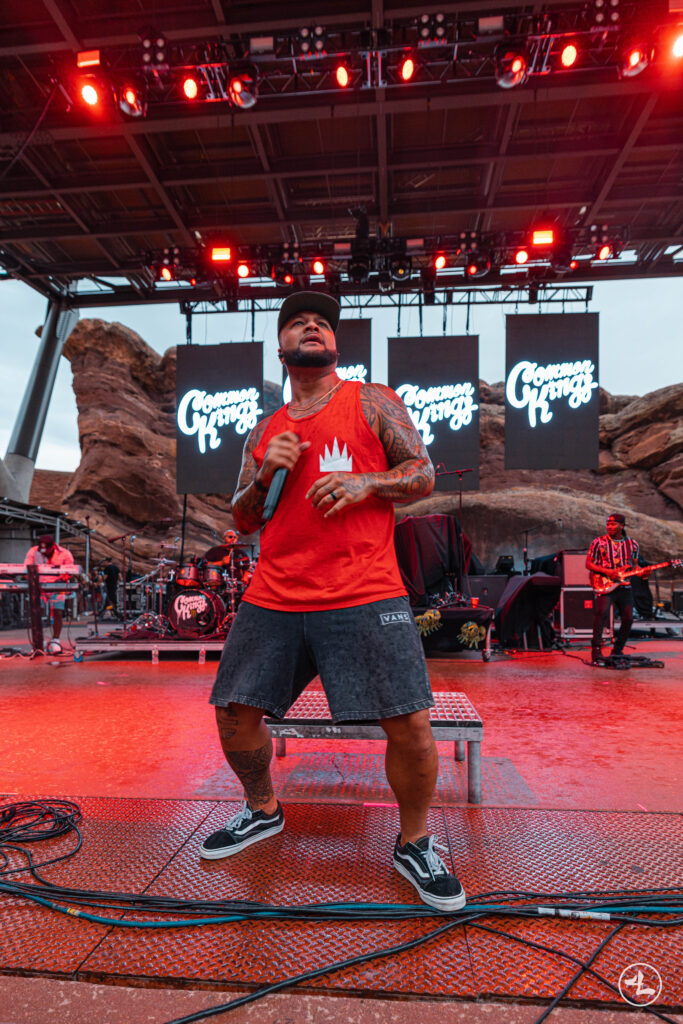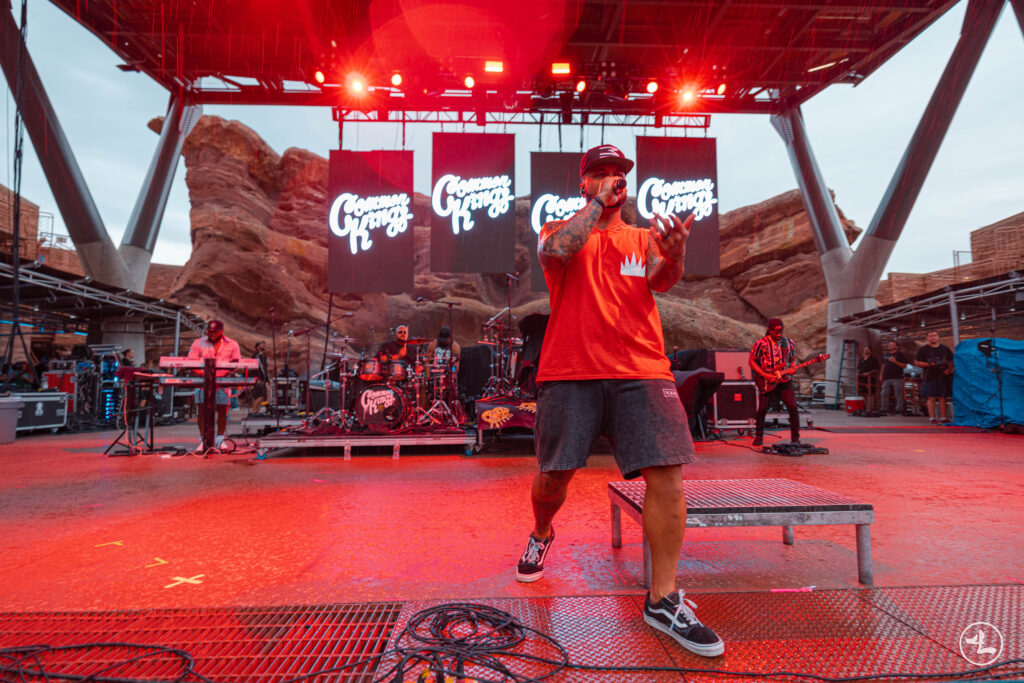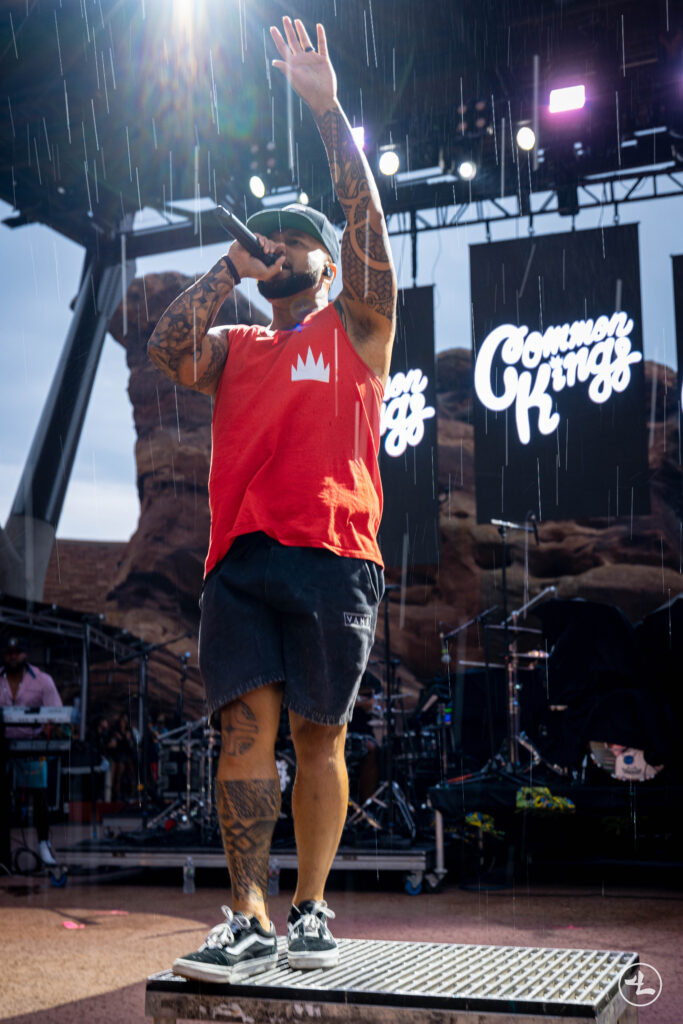 We made friends with a few of the staff members working the show and came across this lovely lady that's a diehard Red Rocks enthusiast with a portrait of the venue tattooed on the back of her legs. #RedRocks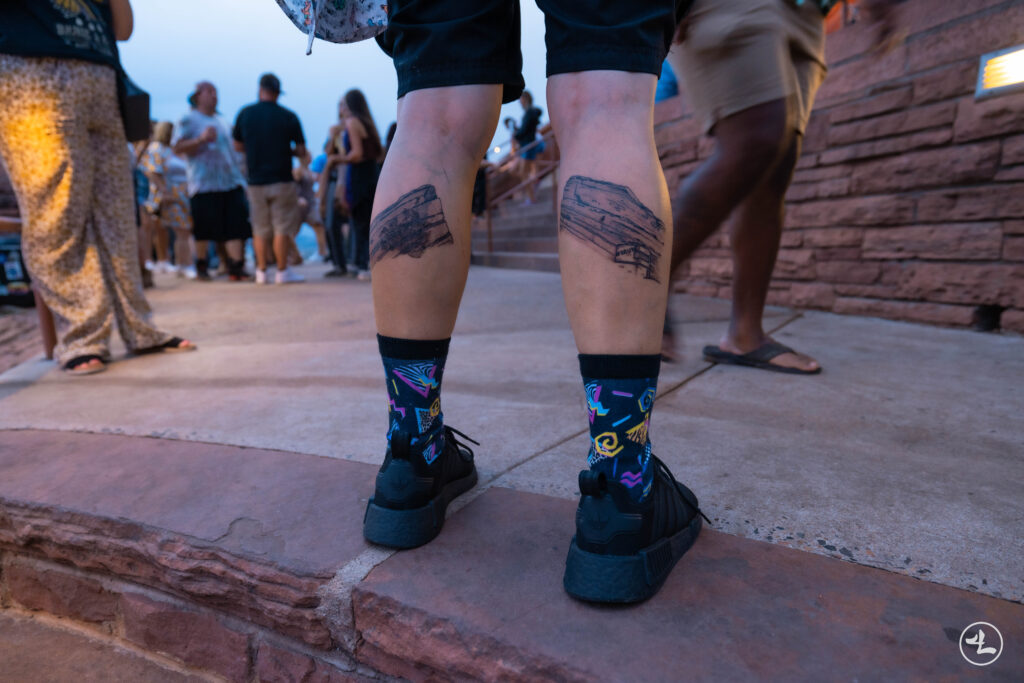 With the sun just peaking over the top of the rock, it was time for the Pepper to hit the stage. Carrying energy that is hard to top, along with the reaction of the fans, Pepper was definitely the party starter of the evening. Coming together in Hawaii way back in 1996, they quickly moved to southern California to begin their careers in hopes of becoming the stars they are today and never looked back. One might have considered them the wild card of the night as they focused more on a fast-pasted mix with some crowd-waiving reggae.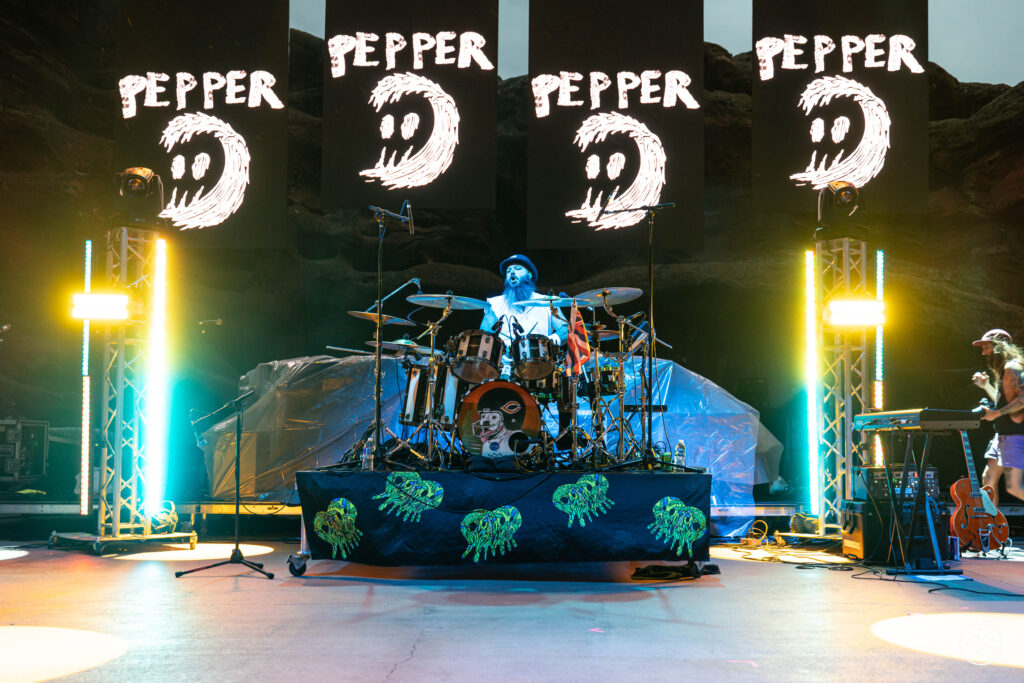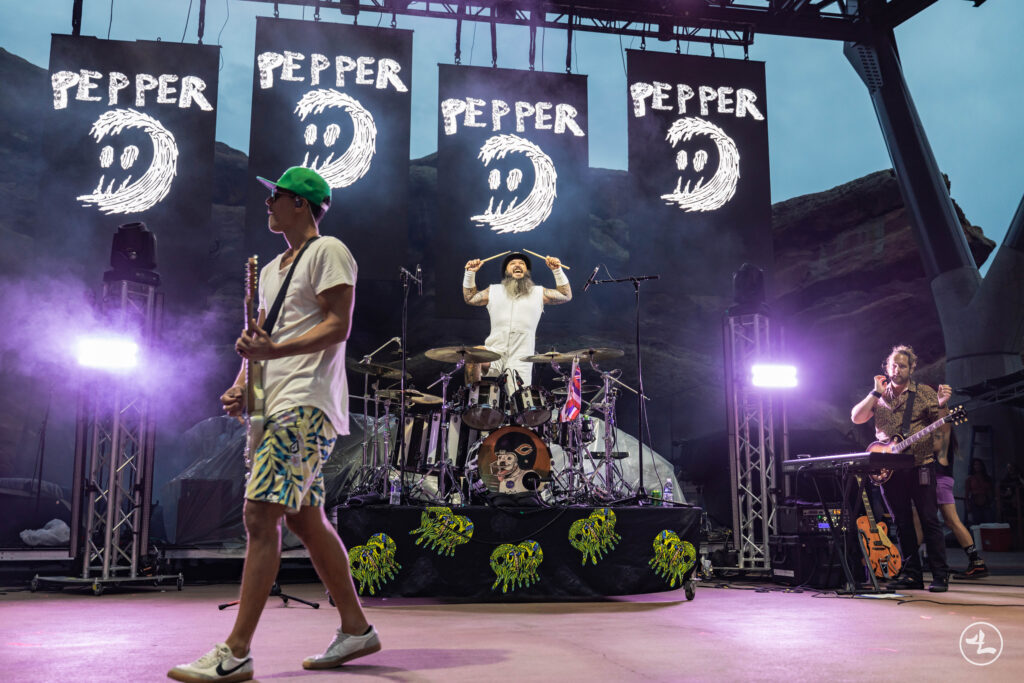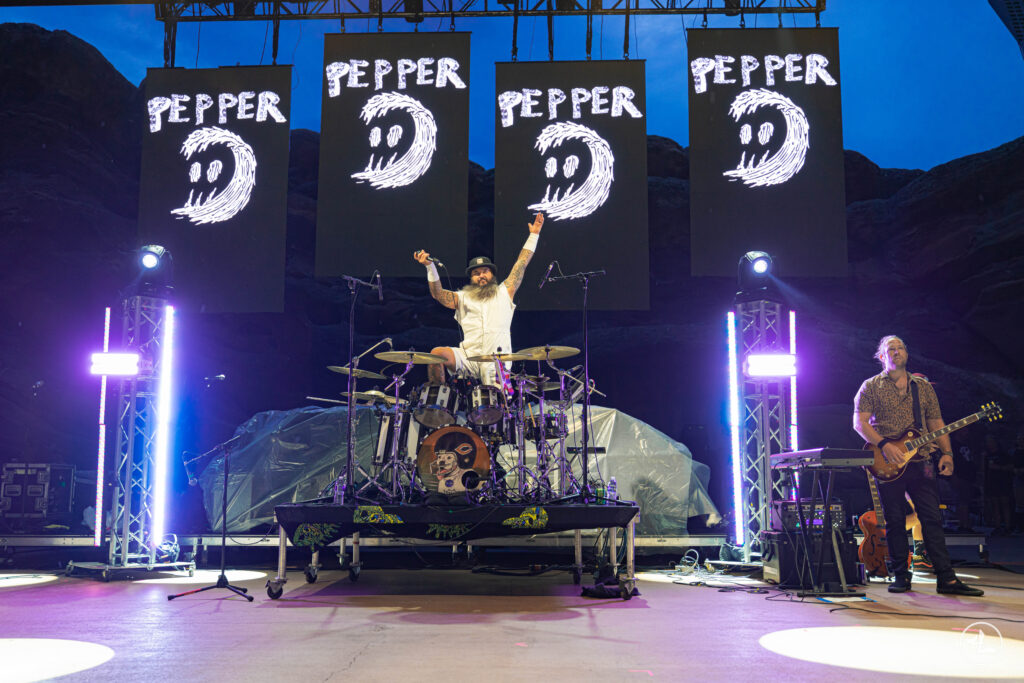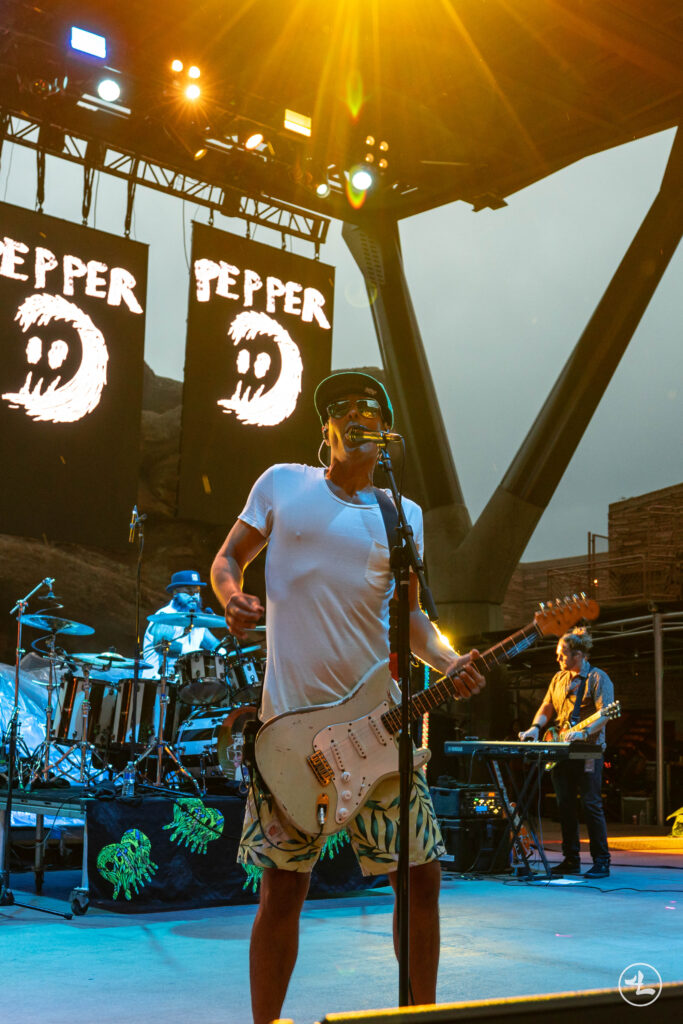 With the night upon us, there was only one band left, headliners Slightly Stoopid! Missing out on the past three years, they came packing punches as they delivered one of the best sets all summer. Encouraging the crowd to spark up from start to finish, it was hard to differentiate all the clouds of smoke from the fog machines on stage. Yet, they pushed through as the rhythm/sound waves from their instruments traveled across the amphitheater clashing to the peak of the rocks.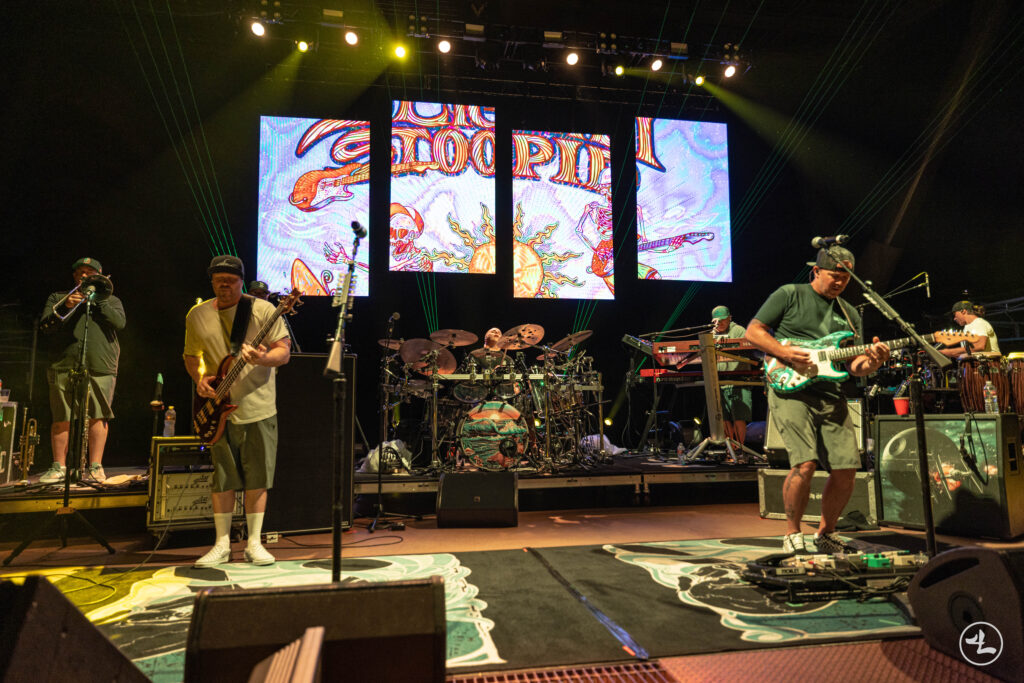 They started their set off with their own wavy remix cover of "Champion of Charles" by Knockout Machine that lead into their 2005 "Closer to the Sun" song "Banderlro". At this point, everyone in the stands appeared to smoke along as one big party. They then lead into "Officer, Good Life, If You Want It, Hold it Down, Sweet Honey, and Devils Door" prior to a surprise guest appearance of Kaleo as they performed "Got me on the Run".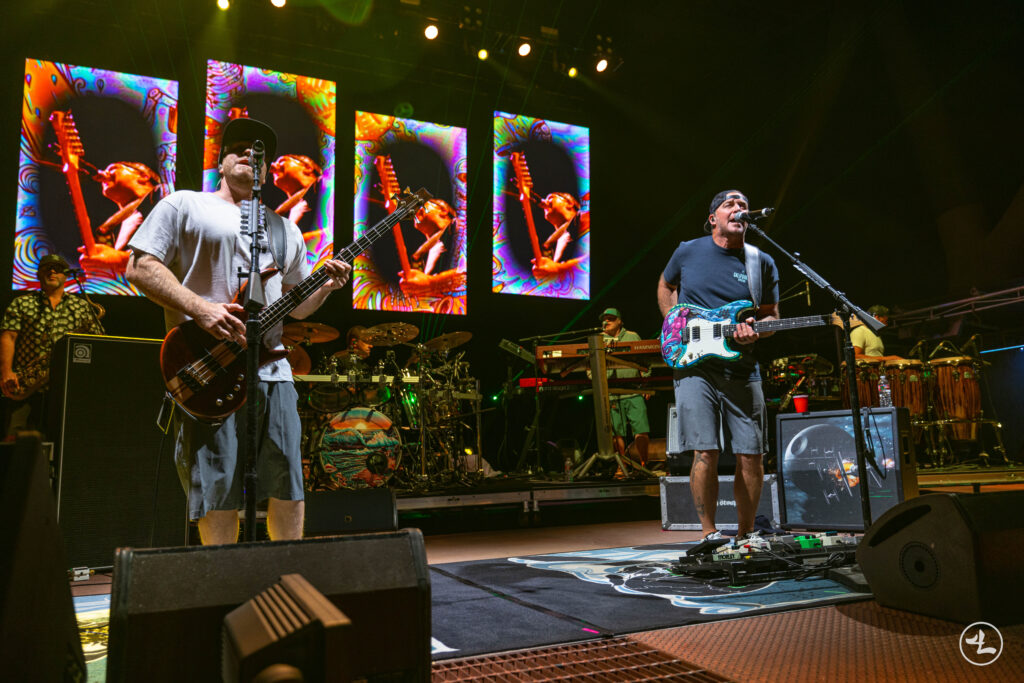 Already halfway through their set, fans had yet to take a seat as they continued to sway and rock the night away. Playing on one of the sexiest guitars I've seen in a while Kyle McDonald took lead as they okayed a mass up of "Del Roy Short" that led into fan favorite "2am". Slowing things down a bit into the evening, they once again had the crowd sparking up the good stuff to "No Cocaine". With the proper vibes sent out, they then jammed out to "Franklins Tower, Fire Below, Prophet, and Up on a Plane". As the show began to wrap up they surprised us with yet two back-to-back features performing "Come Around" with Tye Zamora, followed up by "If This World" with the night's earlier band Common Kings… Thankfully to everyone's expense, they came back on stage to celebrate a much-needed/earned encore as they ended the evening with three final songs. Starting with a mash-up of "Zepliek & Closer" that led into "Perfect Gentlemen" before calling it a night with "Collie Man", the final song on their 2003 album release "Everything You Need".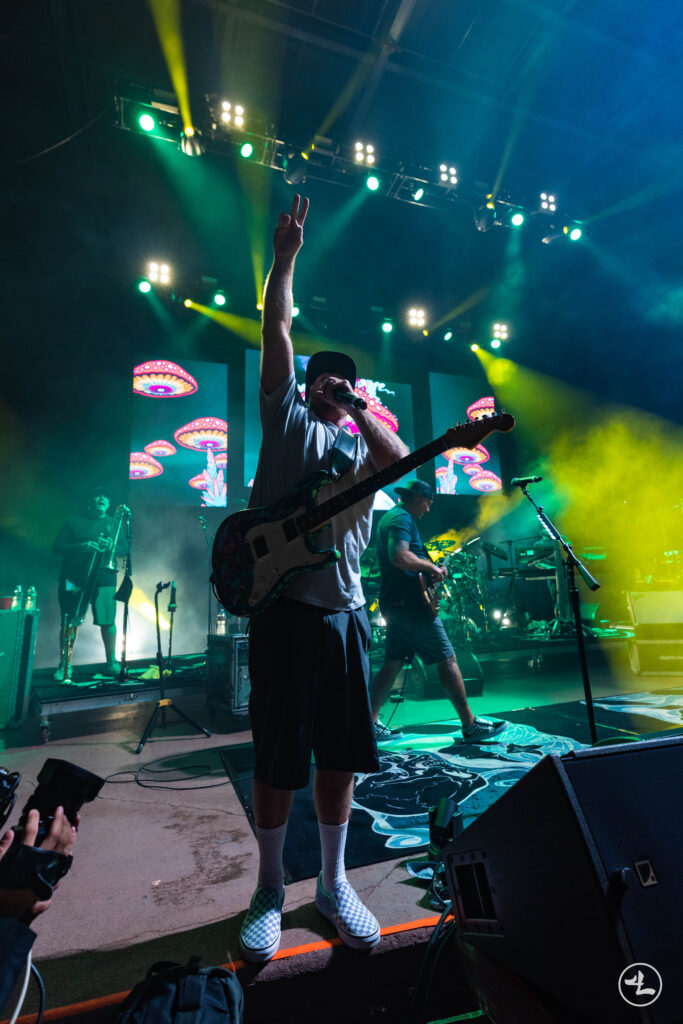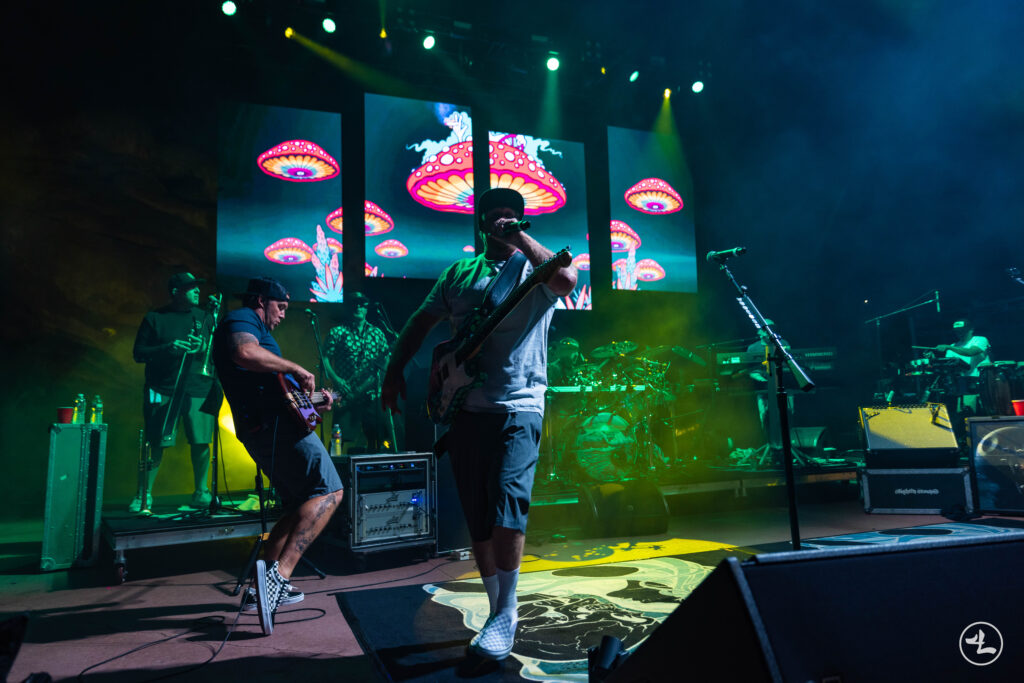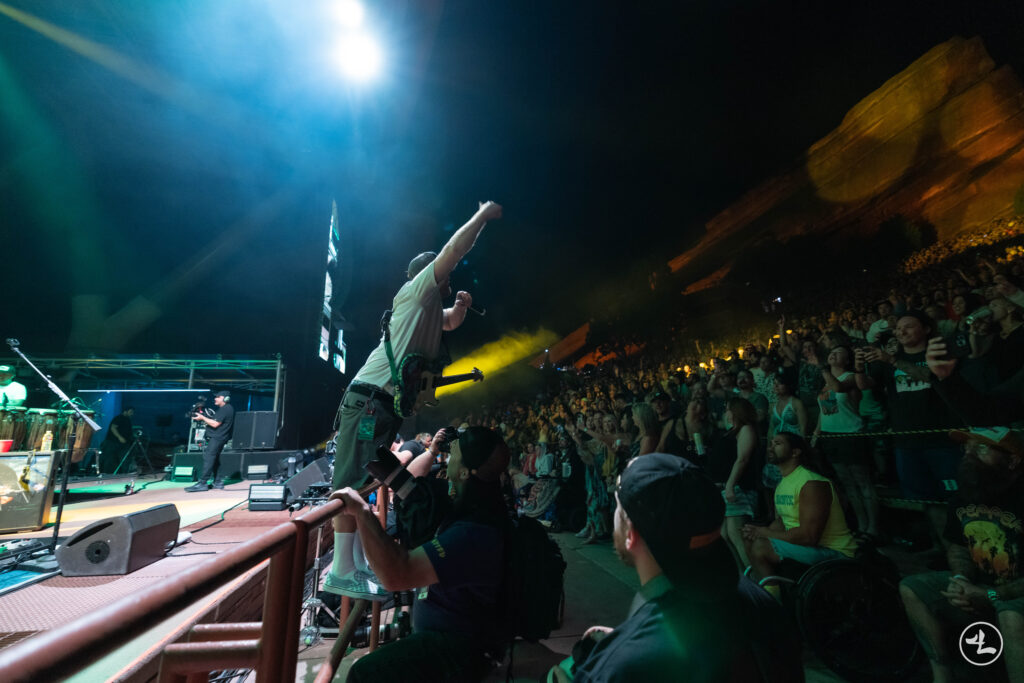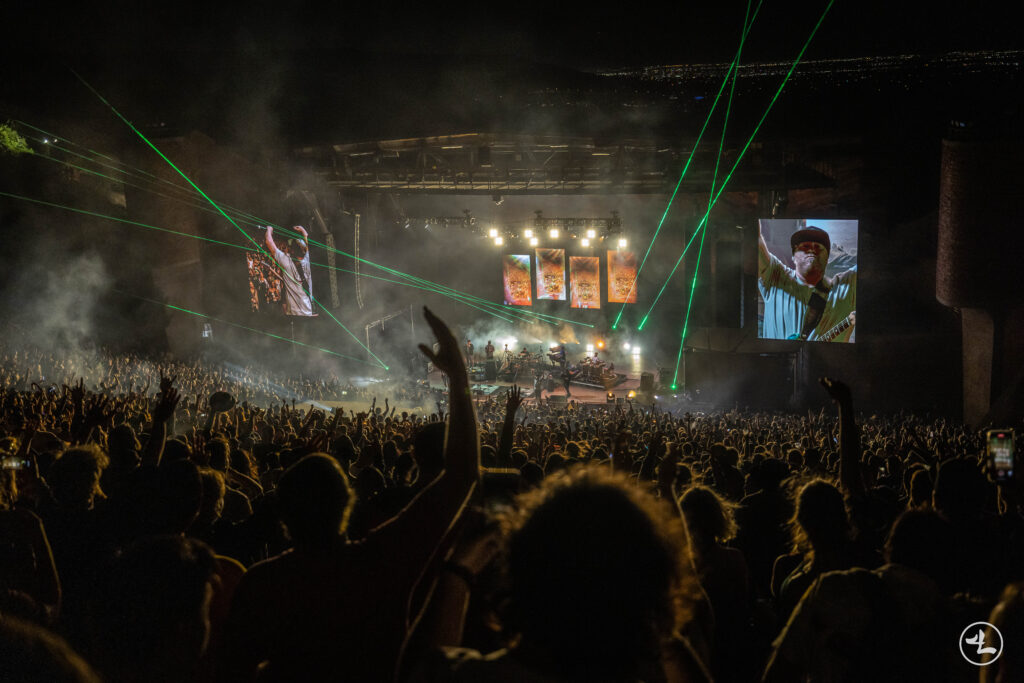 Band Link 
Slightly Stoopid – www.slightlystoopid.com
Pepper – www.pepperlive.com
Common Kings – www.commonkings.com
Fortunate Youth – www.fortunate-youth.com