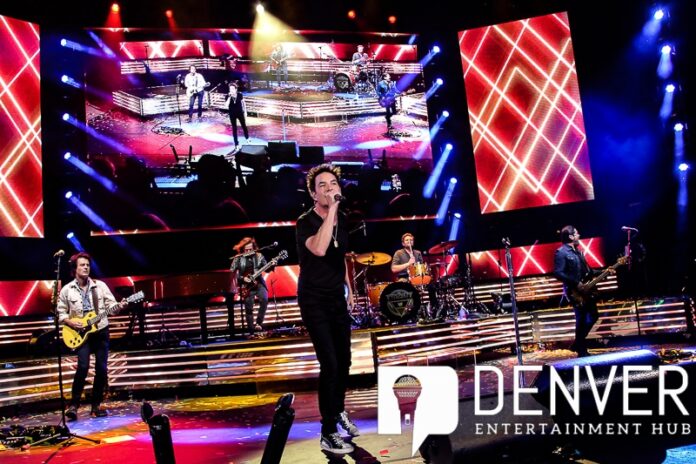 Train has been on tour with Jewel since the beginning of June. Last night they ended their AM Gold Tour at the historic Red Rocks Amphitheatre in Morrison, CO.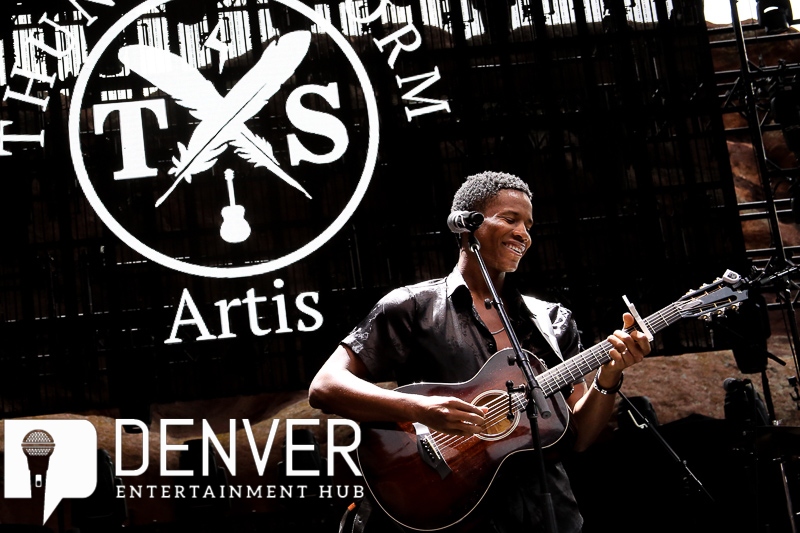 The Voice (18th season-2020) alum Thunderstorm Artis kicked off the night with a fitting song, Summertime. Artis' grin told the story. He was happy and grateful to be a part of the night, just him and his guitar. With a powerful voice, Artis also captured the attention of the audience with songs Oh Little River, Even If, Just Like an Angel, Running with the Wolves, Sedona, You Gotta Carry On, and exquisite covers of Ain't No Sunshine and Blackbird. Keep tabs on Artis by visiting his website, ThunderstormArtis.com.
After a short rain delay, Jewel Kilcher graced the stage and showed great gratitude to her crew, the bands, and the fans. When you're as famous as Jewel, you only need to go by one name.
Alaska native, and four-time Grammy Award-nominated artist, Jewel released her first album, Pieces of You, in 1995, and just released Freewheelin' Woman. From that April 2022 release, she performed Long Way 'round and No More Tears. Jewel also rocked the venue with Whole Lotta Love (Led Zeppelin).
From her early days, 1995's Pieces of You, she included popular Foolish Games, You Were Meant For Me, ended her set with Who Will Save Your Soul. For more information, check Jewel's website, jeweljk.com.
MULTI-GRAMMY AWARD-WINNING, DIAMOND-SELLING BAND
TRAIN RELEASES 11TH STUDIO ALBUM AM GOLD – OUT NOW
Since their formation in 1994, Train has had 14 songs on Billboard's Hot 100, 12 albums on the Billboard 200 albums chart, and has sold more than 10 million albums and 30 million tracks worldwide. The band's global hit "Hey, Soul Sister" continues to reach new milestones – last year, the track was certified Diamond by the RIAA, one of just 58 songs in history to reach Diamond status, and most recently surpassed 1 billion streams on Spotify. The band is comprised of frontman Pat Monahan (lead vocals), Hector Maldonado (bass, vocals), Jerry Becker (keyboards, vocals), Taylor Locke (guitar, vocals), Matt Musty (drums), Sakai Smith (backup vocals), and Nikita Houston (backup vocals).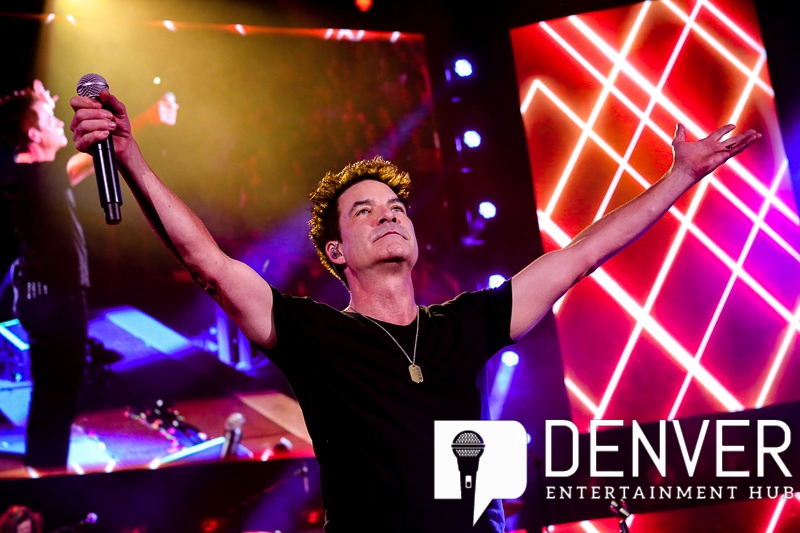 Monahan was a true performer, taking seflies with phones thrown up to the stage from fans, donning an Avs jersey, taking the jersey around to each band member for signatures before giving it to a fan in the front row. Monahan started his set with AM Gold and went right into Meet Virginia, mixed in with Joker from the Steve Miller Band. Fans enjoyed the night filled with new music and older hits that included Calling All Angels, Hey Soul Sister, Play That Song, Save Me San Francisco, and Marry Me. Train saved Drops of Jupiter for the end of the show. Visit www.savemesanfrancisco.com for more information.
During the rain delay, there was a woman from Patrick Monahan's hometown of Erie, PA, desperately trying to get a message to him about their family getting a foreign exchange student from France named Eva who had traveled 27 hours to get to the show. Wonder if he ever got the message? Maybe she was one of the lucky ones whose phones got picked up on stage.