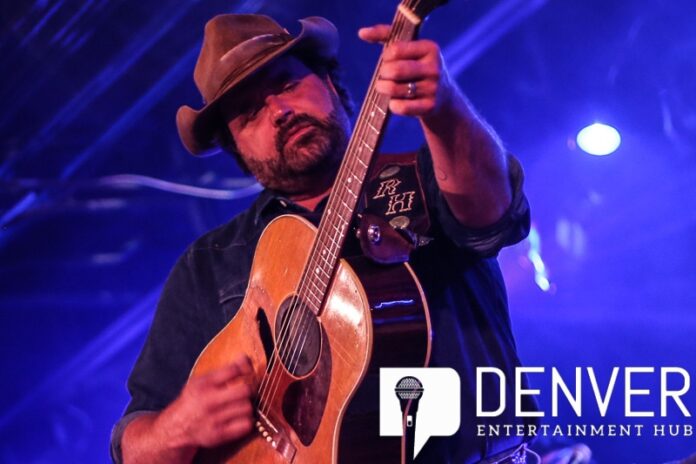 Randy Houser returned to The Grizzly Rose on Friday night, bringing out folks who have been working too hard with their 10-hour days, their dirty old hats, muddy pair of jeans with that Copenhagen ring, and they all had their Boots On.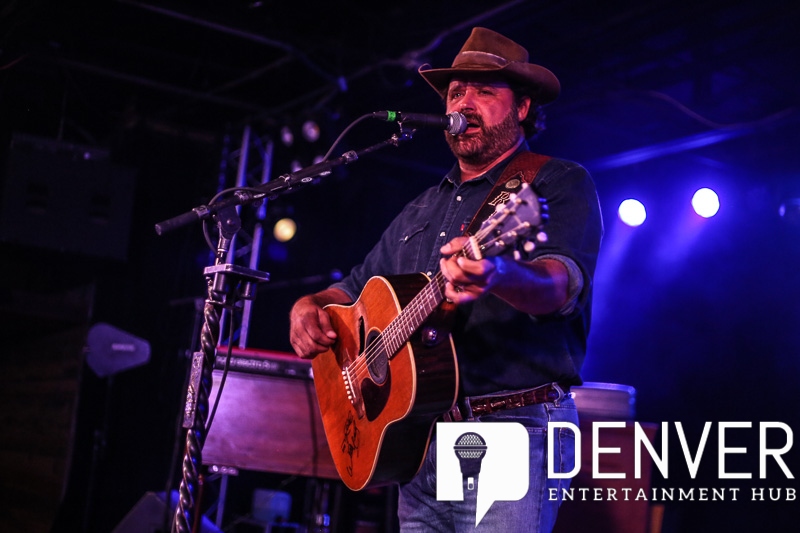 On full display was singer/songwriter Randy Houser. Houser put his powerful voice to good use by singing recognizable hits such as Boots On, How Country Feels, What Whiskey Does, Runnin' Out Of Moonlight, Whole Lotta Quit, No Good Place To Hide, High Time, Mama Don't Know, and No Stone Unturned, among others. Supported by Mike Khalil on guitar John Henry Trinko on keys, Jackson Eppley on bass, and Trey Landry on drums, Houser also added covers of popular 90's anthems including Chatahoochie, Rodeo, and Here's a Quarter. His newer songs included his opening song Still That Cowboy, and his newest release, Note To Self, which he also included in his set.
Check out RandyHouser.com for more information.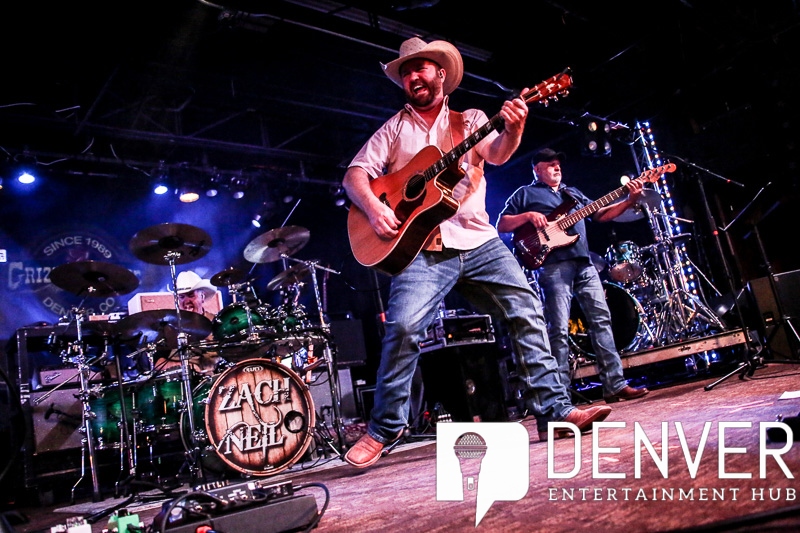 Zach Neil, performing first and warming up the early arrivers, had a little something for everyone; Cowboy music, Honky Tonk music, Texas Country, and 90's Country. Supporting Neil on stage were Cliff Canterbury on bass, Conway Turley on guitar and steel guitar, and David Mahurin on drums.
Neil and his band were having Too Much Fun on stage, but what's that mean? It's like too much money, there's no such thing. It's like a girl too pretty with too much class, Being too lucky, and car too fast. Blasting out covers such as Too Much Fun, Cadillac Cowboy, She's Acting Single (I'm Drinking Doubles), Past the Point of Rescue, I Don't Even Know Your Name, Rock, Salt and Nails, and Long Haired Country Boy, and sharing original tunes like What You Meant, Horses To Ride, When She Drinks Whiskey, What Cowgirls Do, and Half Bad. Now that's fun. Neil captured listeners' attention with his deep voice, country attitude, and cowboy spirit. Check out a video of his new song that he played too, Long Live The Cowboy.
Visit zachneilmusic.com for more information.