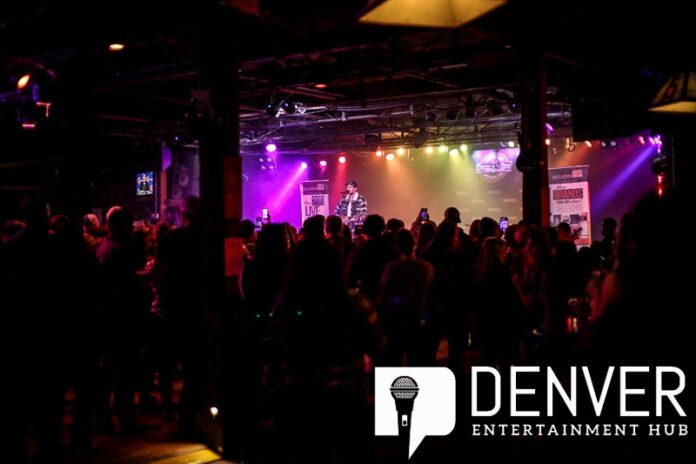 98.5 KYGO hosted the 2019 St. Jude Jam at The Grizzly Rose in Denver on Thursday night, raising funds for research for pediatric cancer and other diseases.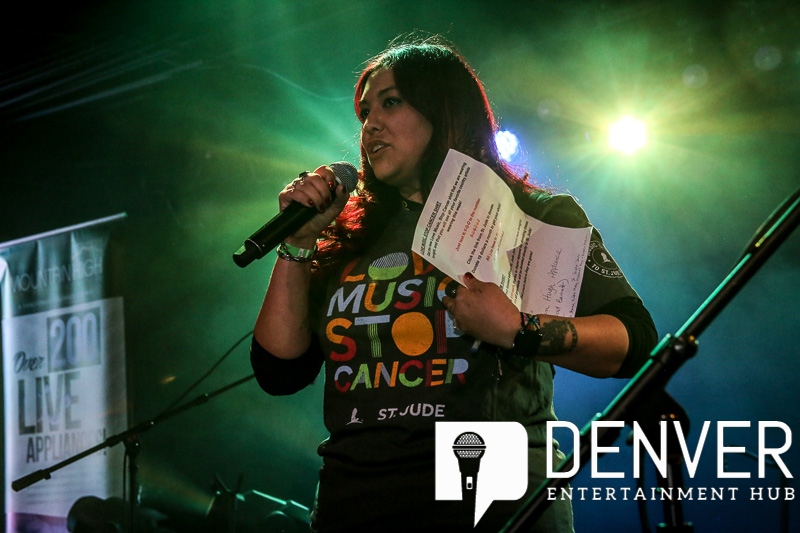 The mission of St. Jude Children's Research Hospital is to advance cures, and means of prevention, for pediatric catastrophic diseases through research and treatment. Consistent with the vision of our founder Danny Thomas, no child is denied treatment based on race, religion or a family's ability to pay. – www.stjude.org
Playing to a pumped-up, donation-giving crowd, the Grizzly Rose stage featured short, acoustic sets by Nashville up & comers as well as established artists with recognizable tunes played on radio stations such as Denver's own 98.5 KYGO.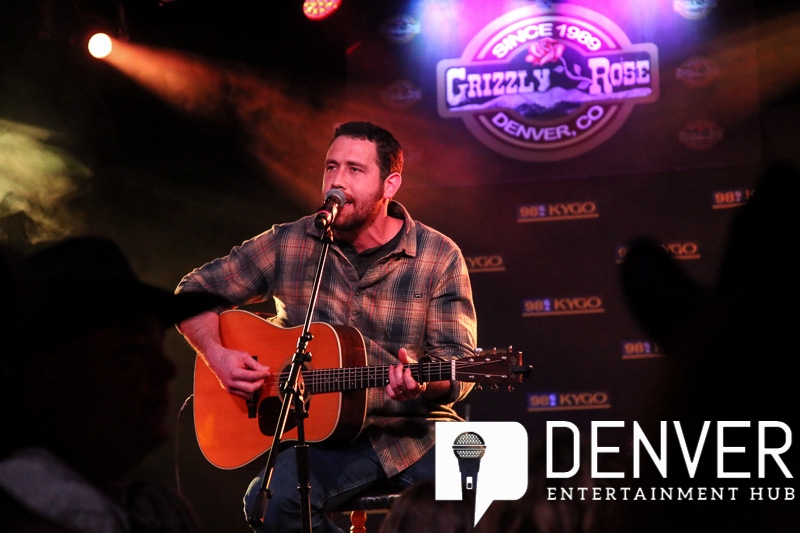 Jacksonville-born and Nashville-based Jordan Fletcher hit the stage first. Fletcher entertained the captive crowd with stories and songs for Still Those Kids, I Know You Are But What Am I, Firebird, Lord I Just Wanna Go Home. Also included in his set was his new release Rather Be Broke(video link).
Check jordanfletcherofficial.com for more information.
Next up was small-town Kentuckian Elvie Shane who took the stage by storm and promptly issued a start to his set by requesting shots of tequila. Fueled by numerous shots, Shane educated the listeners on his songs such as Country Roads, Sundress, My Mississippi, Sundays in the South, Heartbreaks & Headaches, I Will Run, and My Boy. Shane also sang a fantastic cover of Apologize and turned up the County with Pancho & Lefty. Keep up with Elvie Shane on his website, Elvie Shane.com.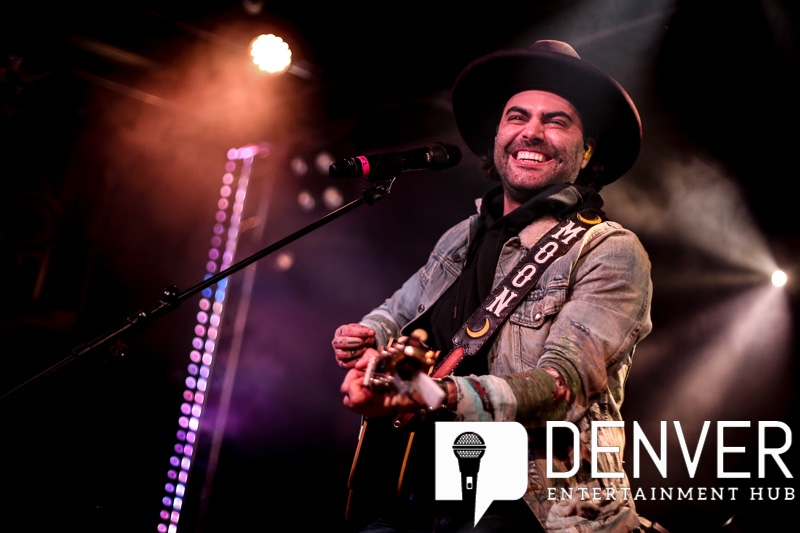 Tyler, Texas, native and Nashville resident, Niko Moon shared positive vibes through his songs No Sad Songs, Let It Ride, Last Call, Way Back, his current single Paradise to Me, Dance With Me, and Good Time. Moon had the crowd howling at the moon with his cover of Travis Tritt's It's A Great Day To Be Alive, and his medley of songs he has written and co-written that other artists have recorded. Niko Moon will have his full band with him when he returns to the Grizzly Rose on February 19(tickets).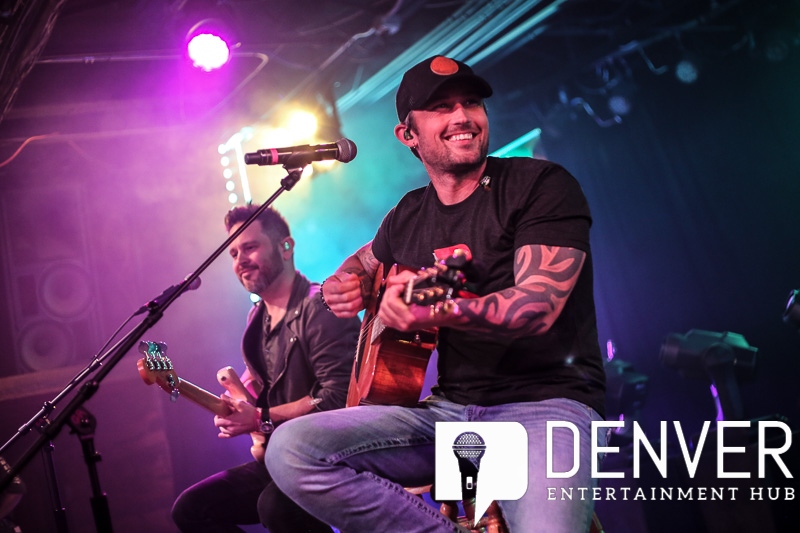 Next up was Michael Ray is from Eustice, Florida, and now out of Nashville. Ray filled the night with recognizable tunes like Kiss You in the Morning, Her World or Mine, Get to You, Whiskey and Rain, One That Got Away, and Think a Little Less. He also included tunes about Keep(ing) the Small Towns Small, and Just The Way I Am. Visit www.michaelraymusic.com for more information.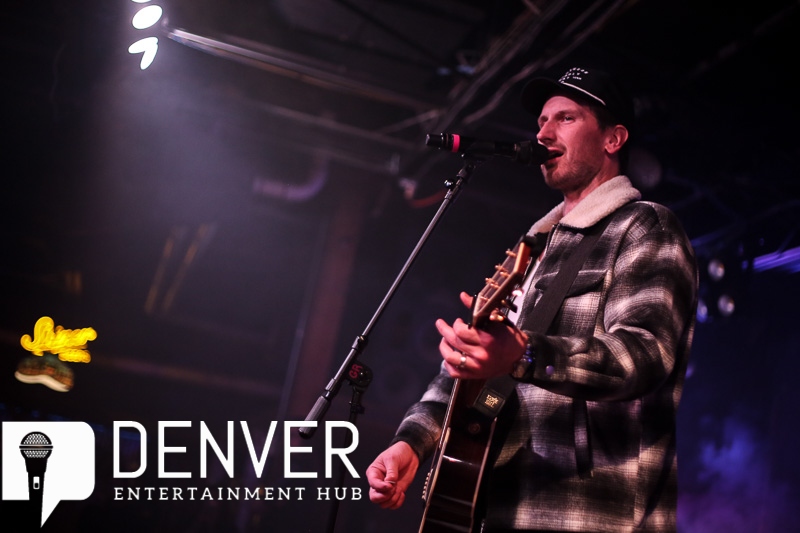 Headlining the night was Country-Pop singer, Russell Dickerson. Dickerson started his set with Every Little Thing, and continued to roll with Come to Jesus, Home Sweet, She Likes It, Blame It On Being Young, Love You Like I Used To, All Yours All Night, Forever For A Little While, Yours, and the finale, of course, Blue Tacoma. Catch up with Russell Dickerson at www.russelldickerson.com.
Visit kygo.com for more information or to make a donation.