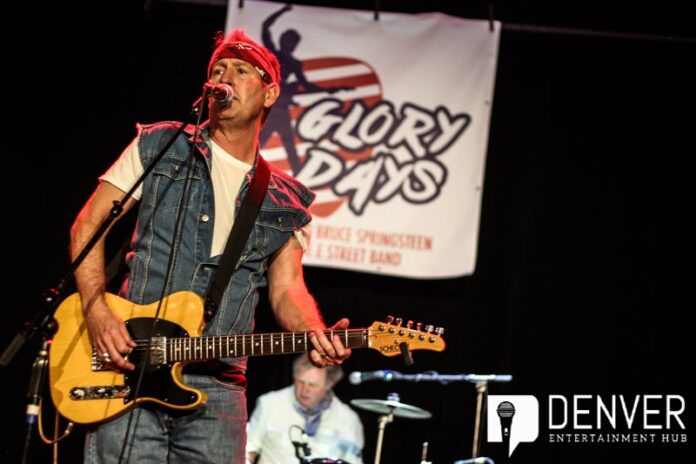 Yesterday, Denver City Health inspectors stopped by The Oriental Theater and passed them for their Covid Safety measures. Seats were spaced, masks were required, and capacity was 75 patrons. Remember the glory days of concerts before Covid? Packed venues, people sweating on each other, and having a good time. Well, the good times continued at the Oriental Theater, but at a distance. Fans weren't allowed in front of the stage, but that didn't detour the listeners from having a good with Glory Days Live in Colorado – A Bruce Springsteen Tribute, as they continuously yelled out, Bruuuuuuuuuuuce!, during the show on Friday night.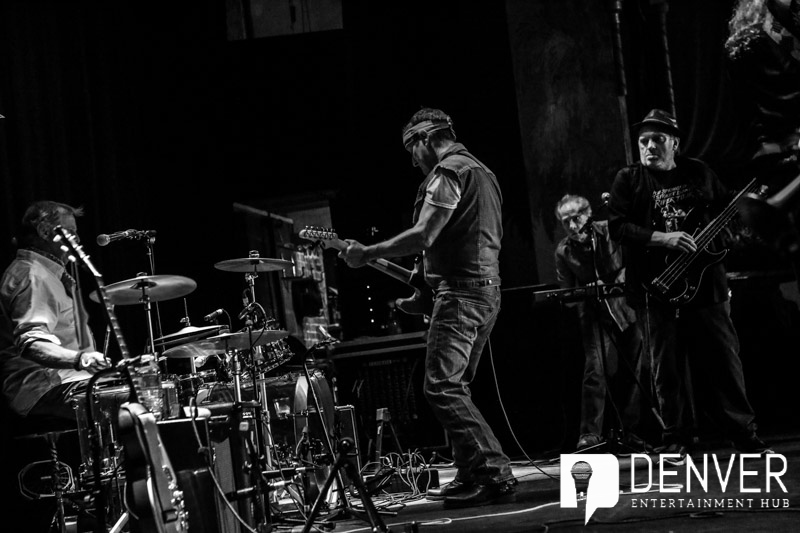 Glory Days' mission is to make you feel like you are really attending an actual Boss show. That goal was attained as the band, lead by Ranger Miller as Bruce Springsteen, powered through popular songs made famous by Bruce Springsteen and the E Street Band. Miller captured the voice, mannerisms, and personality of Springsteen with perfection while singing The Promise Land, Bandlands, Hungry Heart, Fire, and all the rest. Find the full setlist below. Listeners had to wait until the second set to hear Glory Days, Cadillac Ranch, Born to Run, and Dancing in the Dark, which included a special visit from a Courtney Cox dancer.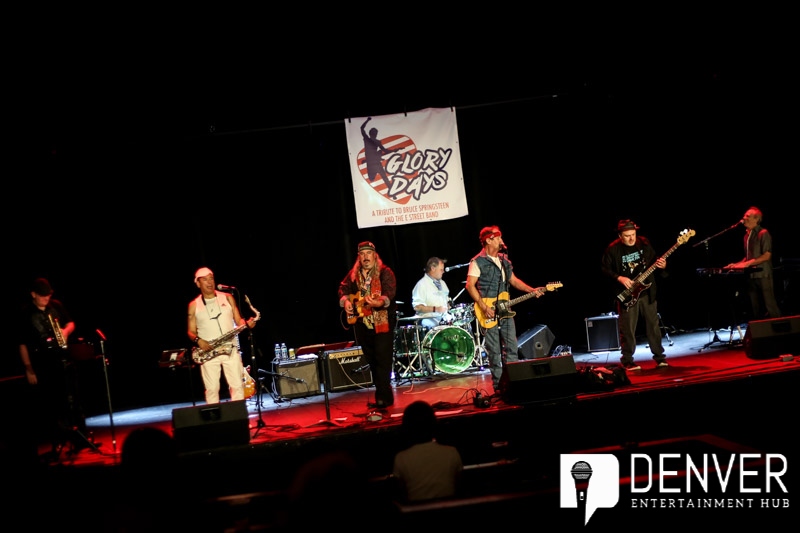 Miller was supported by Alex Otero as Little Steven, Dennis Hiatt as Gary Tallent, Jeff Lawrence as Professor Roy Bittan, Chris McElvain as Mighty Max Weinberg, Kenny Johnston as Clarence, and Jason U'Ren on trumpet. The band had such a good time with Tenth Avenue Freezeout, they had to place it twice. These guys know how to have a good time and shared their enthusiasm for a rock icon, and the fans responded with appreciation. Thanks for the new memories as people come out of their homes and back out into the nightlife, to create our new glory days of things to remember once this pandemic is over.