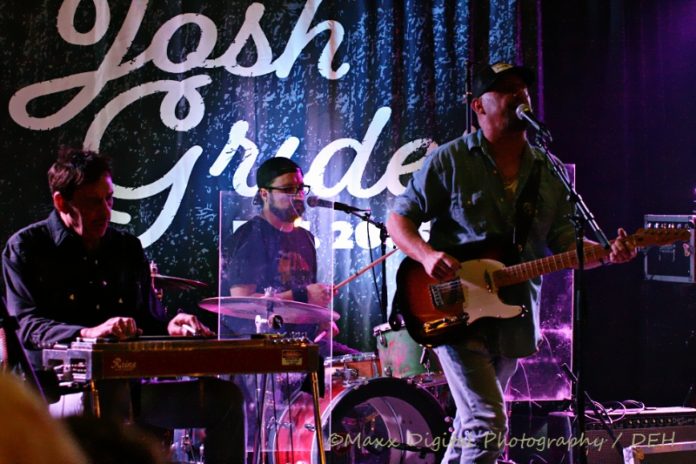 A benefit concert, with some amazing talent from Texas that included Josh Grider, Saints Eleven and Whiskey Kate, for the first Music With Angels concert that was brought by Red Leg Brewing Company, for America's Fallen was held at Tap Traders in Colorado Springs, CO.
Angels of American Fallen's mission is to encourage and fund healthy positive activities for the children of fallen firefighters, military and law enforcement. Between grief counseling and scholarships others provided, Angels stands beside the children all year, every year until adulthood. With your help, we're fueling these kids dreams beyond the ultimate loss. (- from the website)
The concert was kicked off with two the sweetest little girls that are survivors singing our national anthem.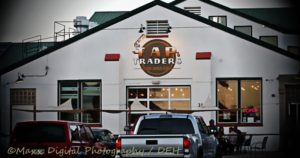 Whiskey Kate took the stage first and if you never heard of her well in an interview with her, Kate said if Chris Stapleton and Janis Joplin had a kid well you would get Whiskey Kate, I even would throw in some Tanya Tucker and with her dramatic range of vocals she will bring the house down with country, blues sound.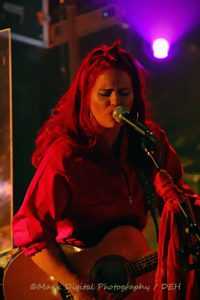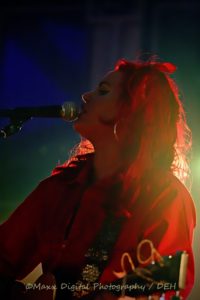 Kate was in a tragic, three-car accident a few years back which caused her to suffer from a traumatic brain injury. She turned it into a positive, with her music and teaching herself to learn her new singing style. Kate says she always wanted this type of sound. Kate was a Nash FM winner in 2017, right here in Colorado Springs, then moved to Nashville to follow her dreams has been touring all over. She is currently working on new material and we should hopefully have it sometime in the early spring Kate says.
Saints Eleven was the second band that came up for the benefit. This Texas Country/Roots music group is made up of some of the finest musicians Texas has to offer. Saints Eleven's music has been described as "dirty, old school country". With Jeff Grossman fronting the band on vocals and rhythm/lead/lap steel guitar. He is backed up by one of the best rhythm sections in today's market with Alex Shepherd on drums.- (Bio)  When I got to talk with Grossman they are currently working on a new project and continue put every ounce of energy in their performance on stage, if you ever get to see them you would think that Grossman has more moves then Dwight Yoakam! Saints Eleven puts on one hell of a show and when Grossman takes his guitar and flips it on his shoulder and keeps on playing WOW, these guys are so talented and always a good time to hang out with the band after the concert, they know where their hearts are and that's in their fans.
Josh Grider with his full band was the headliner for the benefit and Josh Grider knows two things; he loves writing songs, and he loves playing them for people. Across the great southwest, Texas, and beyond, Josh has been delivering the goods non-stop since the release of his first album in 2005. Seven years, four full-length albums, and two EPs later, Josh is still going strong with no signs of slowing down. -(Bio).
When I asked Josh what was new, Grider said that they are currently working several projects and is looking to release them sometime in the spring. His new single is surely a hit and moving up the charts in Texas radio play and you can request it at your local radio station. (Good People).
One of my favorite songs and its just a fun sing-a-long called "One Night Taco Stand " I hope you like it just as much as I do. Thanks, Josh and his staff for helping out and a fun night.