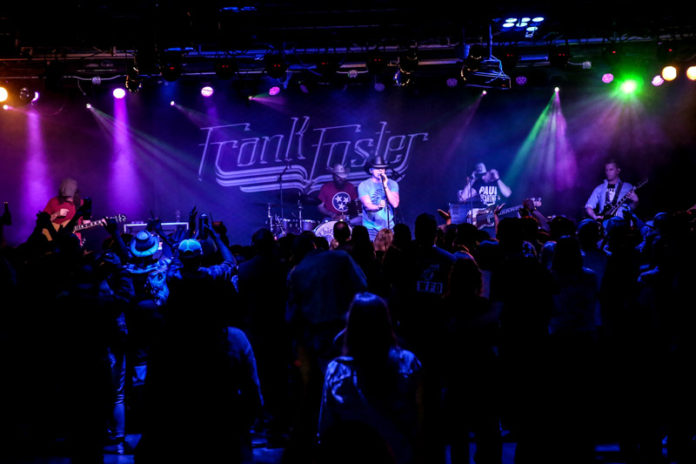 Frank Foster, from Cypress Bottom, Louisiana, might not have songs on Country radio, but that didn't stop his fans from singing along to all of his songs on Friday night at the Grizzly Rose. Slinging songs from his 2011 Rowdy Reputation all the way through his current release, 'Til I'm Gone, Foster spent the night possibly training for an appearance on American Ninja Warrior, by jumping and running from box to box on the stage, as he interacted with crazed listeners.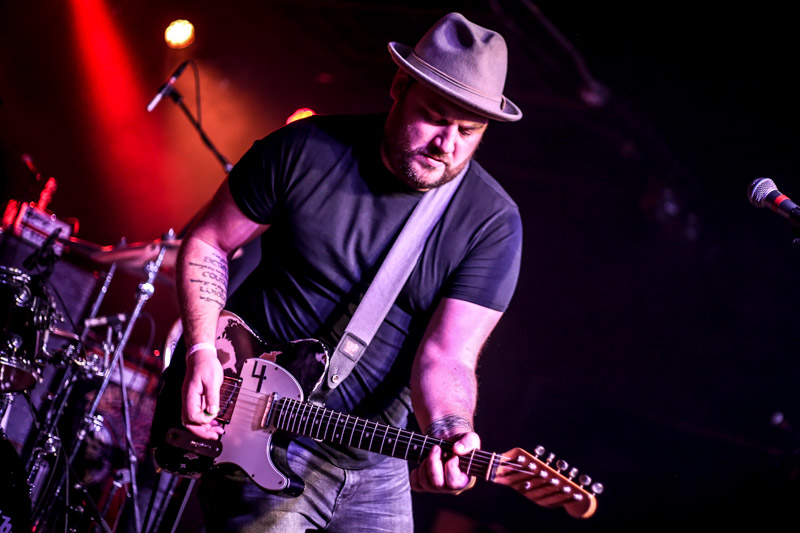 Jason McNabb & The Reign started the night with an assortment of tunes. Ranging from Red Dirt staple, Oklahoma Breakdown to older Country Classics, Folsom Prison Blues and Tennessee Whiskey, McNabb & The Reign took listeners on Friday night ride.
Jason McNabb & The Reign showcased incredible harmonies in their mix of original tunes and covers. They started the night with one of their own songs, Miss You Like Crazy, and ended their set with a rocking rendition of Steve Miller Band's The Joker. One More Bender, McNabb's original tune and drinking anthem, impressed the crowd.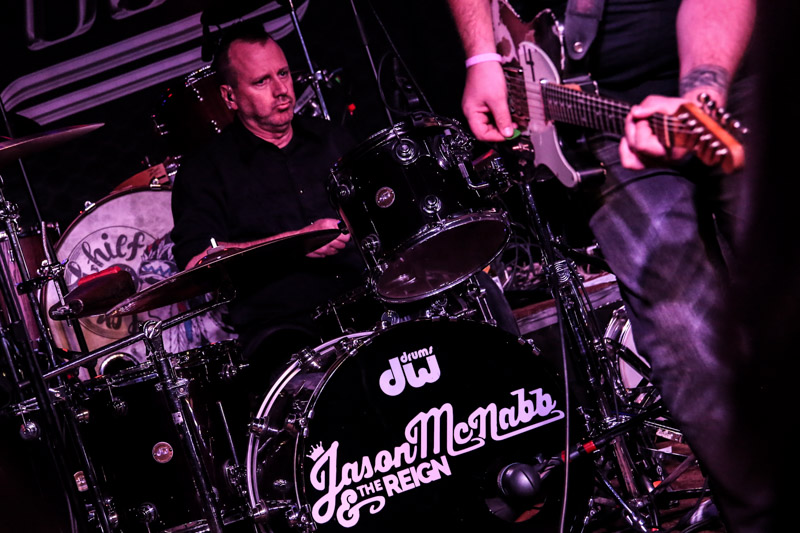 Jason McNabb & The Reign had Jason McNabb on Guitar & Vocals, Brad Sumpter on Guitar & Vocals, Beau Herron on Bass & Vocals, and Ken Wilson on drums.