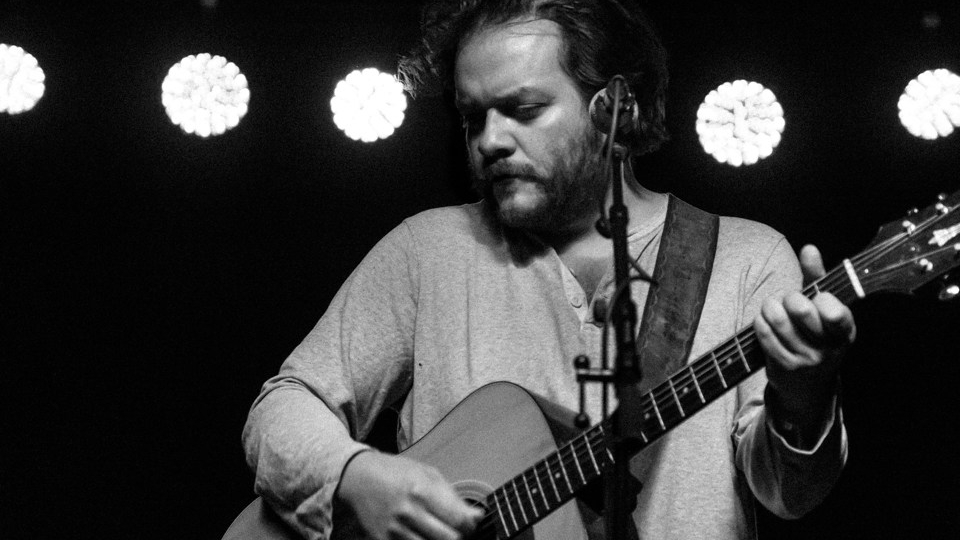 Originally scheduled for a one-night only show at Denver's Globe Hall, David Ramirez extended his stay in the mile high city.
By Veronica Lee
Americana soul,  David Ramirez has found a sound that resonates to the core. A sultry clarity resonates from the smooth lines he sings,  stories of his embraced faults and complications in love come to life. Performing from his fourth and most recent record, We're Not Going Anywhere, Ramirez found himself deviating from his previous sound, which he considers a risk well worth it. If his two night stay in Denver is any indication, this new direction has taken off and landed in just the right place.
Stand out selections were songs like "Good Heart," which offers a playful yet confrontational exchange My mother told me don't ever trust a woman/ And by golly was she ever right/… Don't say I've got a good heart/ while everything is falling apart… Yeah honey I'm a ghost town/ pretty charming 'til you come around.
Connection to his family and heritage weave through the album, with songs like "I'm Not Going Anywhere," which is a song dedicated to friends and family during time of political uncertainty. "Eliza Jane" is written about his grandmother's journey through life and music, Keep playing that piano/ Who knows, maybe you could make it on the radio/ Did you ever know your hands could do more than work the land/ Well I heard your song and I can't get it out of my head
An ache in his lyrics cry for a longing of resolution through independence Don't you dare think/ That I don't think about you/ Just cause we can't speak/ Doesn't mean you're not on my mind… in "I'll Be Watching From A Distance."
David Ramirez's live show is just as robust and emotive as his catalog of recorded music. We're Not Going Anywhere not only feels like an extension of his existing landscape but as a departure from the risk of creating and sticking to a successful formula. The deviation and expansion of this record put it on the line and paid in spades.
David Ramirez at Globe Hall, October 27, 2017