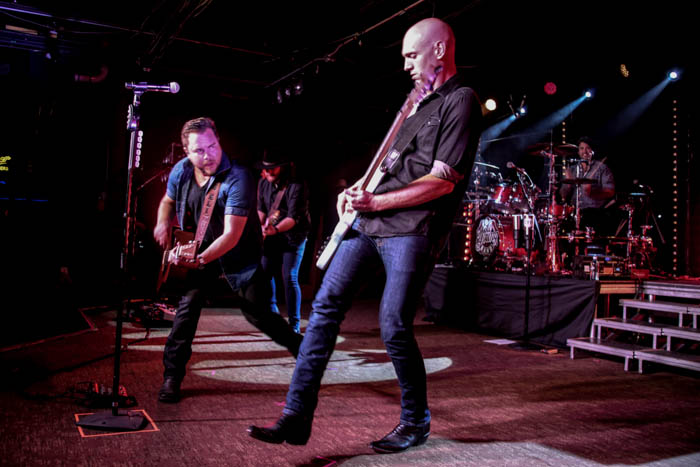 When the walk up song is The Cadillac Three, you know you're in for something good.
Mike Eli took Vocals & Guitar, James Young played Guitar, Jon Jones popped the Bass, and Chris Thompson crushed the Drums, as the Eli Young Band took the stage at the Grizzly Rose in Denver on Friday night.
Eli Young Band took the audience through a ride of older tunes to news ones as well. Crowd favorites included Guinevere, When It Rains, Crazy Girl, Drunk Last Night, Even If It Breaks Your Heart, and Always the Love Songs. New songs off their sixth release Fingerprints were the title track Fingerprints, Skin & Bones, Never Land and Saltwater Gospel.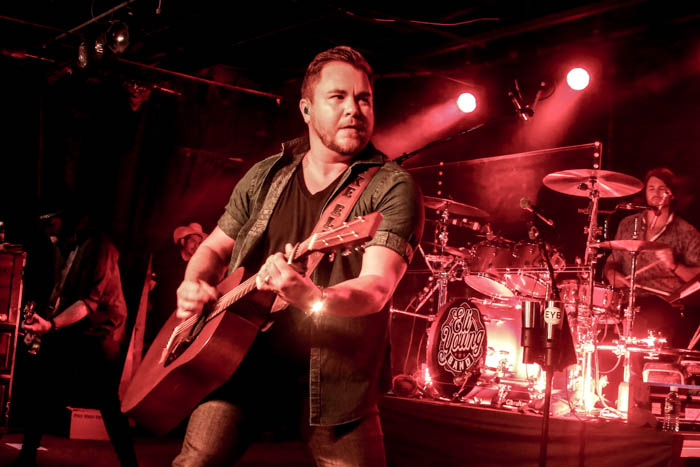 Eli Young Band's sound was polished and their fans were pumped and ready to sing along. Eli Young Band threw curve balls with Dust on the Bottle, Come Together and Learning To Fly cover songs.
Read the MHF interview with Mike Eli here.
1/6/17 Eli Young Band at Grizzly Rose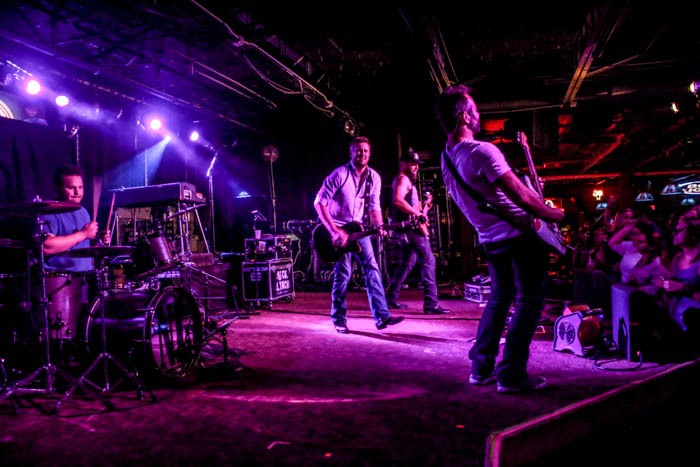 Opening band for the night was Nick Lynch out of Chicago, Illinois. Lynch and his band were a little bit Country, a little bit Rock & Roll, and a lot of fun. Nick Lynch headed up the band with Vocals and Guitar, Andrew Denlinger was on Bass Guitar, Fiddle, & Backing Vocals, Justin Bromley was on Drums & Backing Vocals and Mike O'Meara on lead Guitar. Songs included Fishing In The Dark, Buy Me A Boat, Chattahoochee, Copperhead Road among others. They played their current single, I Call Shotgun(video).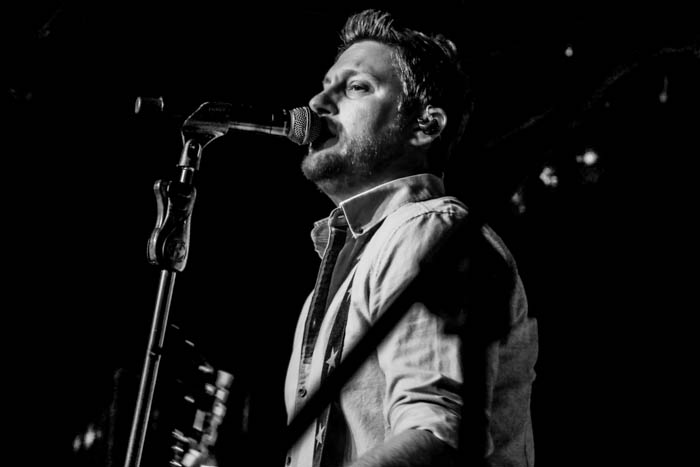 Check out the Nick Lynch website for more information, www.nicklynchmusic.com.
See more pics on the Slideshow here.