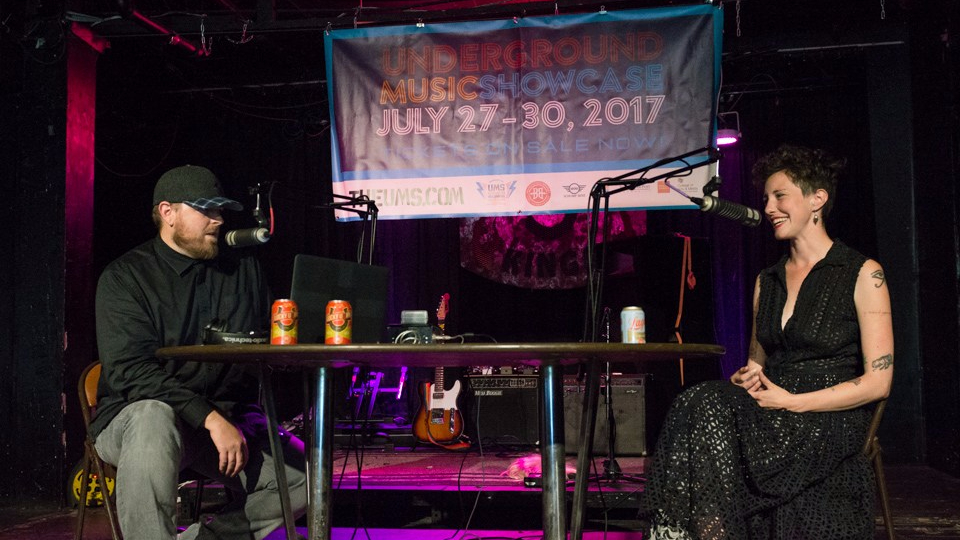 The Underground Music Showcase is less than a week away and 3 Kings Tavern with Breckenridge Brewery hosted an event last night to get things started a little early.
By Veronica Lee
Local Denver musicians are prepared to pack the streets of Broadway with 14 stages booked and ready in this annual event scheduled for July 27-30. As a way of starting the countdown off right, UMS partnered with Ultra 5280 in a live recording of podcast Behind the Scenes. Esme Patterson, singer/songwriter known for her solo clout as well as her time in local band Paper Bird, is newly relocated back to Denver and ready to headline the Main Stage on Sunday night.
She was interviewed in front of the live audience at 3 Kings Tavern, and discussed topics like songwriting, best and worst performances and collaborating versus solo projects. Patterson and Adam Baumeister then took the stage and performed brand new music with under the newly formed "one and done" duo titled Broken Organ. Check out the slideshow, listen to the podcast, and be sure to catch Esme Patterson at The Underground Music Showcase this weekend!