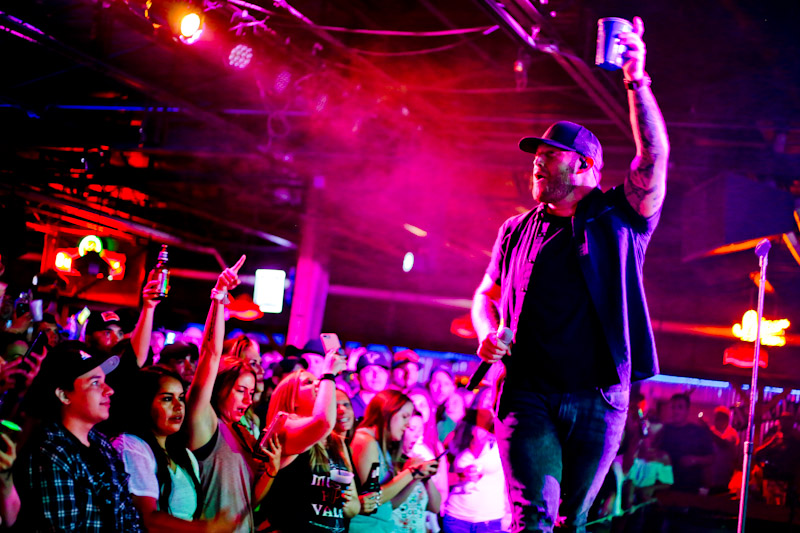 Originally from Georgia and now living in Nashville, Jon Langston made his first appearance at the World Famous Grizzly Rose on Friday night. 
Langston and his band played rocking county originals such as Showtime, Southern Drawl, All Eyes On Us, Right Girl Wrong Time, Prob'ly at a Bar, Forever Girl, When It Comes to Loving You, along with covers and medleys filled with memorable Tom Petty and Brooks & Dunn tunes. Joining Langston on stage was Brad Wagner on guitar, Scott Sellers on drums, and Stephen Deloach on bass. Langston kept the party going and the fans went wild. Find the full set list in the slideshow.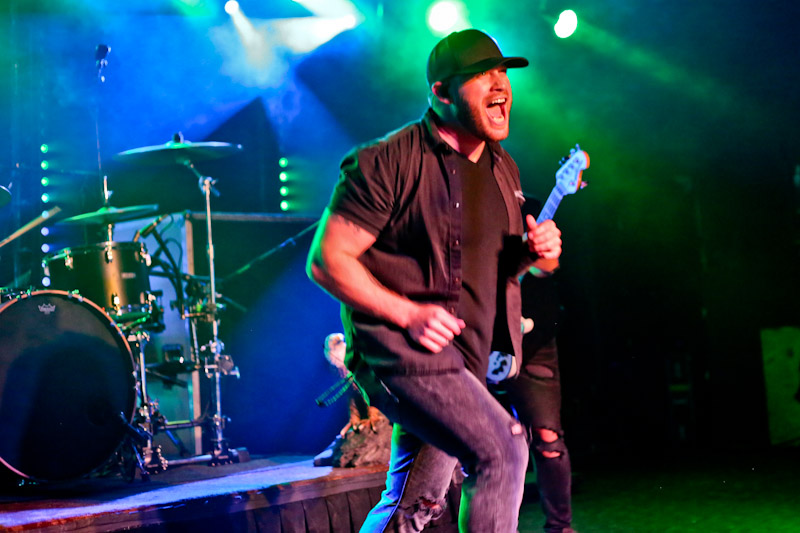 Look for Langston's debut radio single, When It Comes to Loving You, to be released on August 21. Listen to a clip below.
Follow Jon Langston at jonlangston.com.
With another Georiga connection, Tyler Hammond opened the night with a mix of Country and Southern Rock. Hammond has been making new fans all week at the Grizzly Rose, and he made about 2,000 more on Friday night. Fans lined up the stage early to join Hammond for recognizable country covers that included 90's hits, some rock and some country. Hammond and his band played tunes from his, Take a Sip, such as the title track and Over a Girl, Tough Girl, and older originals that included Little Bit Crazy. Second Hand Smoke was a great song. Check out the video below.
[youtube https://www.youtube.com/watch?v=t3gOtZU5Vf4&w=560&h=315]
Tyler Hammond had superior support from Andy Milam on bass, Eric Rich on lead guitar, Eric Pritchard on drums, and Ben Padgett on keys and guitar.
It was a wild party from start to finish that kept the Grizzly Rose bouncers busy the entire night. Find your fan pics on the slideshow.