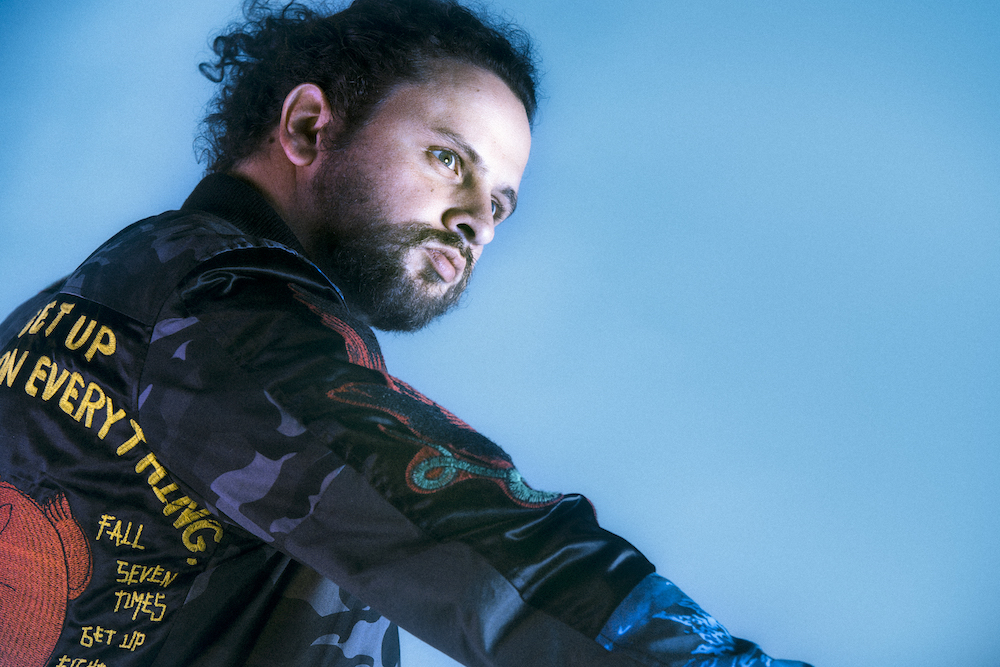 Australia's J Motor has an engine that just won't quit, which is exactly where he derives his name.
By Veronica Lee
Creative is not an encompassed enough word to put to use when describing all the areas that J Motor explores his capabilities within the audio/visual/storytelling world. We were first introduced to J Motor after his hot debut release of Jungle Daze last year, which was featured on Bud Light's 'Are You Game Ready' NFL TV Spot as well as Spotify Viral Hits playlist. Jungle Daze has since skyrocketed to #4 on the Spotify Global 50 in just the few short months it has been featured. The tale of Jungle Daze places humans and elephants in the same context through subtle storytelling and a hypnotic landscape.
With his self-described boho/hip hop aesthetic, the idea of separating the music from the vision is the antithesis of how his art works. "When I write songs, I also get visions for them at the same time," J Motor tells us. Having just released the video for the latest release, Meet In The Sky, he is pushing any perceived limit or expectation of keeping a linear representation to his music. "I understand the norm is to keep everything in line with one another," he says, "but I'm happy experimenting right now." Trading in psychedelic zoo animals in the midst of swirling slides of vivid colors, he is a bit more straight forward in his newest visual endeavor. "For the Meet In The Sky video, I really wanted to showcase myself as a performer. I hope it cuts through that way." It definitely does, with J Motor in center frame, surrounded by dancers emoting his lyrics of unification within a fraying community. "We're collectively waving goodbye to the old world, and inviting the audience to join us in greeting the new world we're creating."
Listening to his music is really just a portion of the journey that J Motor is looking to take his fans on, his visual representations are just as important. Being a filmmaker himself, there are equal parts autonomy and artist collaboration that exists within the execution of his vision. "I love my team so much, and we all contribute," he explains, "though I do lead the creative direction quite heavily." He goes on to say, "I really see myself cutting through as an audio-visual artist and (I) have a strong feeling that this will translate into my live show, too."
Within the scope of electronic, J Motor stays true with offering music that is enjoyable and fun to listen to. A light-hearted optimism is woven within the theme of Meet In The Sky, and while we can expect a diverse release of tracks in the future, J Motor is consistent in wanting to highlight the triumph within the trials. "My next single, Rising Tide, will come from a much darker sound scape and the lyrical story, too. But, at the same time, it will still have the same J Motor uplifting feeling."
"We all go through a dark time in life and always look for the light to shine through." He is that relatable and positive best friend, the one that is there to say the right thing at the right time and pick you up when you're down. What is the most important thing to J Motor, not just as an artist, but as a person? "I'm always going to want to use my music to make a difference," he shares. "I know that sounds a bit overdone, but it's really a part of me. To inspire people and push the mind's limits," and he is confident this message will continue to come through as he releases more music.
With new things still to come this year, J Motor is thankful for music sharing platforms such as Soundcloud, which he can be found personally commenting on notes left on his tracks, thanking his supporters for their support. Spotify has also been pivotal in getting Jungle Daze on the viral spectrum. "That (Spotify) was such a big help to get my name out there," he tells. "Things started to move a lot quicker and I was more than ready to move forward and keep creating." So, what is J Motor looking forward to most in what's remaining in 2017? "My next two releases. I can't wait to get them out and see how people respond. It's a really exciting time."
Hear more music from J Motor here!
Read more about J Motor here!